We still don't have an actual date when we'll get to see the 2022 Nissan 400Z, but that hasn't stopped several leaked photos from showing up online. Today we have some photos of a grey 400Z that was spotted at Nissan's Tochigi Plant in Japan. We will have to see if they are actually of the production version.
These leaked photos were posted on the NewNissanZ forum.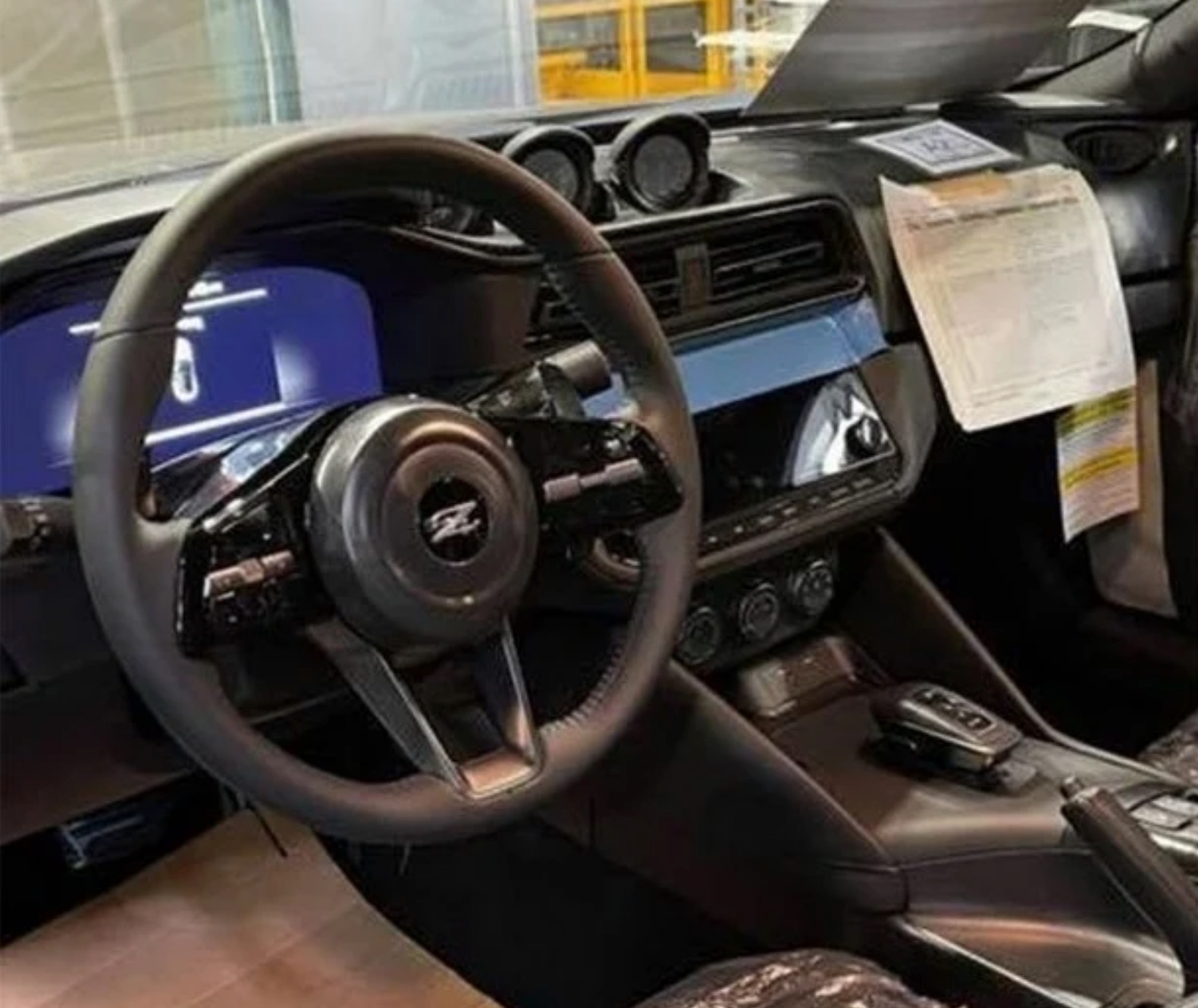 Besides the fact that we get to see the 400Z in a new shade, the interior photo also reveals what the automatic-equipped version will look like. The good news is that the automatic version will also get steering wheel mounted paddle shifters.
The exterior photos also reveal a new grille and rear spoiler that differ from what we saw on the Z Proto concept.
We still don't have any official specs for the 2022 Nissan 400Z, but a recent leak might have revealed that it will have 444 horsepower on tap.