Land Rover has announced the pricing for the 2022 Land Rover Defender lineup, which includes the exciting new V8 model. The cheapest version is the four-cylinder powered Defender 90, which starts at $49,050, while the V8 powered Defender 90 starts at $98,550 and the four-door 110 V8 starts at $101,750.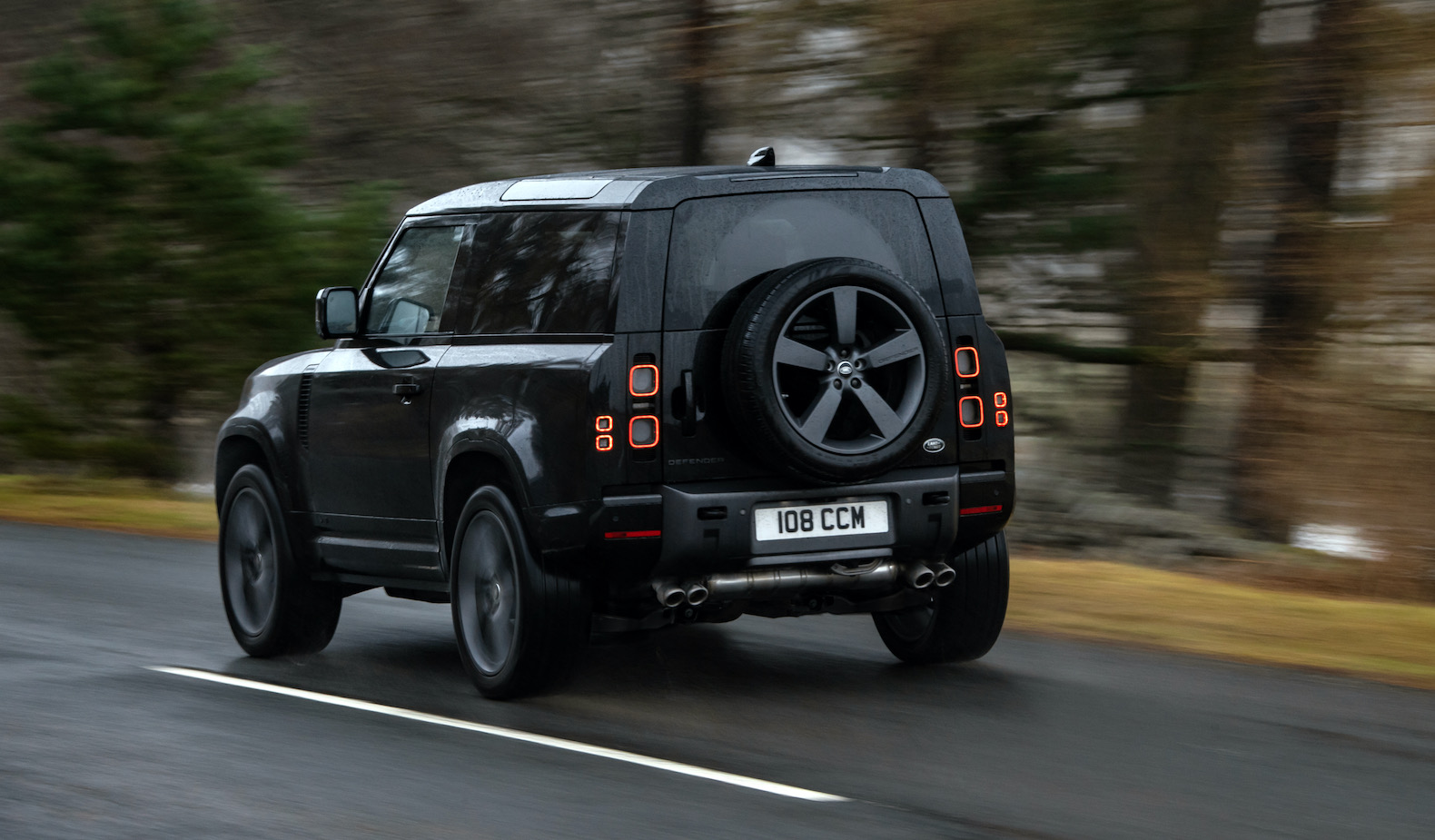 The Defender 90 lineup is now offered in eight versions: base, S, X-Dynamic S, X-Dynamic SE, X-Dynamic HSE, X, V8 and V8 Carpathian Edition. The 110 lineup is now offered in nine versions, with the addition of the X-Dynamic, SE and HSE versions, plus the XS, V8 and V8 Carpathian Edition.
The Defender is available with three powertrains. The base is powered by a 2.0-liter turbocharged four-cylinder with 296 horsepower and 295 pound-feet of torque. A mild-hybrid 3.0-liter turbocharged inline-six with 395 hp and 406 lb-ft. is the midline engine. For buyers that want all the performance, there's the 5.0-liter supercharged V8 with 518 hp and 461 lb-ft. of torque.
The V8-powered Defender can accelerate from 0-60 mph in 4.9 seconds and has a top speed of 149 mph.