Ford has announced the final EPA estimated range specs for the Ford F-150 Lightning. The good news is that a few of the trim levels have a longer driving range than earlier estimates, with the longest range version be able to travel 320 miles on a single charge.
The lowest mileage versions are the Pro SR, XLT SR and Lariat SR models with the standard battery that have a 230 mile range, which is the same as the earlier estimates. The Extended Range versions get a nice 320 mile range, which is an increase of 20 miles from the initial estimate. The Platinum model has a 300 mile range. The Platinum has a higher ride height and larger wheels, which eat into driving range.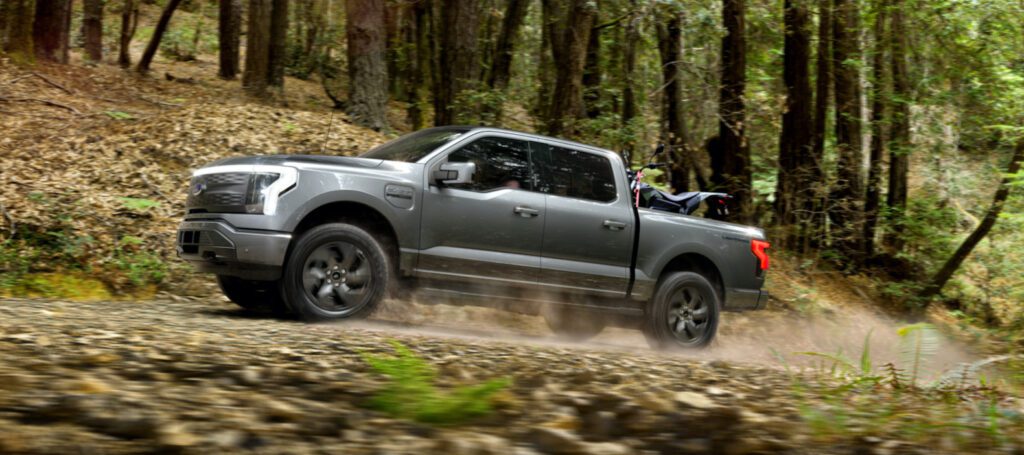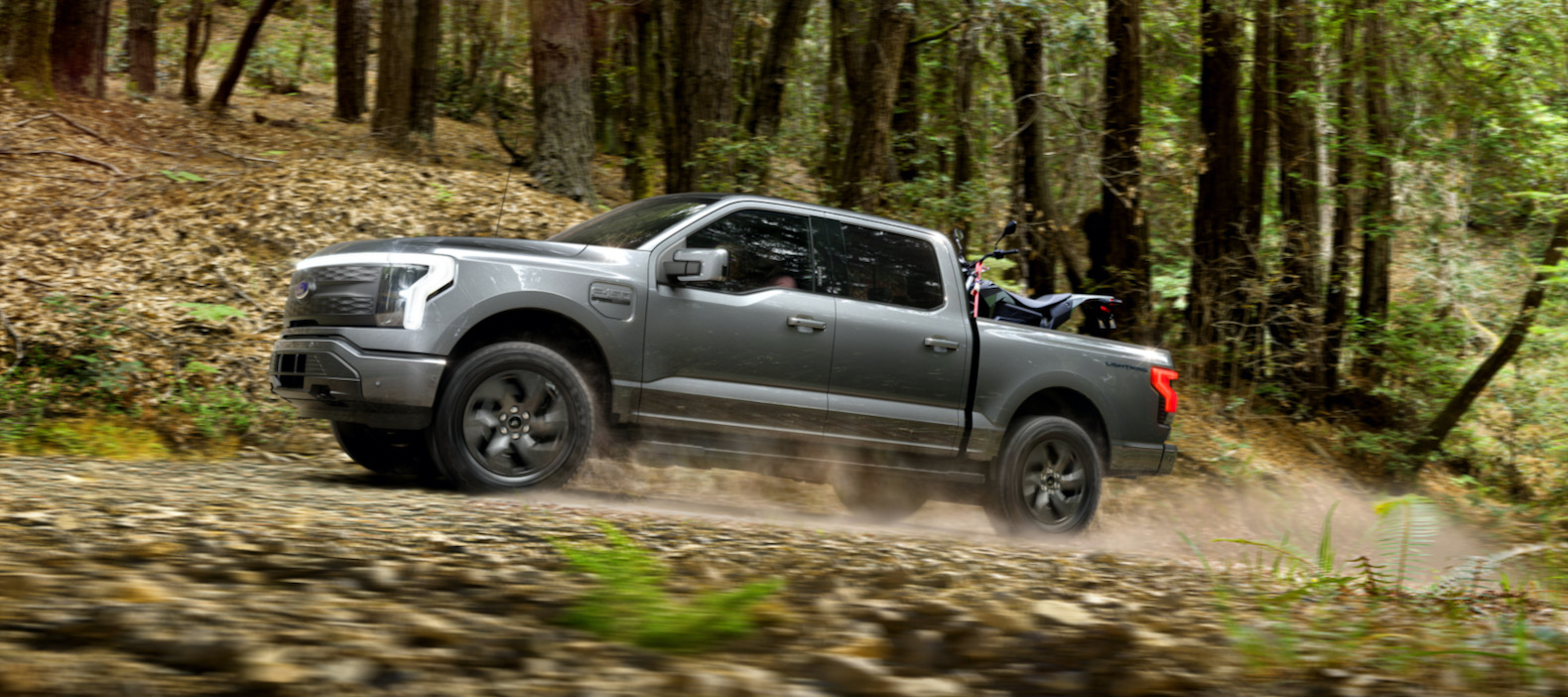 This means that the F-150 Lightning easily rivals the Rivian R1T with its 314 mile range.
The F-150 Lightning base Pro model starts at $41,669, while the XLT with the larger battery starts at $74,169.