When Volkswagen unveiled the 2021 ID.4 electric SUV in September, it estimated that it would have a driving range of 250 miles thanks to its 82-kilowatt-hour battery pack. Now the EPA has confirmed that driving range.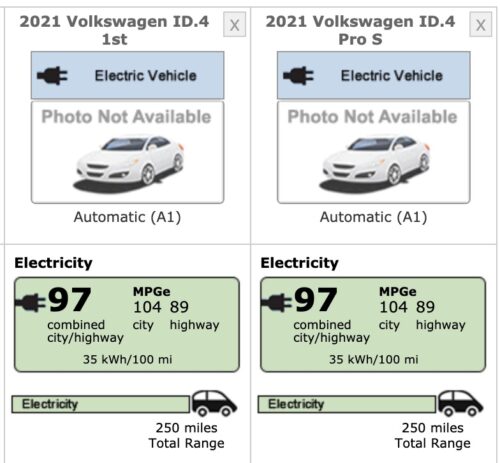 The ID.4 is powered by a rear-axle motor that generates 201 horsepower and 228 pound-feet of torque, although a dual-motor, all-wheel drive version is slated to arrive later in 2021.
With its 250 mile range, the ID.4 comes in under the Tesla Model Y, which has a driving range up to 325 miles, but the ID.4 is a bit cheaper. The ID.4 starts at $39,995 before the destination charge and $7,500 federal tax credit.