We're constantly asked what vehicle we'd put in our garage if we had to choose only one. While we dream of having the keys to a sports car, the reality is that many of us also have to be a bit more practical. You can't really drop the kids off at school in a two-seater. Luckily there are a few perfect cars on the road that find the perfect compromise between a sports car and a practical, everyday commuter.
One of these perfect cars is the Volkswagen Golf GTI. For years the automotive industry has given the sporty VW hatchback praises, awards and even our signature on the dotted line. Why? For starters, the GTI is a practical four-door hatchback that can easily fit a small family and all your gear, just as well as a small SUV. Then under that practical sheetmetal lies a sporty chassis and zippy turbocharged engine that come alive when you want to have some fun.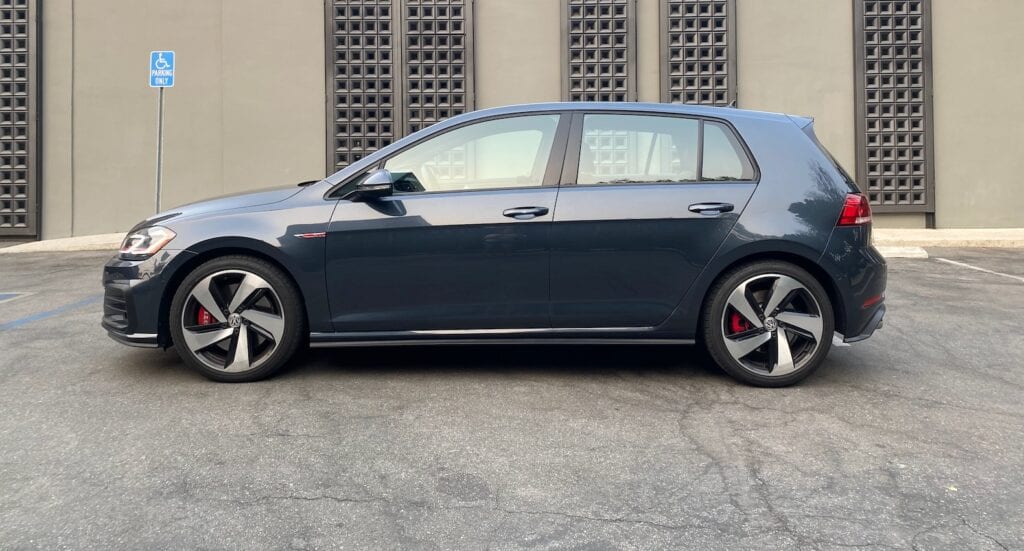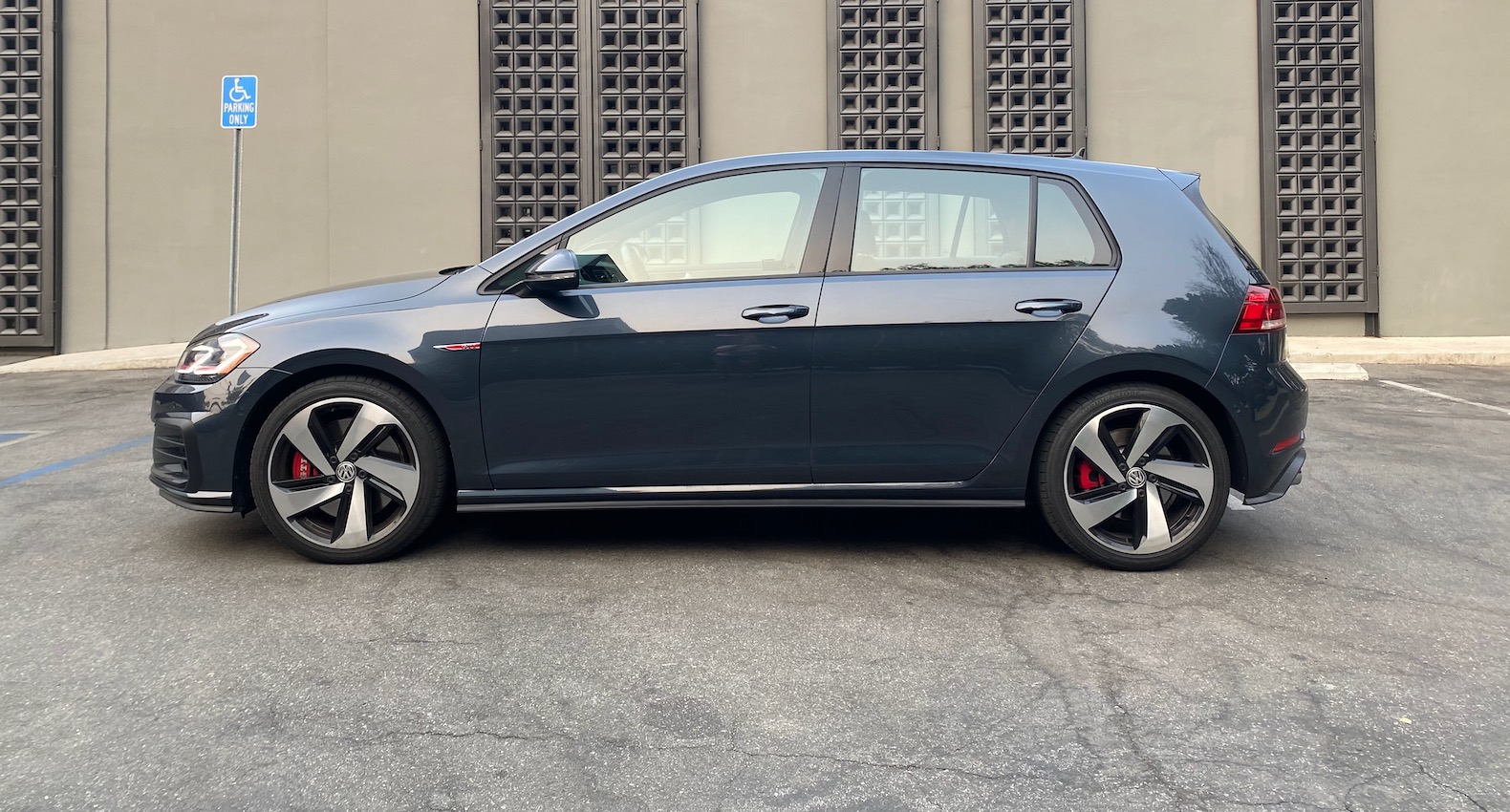 The Golf GTI is powered by a turbocharged 2.0-liter four-cylinder engine that generates 228 horsepower, which can be mated to either a six-speed manual or seven-speed dual-clutch automatic transmission. While we will always be part of the "Save the Manual" crowd, the dual-clutch transmission is an excellent option as well if you would rather not have to shift your own gears.
The turbocharged engine is a refined masterpiece with its low-end torque. The engine is always ready to play, so much so that you'll have a hard time being in a bad mood behind the wheel of the GTI. If you're in the mood for a more relaxed driving experience, the GTI can do that as well. You also don't have to worry about stopping at too many gas stations along the way, since the GTI is rated at 24 mpg city, 32 mpg highway and 27 mpg combined with either transmission.
On the road the GTI is a nimble machine with lively steering that responds to inputs immediately and a suspension that keeps the hatchback firmly planted to the road. Its brakes are also impressive.
If you opt for the Autobahn trim level, like our tester you also get the DCC adaptive chassis control system, which is basically a suspension with adaptive dampers. The suspension can easily be adjusted to suit your mood. If you're ready for a sprint up a winding road, the suspension is ready to stiffen things up and then once you're headed home down the boring highway, it can soften things up.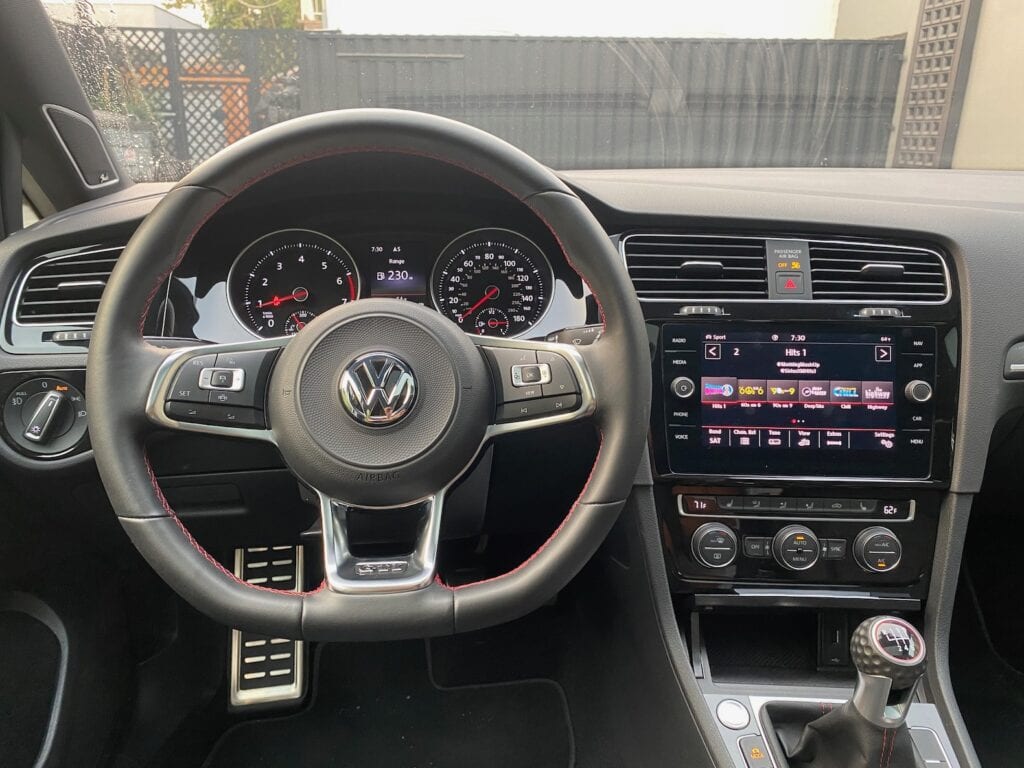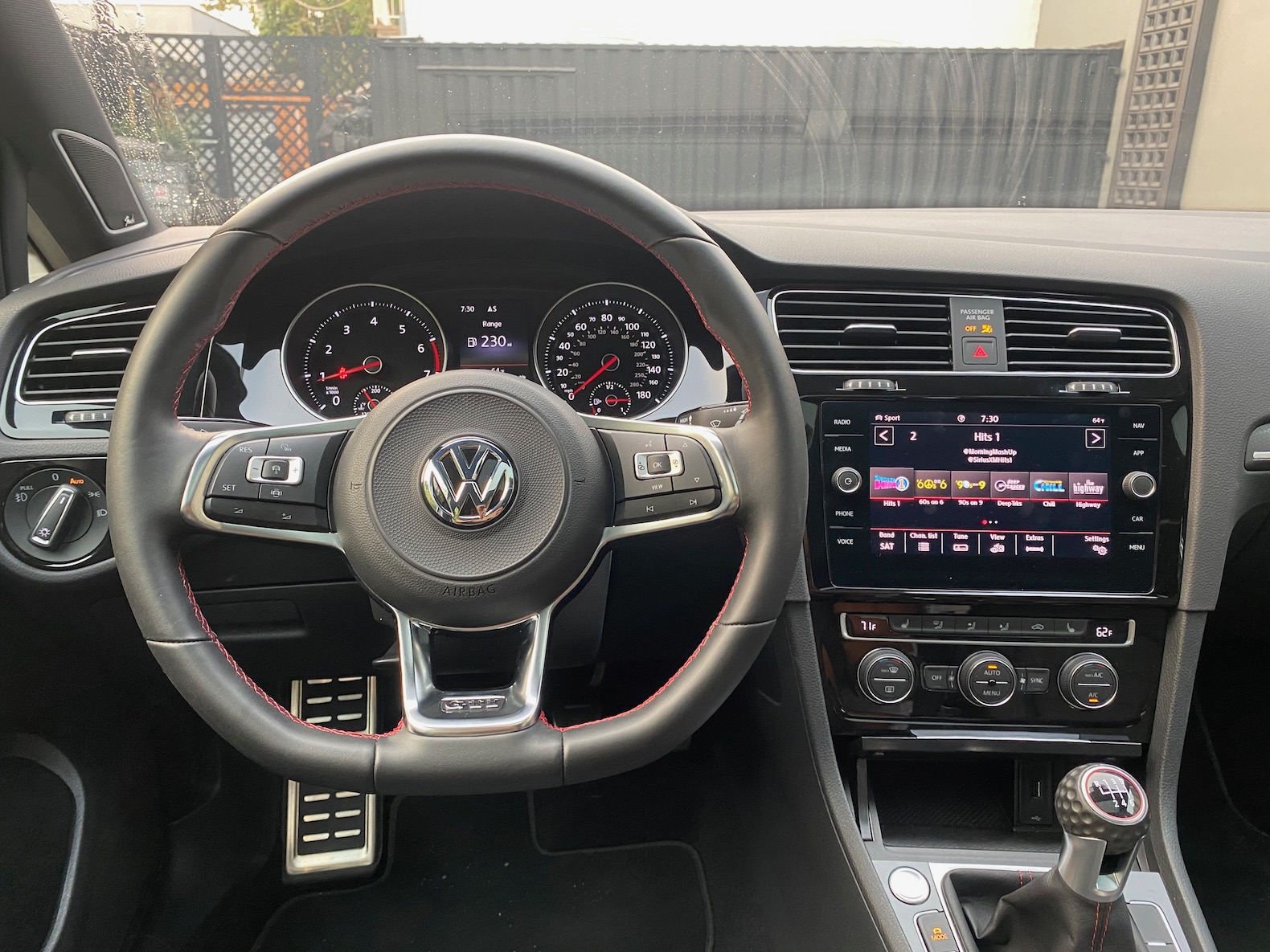 Moving inside the GTI's interior is traditional VW with everything cleanly laid out, but without being too expressive, like some of the GTI's rivals. At the center of the dashboard there's an 8-inch touchscreen with Apple CarPlay and Android Auto. The infotainment system is pretty easy to use, although at times it can be a little slow to respond.
On the safety front, the GTI is available with the latest driver assistance tech features, like adaptive cruise control, lane departure warning, lane keeping assist and rear cross traffic alert, but we wish these features were standard. But at least a blind-spot monitor and a front collision warning system are standard.
The 2020 Golf GTI is available in three trim levels: S, SE and Autobahn. The S starts at $29,515, while our manual-equipped GTI Autobahn starts at $37,415. At that price good luck finding a more fun car that can double as a grocery getter.