It has been reported that the next-generation 2021 Toyota Sienna is going all hybrid and we even expected it to be one of the hybrid models that Toyota is going to reveal next week. Well now it's all been confirmed thanks to a leaked photo for the event that's happening on May 18.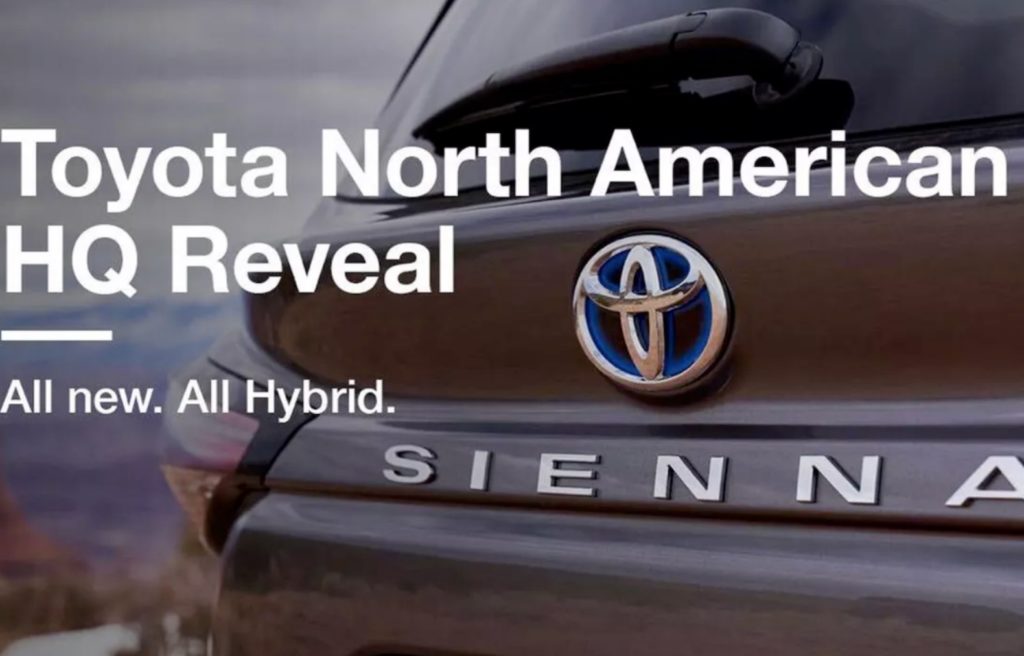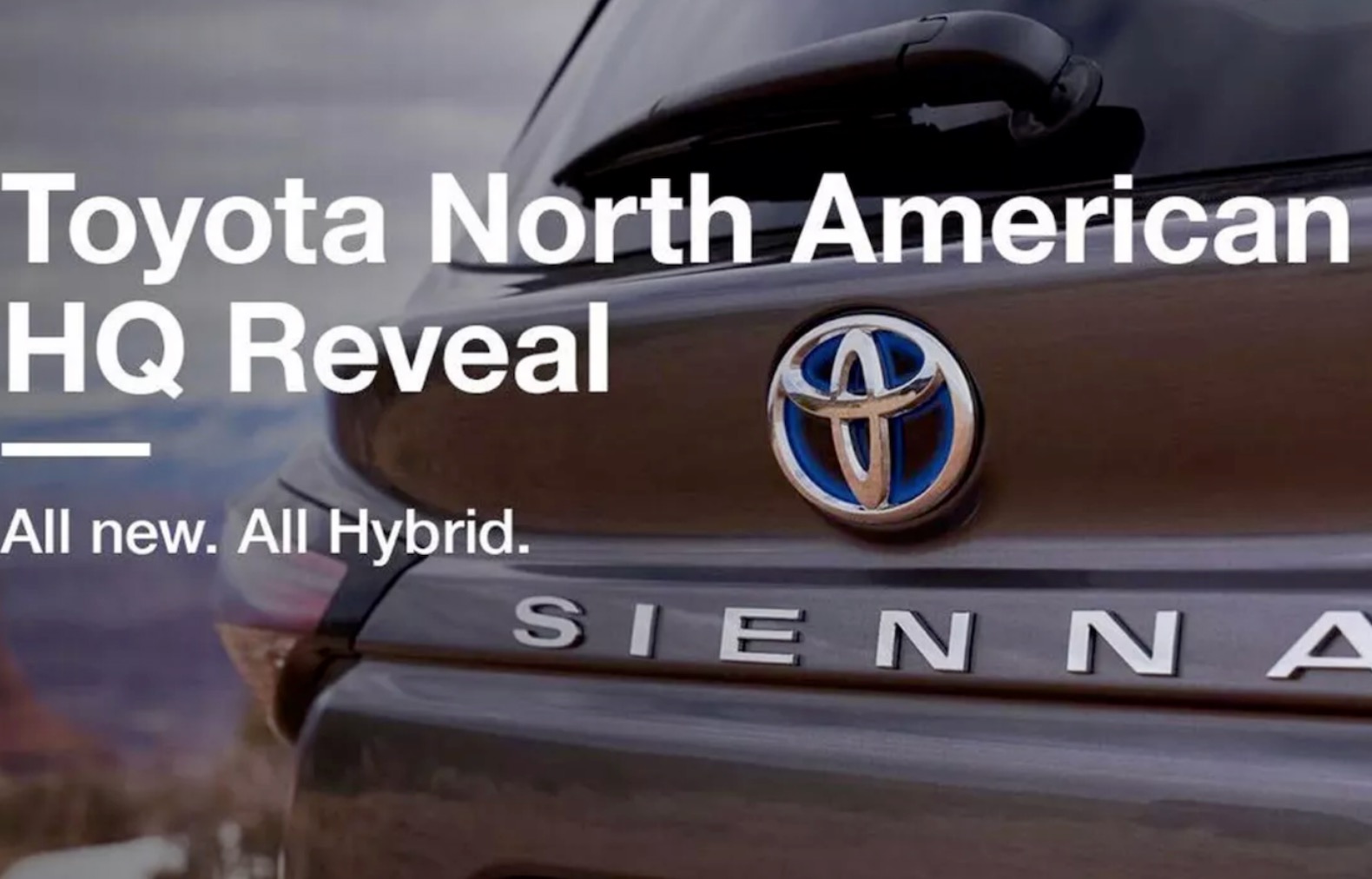 This leaked photo was posted on Twitter under the "live events" section, which is for the livestream next week. The leaked photo doesn't reveal too much about the design of the 2021 Sienna, since we only really can see the Toyota badge and the Sienna name underneath it.
This week Toyota confirmed that it will reveal two new hybrid models on May 18, but it didn't provide any other details. It's rumored that the second hybrid will be a new crossover, which will revive the Venza name.
Stay tuned.