The EPA has released the MPG specs for the V8-powered 2021 Cadillac Escalade. The big three row SUV is definitely thirsty with the rear-wheel drive Escalade getting a 17 mpg combined rating, which is actually the same as the 2020 model. A closer look at the specs does reveal some changes though.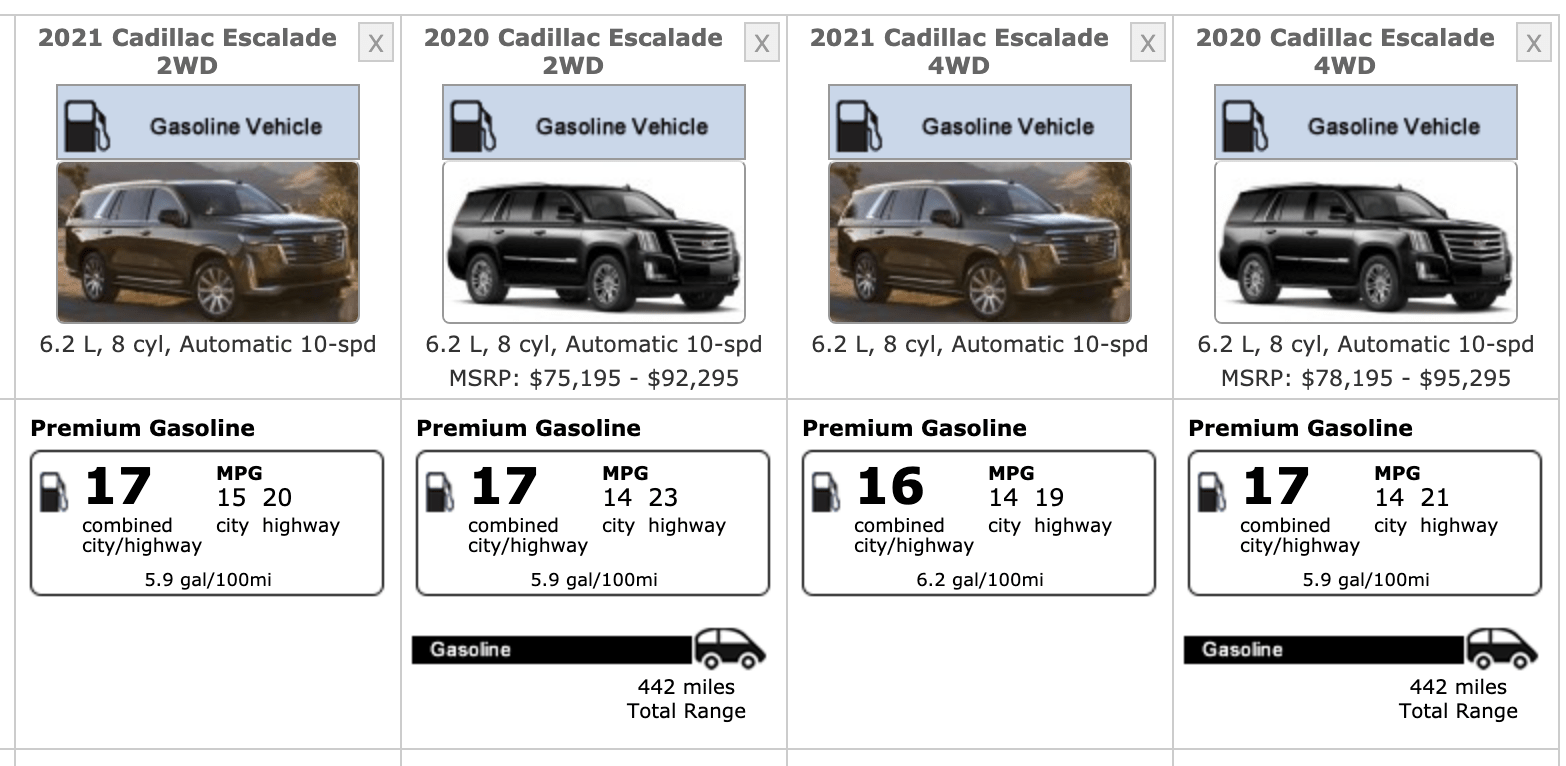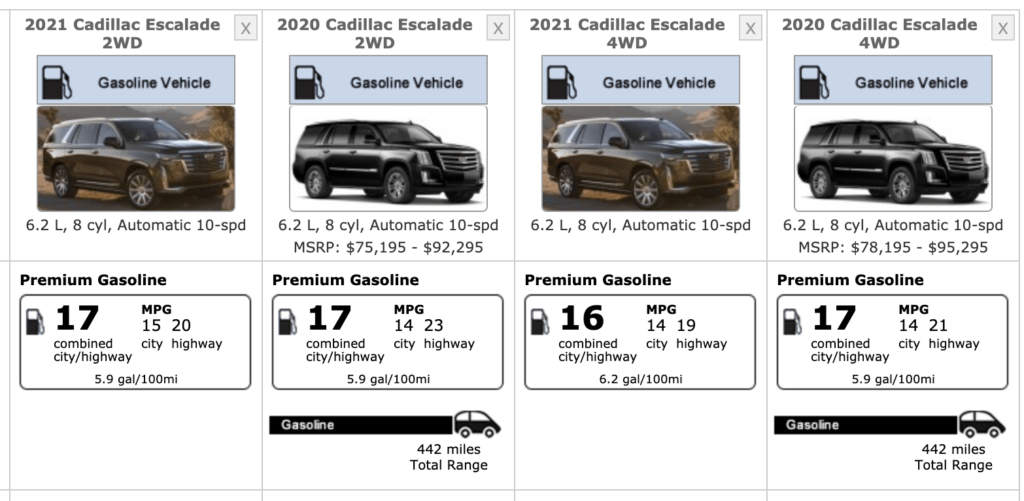 While the rear-wheel drive 2021 Escalade has the same combined mpg rating as the last-generation Escalade, its highway mpg rating has declined and its city rating has gone up. It's rated at 15 mpg city and 20 mg highway compared to the old Escalade that was rated at 14 mpg city and 23 mpg highway.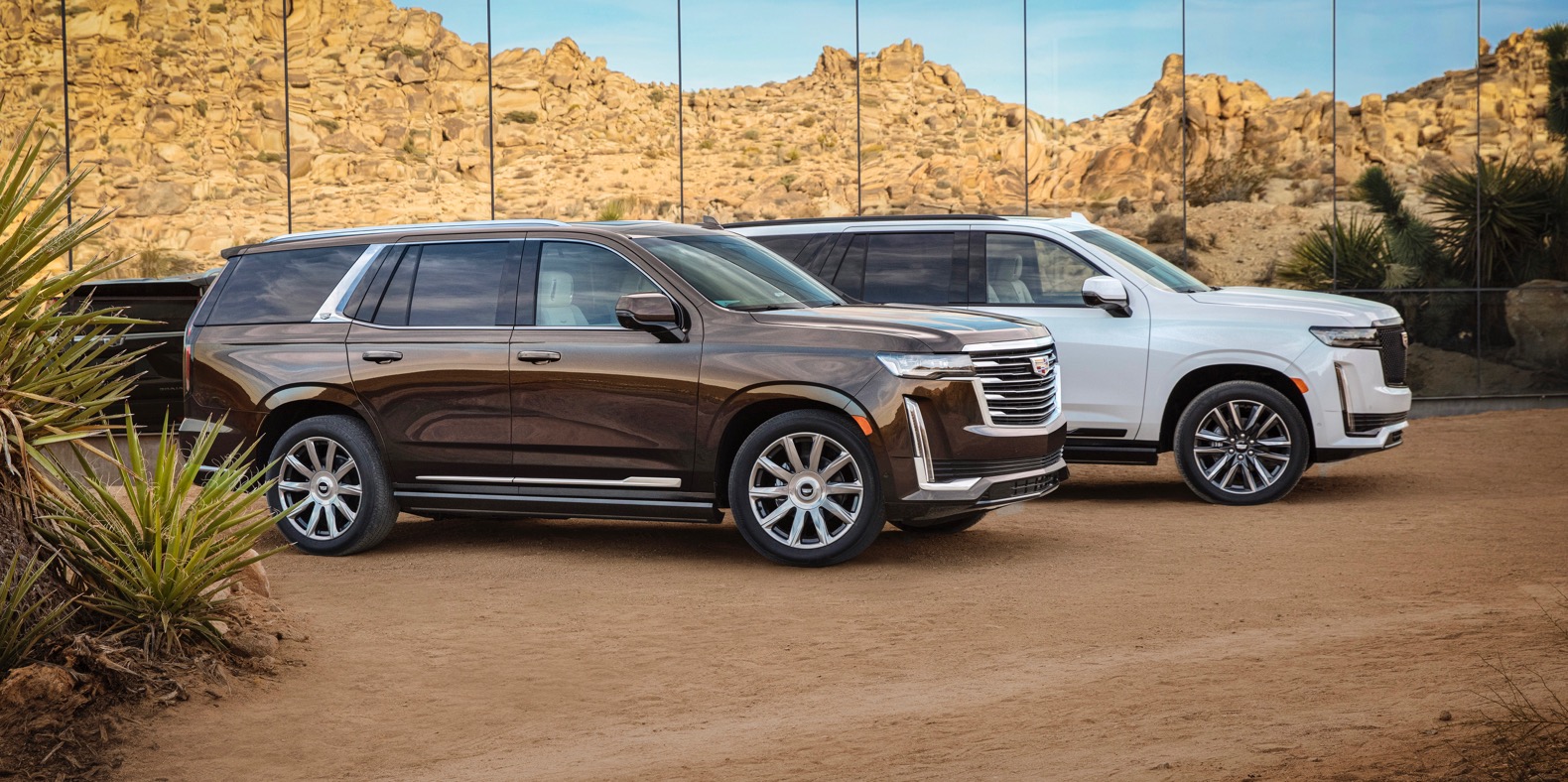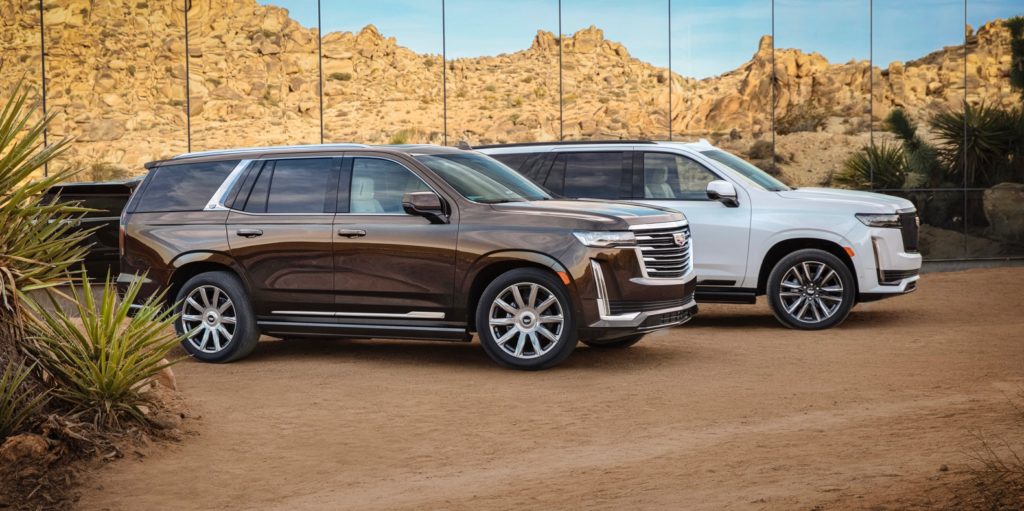 The four-wheel drive 2021 Escalade is rated at 14 mpg city, 19 mpg highway and 16 mpg combined, while the 2020 version was rated at 14 mpg city, 21 mpg highway and 17 mpg combined.
The EPA has not released the specs for the new diesel-powered Escalade.
The V8-powered Escalade is powered by a 6.2-liter V8 with 420 horsepower, while the Escalade diesel is powered by a 3.0-liter diesel engine that generates 277 hp and 460 lb-ft. of torque. The 2021 Cadillac Escalade starts at $77,490, while the Escalade ESV starts at $80,490.