This shouldn't be a big surprise, but the 2021 Jeep Wrangler Rubicon 392 is the least fuel efficient model in the Wrangler lineup. The EPA has posted its fuel economy ratings for the V8-powered Wrangler.
The Wrangler 392 Rubicon is rated at 13 mpg city, 17 mpg highway and 14 mpg combined. That's a big slide from the V6-powered four-door Wrangler that is rated at 17/23/19 mpg.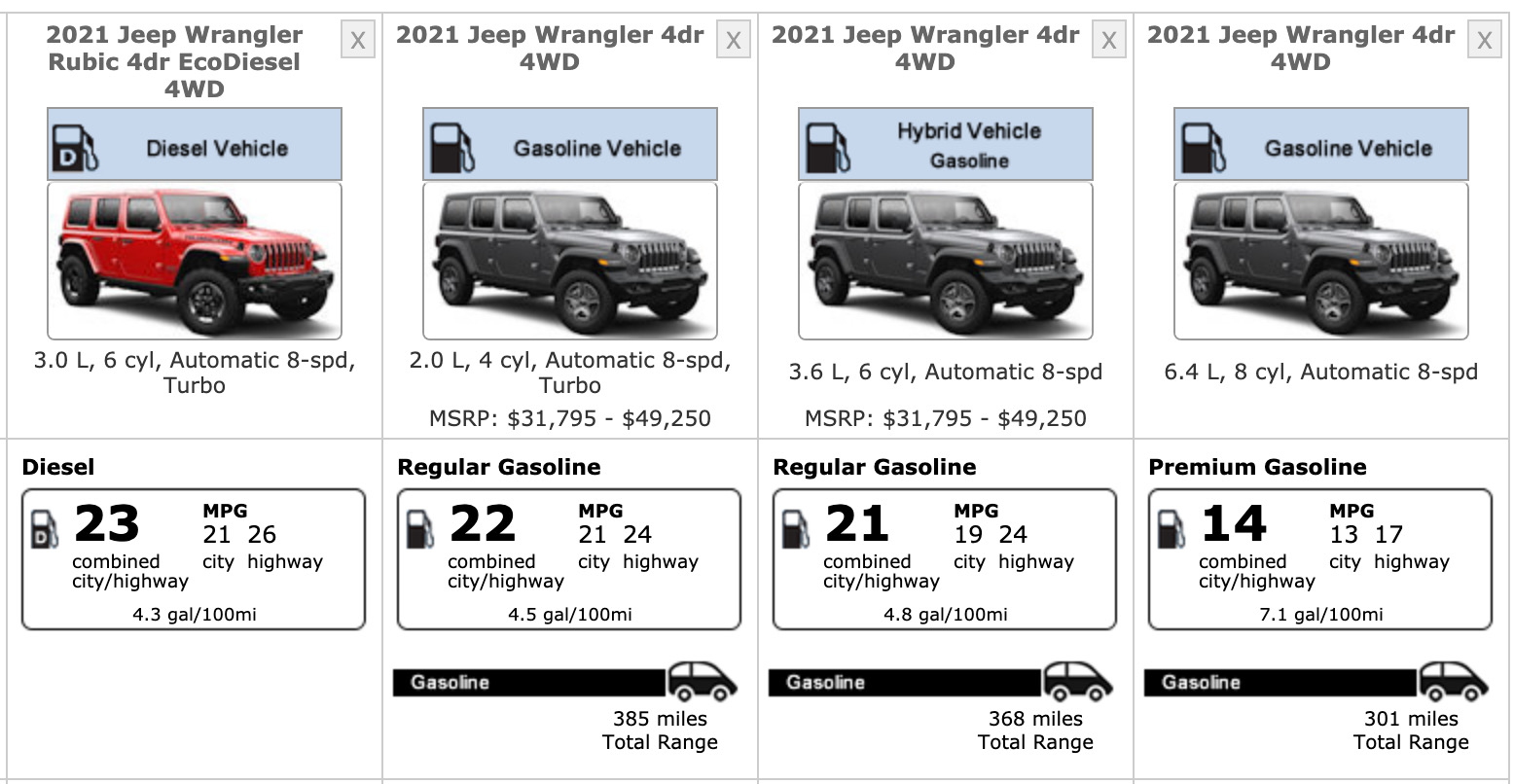 But that's expected, since the Wrangler Rubicon 392 is powered by a 6.4-liter V8 that generates 470 horsepower and 470 pound-feet of torque. Jeep says that it can reach 60 mph in only 4.5 seconds.
Jeep has yet to announce the pricing for the 2021 Jeep Wrangler Rubicon 392, but a recent leak showed that it will be in the $70k range.