Nissan has unveiled the 2022 Nissan Pathfinder, which ditches its predecessor's round look for a more rugged, squared off look, like the new Rogue.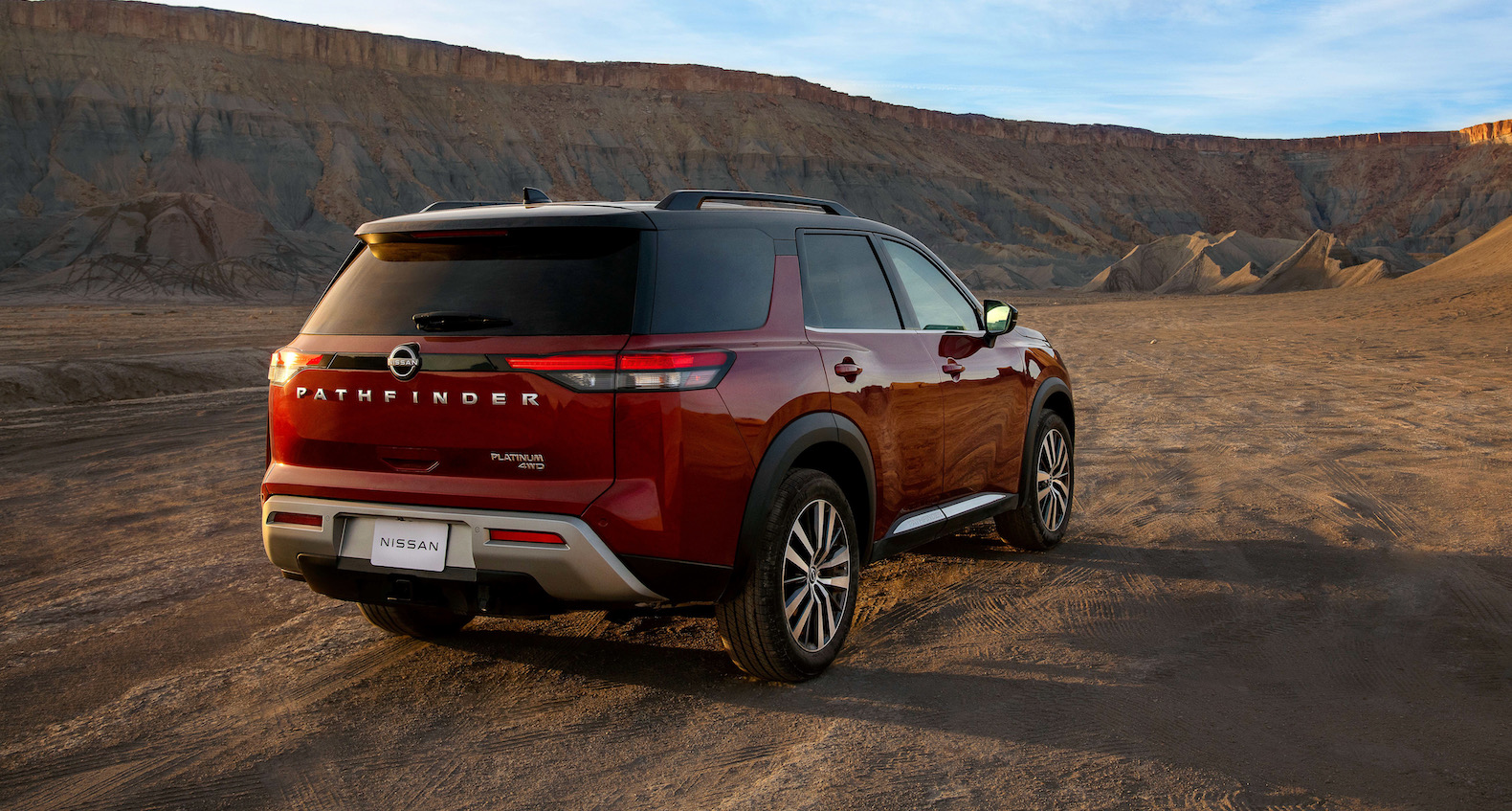 The 2022 Pathfinder rides on the same wheelbase as the old model, but it's 1.5-inches longer, 0-6-inches wider, and 0.5-inches taller. Inside there's slightly more cargo space behind the third row, but a little bit less with the second- and third-row seats folded. The Pathfinder can now fit up to eight passengers, since the third row now has room for three.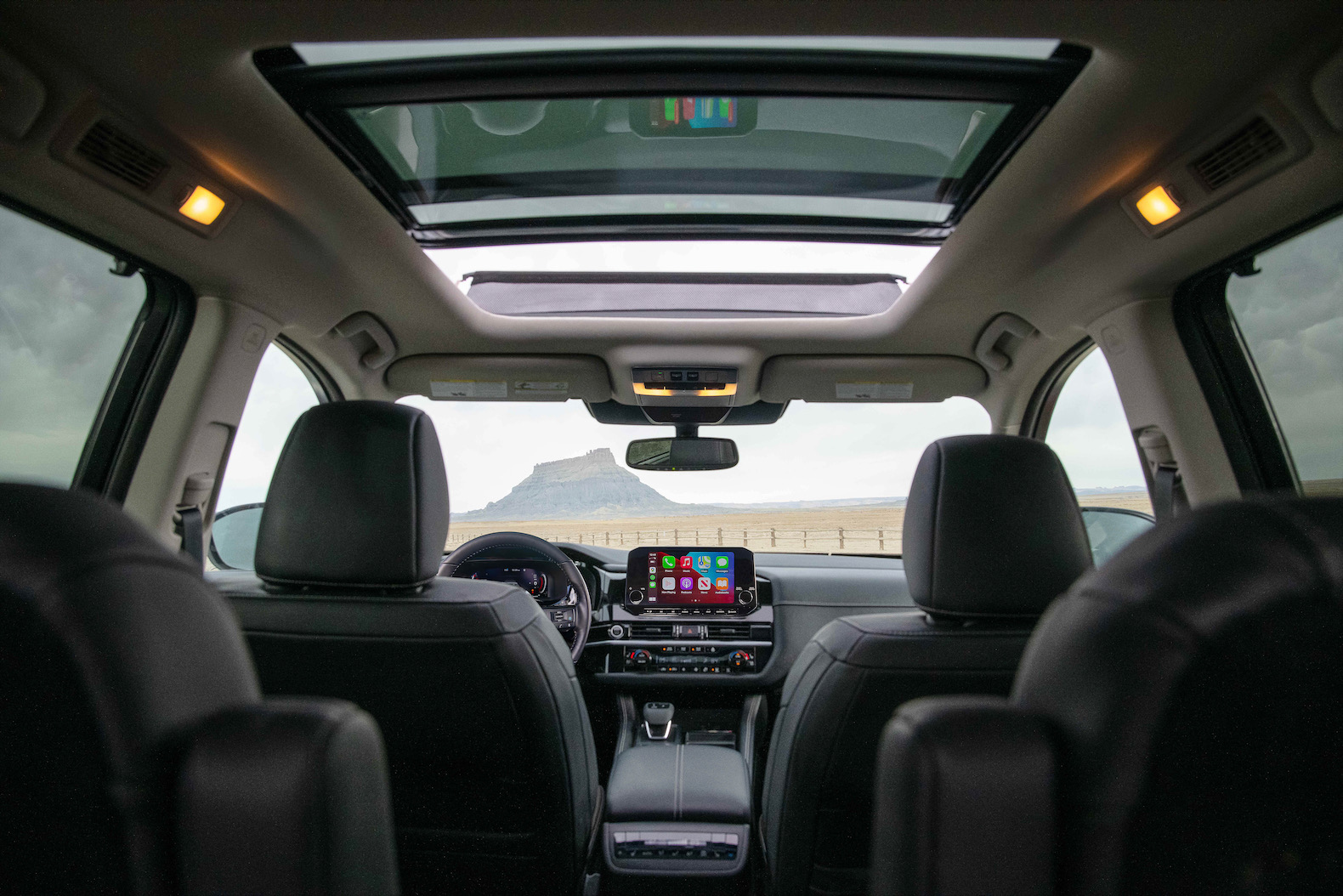 The interior also looks more modern thanks to a new 8.0-inch touchscreen, which can be upgraded to a larger 9.0-inch screen. In front of the driver there's also an available 12.3-inch digital gauge cluster and a head-up display.
Under the hood the Pathfinder is powered by the same naturally-aspirated 3.5-liter V6, which generates 284 horsepower and 259 pound-feet of torque. The biggest update is that the old continuously variable automatic (CVT) has been ditched and in its place there's a new nine-speed automatic transmission.
Nissan says that the Pathfinder can tow up to 6,000 pounds.
The 2022 Nissan Pathfinder will arrive this summer.