When Jeep unveiled the 2021 Wrangler 4xe plug-in hybrid it stated that it would have an electric driving range up to 25 miles. Well the EPA recently published its specs for the Wrangler 4xe and they are lower than expected.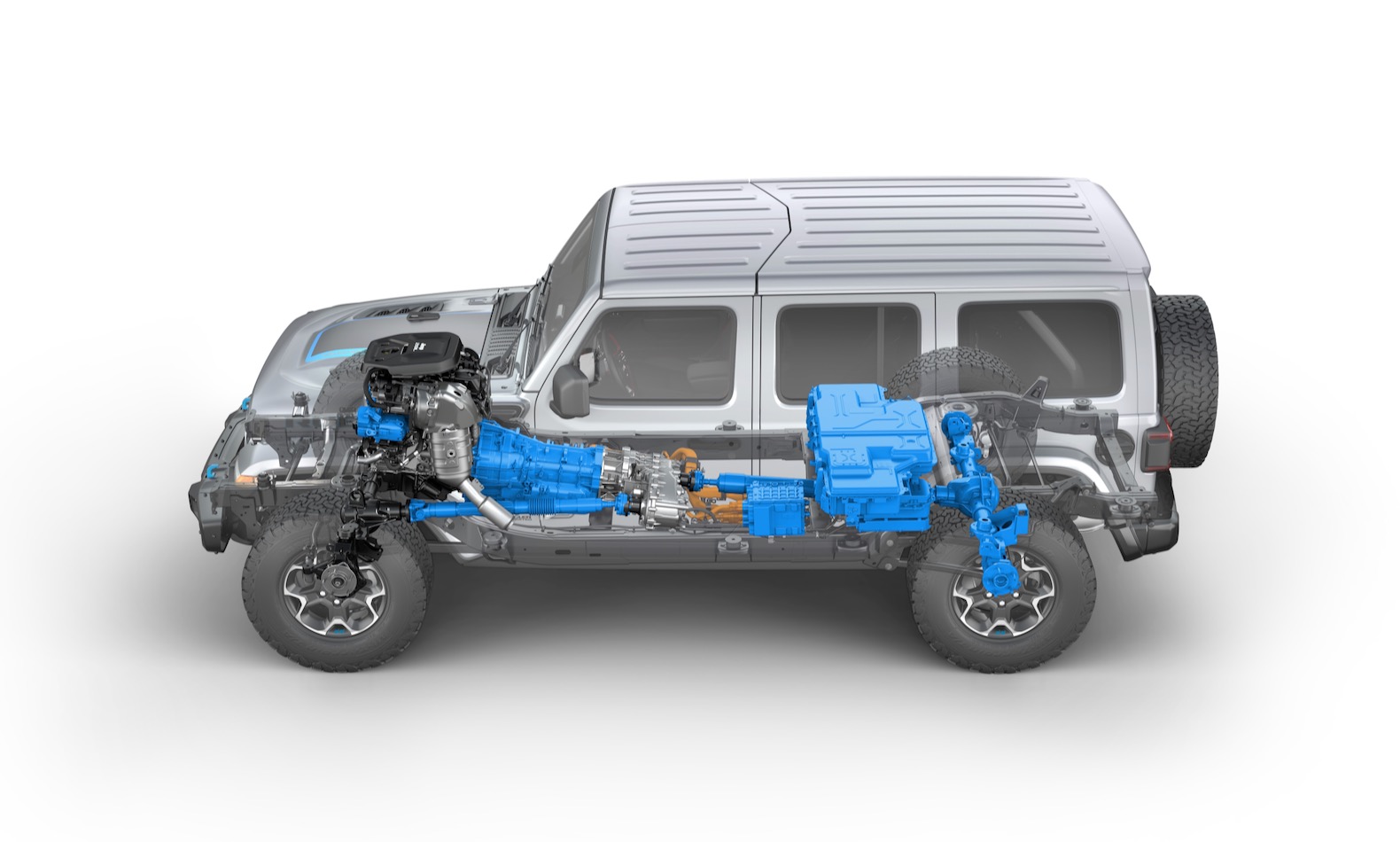 The Environmental Protection Agency (EPA) says that the Wrangler 4xe has an all-electric range up to 21 miles, which is a bit lower than Jeep's estimate. It also has a 49 MPGe rating when the 17 kWh battery is juiced up.
Once the battery is depleted, the Wrangler 4xe is rated at 20 mpg combined in hybrid mode, which is slightly less efficient than the 2.0-liter powered Wrangler with its 22 mpg combined rating.
The Jeep Wrangler 4xe is powered by a 2.0-liter turbocharged four-cylinder engine, a starter-generator and an electric motor to give it a total 375 horsepower and 470 pound-feet of torque.