The all-new 2020 Toyota Corolla sedan goes on sale next month and now Toyota has released all the pricing details. The 2020 Corolla sedan starts at $20,430 with the destination fees.
The 2020 Toyota Corolla sedan will be offered in L, LE Hybrid, XLE, SE and XSE trim levels. The base Corolla L is now $800 more expensive than the outgoing model. If you step up to the 2020 Corolla LE, it starts at $20,880, and the 2020 Corolla XLE starts at $24,880. The Corolla L, LE and XLE are powered by a 1.8L four-cylinder engine with 139 horsepower and 126 lb-ft. of torque.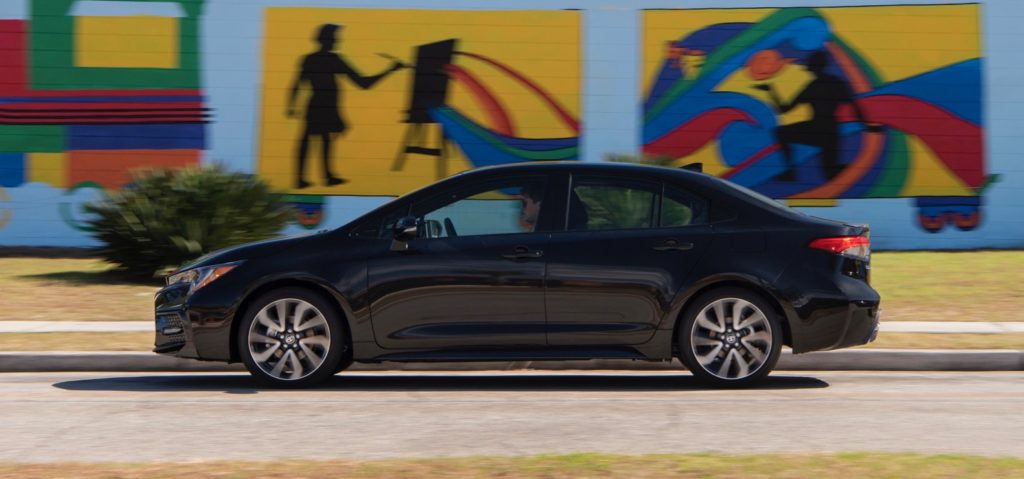 If you want more power, the Corolla SE and XSE are powered by a 2.0-liter four-cylinder engine with 169 horsepower and 151 lb-ft. of torque. The SE is also available with a six-speed manual transmission, while the rest of the Corolla lineup makes due with a CVT. The 2020 Corolla SE starts at $23,580 with the manual transmission or $22,880 with the continuously variable transmission. The Corolla XSE starts at $26,380.
The 2020 Toyota Corolla Hybrid is available in only one trim, LE, and starts at $23,880. The Corolla Hybrid has a 52 mpg combined rating, compared to the 34 mpg rating the Corolla XSE achieves. Toyota also recently confirmed that the Corolla Hybrid will act as the successor to the Prius C.