Land Rover has finally unveiled the 2020 Land Rover Defender and the good news is that the icon will be returning to the US.

The 2020 Defender was officially unveiled today at the 2019 Frankfurt Motor Show. As expected, the new Defender isn't a true retro redo of the original. Instead the 2020 Defender is a modern, boxy SUV with a few styling cues pulled from the Defender's past.
The 2020 Defender will be offered in two versions, the two-door Defender 90 and the four-door Defender 110. The Defender 90 has 8.5 inches of ground clearance, while the four-door 110 version has 8.6-inches of space beneath it and both versions travel through 35.4 inches of water.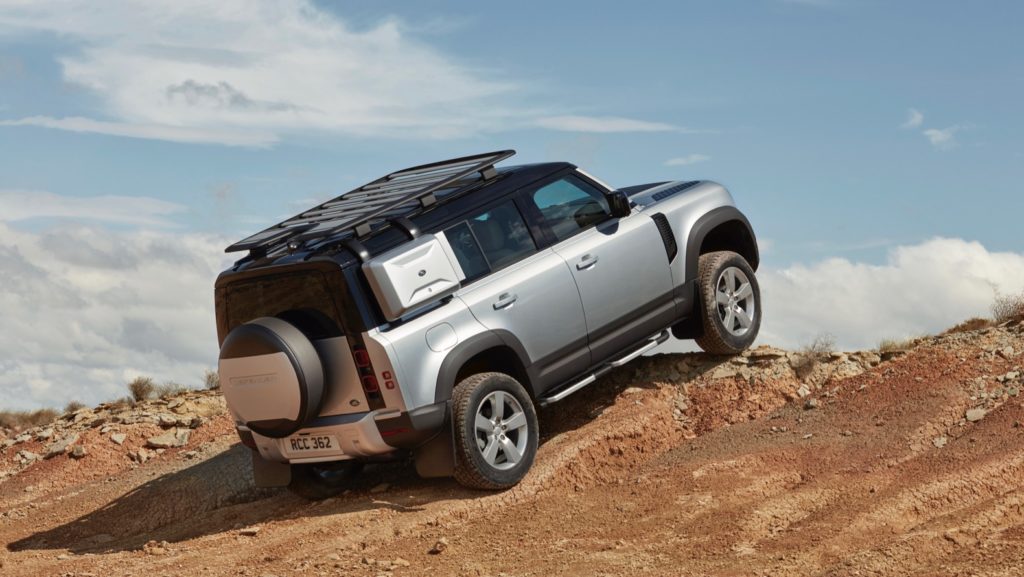 Under the hood there are two engine options. The base and S-trim Defender 110s are powered by a 2.0-liter turbocharged four-cylinder with 296 horsepower and 295 lb-ft. of torque. The Defender 90 and the upper trims of the 110 get a 3.0-liter turbocharged six-cylinder mild hybrid powertrain with 395 hp and 406 lb-ft. Both engines are mated to an eight-speed automatic transmission with permanent four-wheel drive.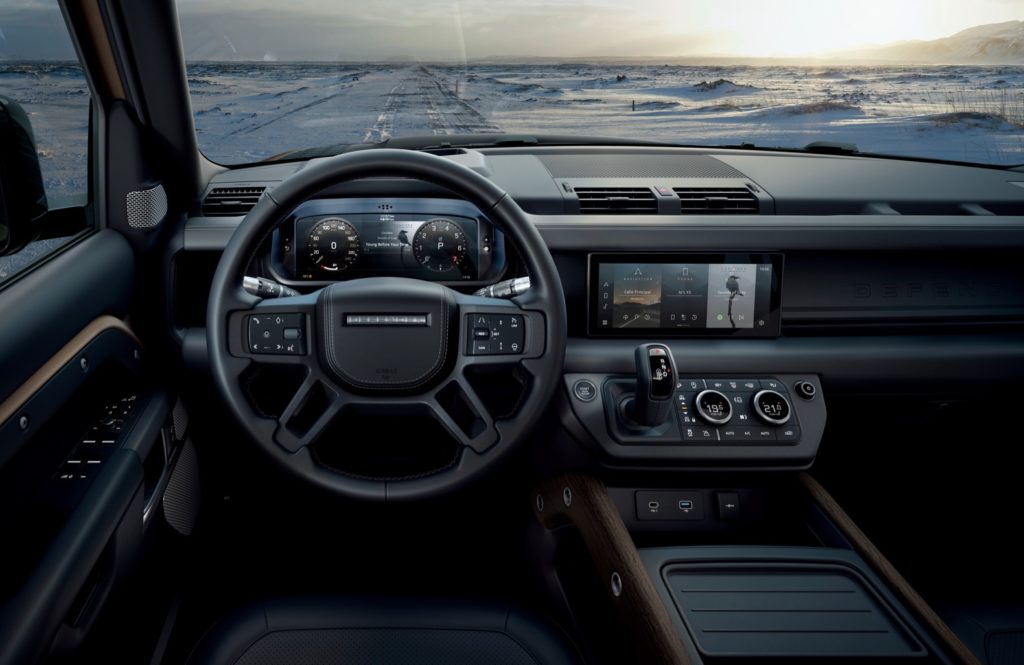 Inside the rugged interior, the 2020 Defender is packed with the latest tech features, like a 10-inch PIVI Pro infotainment system with Apple CarPlay and Android Auto, a 12.3-inch digital gauge cluster with 3D maps, a head-up display that can show videos and a rearview mirror that displays the view from the backup camera.
The 2020 Land Rover Defender 110 will arrive in the spring, while the 90 will arrive about a year later. The Defender 110 will start at $50,925.