When the 2020 Ford Mustang Shelby GT500 arrives this summer, it will not only be the most powerful production model that Ford has ever built, but it will also be the quickest accelerating Mustang yet. Ford hasn't revealed all the specs yet, but it has announced that the 2020 GT500 will have a limited top speed of 180 mph.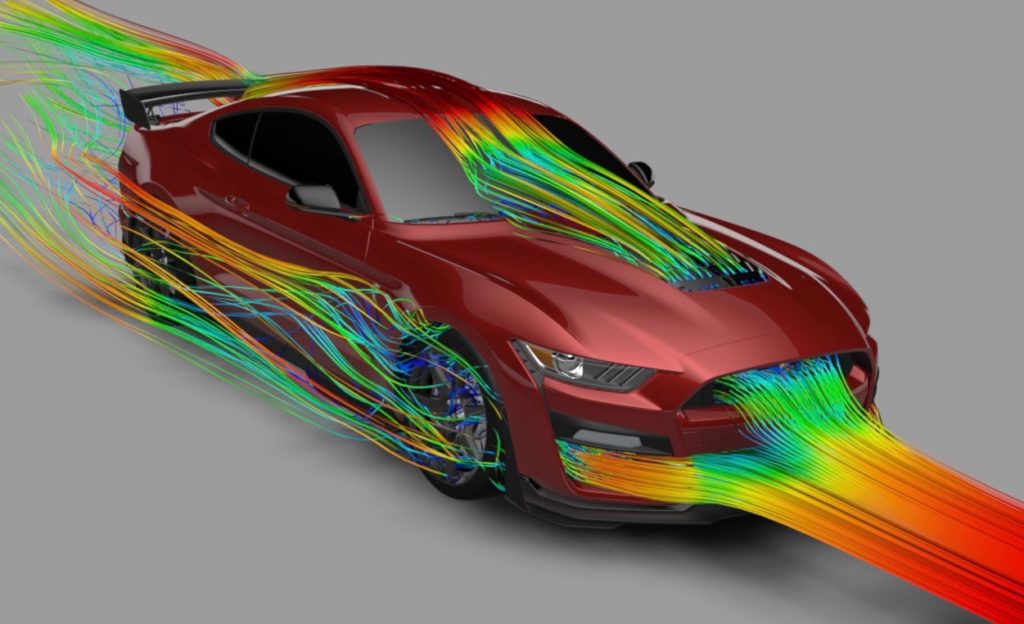 The 2020 Shelby GT500 is powered by a supercharged 5.2L V8 with more than 700 horsepower. While the new GT500 will have impressive 0-60 mph and quarter-mile times, you might be a little disappointed to hear that its top speed is governed to 180 mph.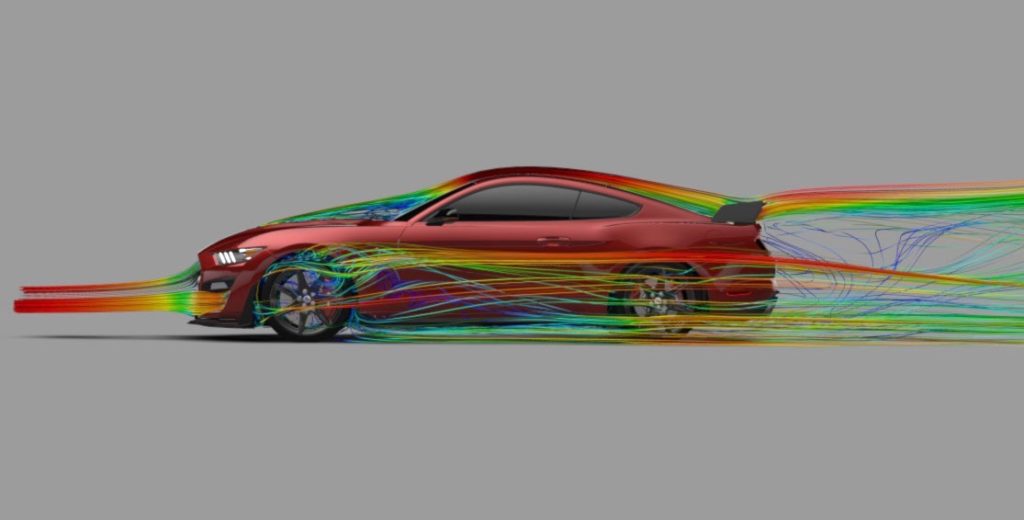 Ford says that the new GT500 is the most "aerodynamically advanced street-legal Mustang ever," which was achieved by virtual testing in supercomputers and 3D printing. More than 500 3D cooling and aerodynamic designs were analyzed to maximize its aero performance and cooling. Some simulations included cooling systems, front fascia and splitter designs, along with brake ducting, rear spoiler designs and a large 6.03 square-foot louvered hood vent.
The team achieved maximum rear downforce of 550 pounds at 180 mph by using the Mustang GT4's rear track wing and the available Carbon Fiber Track Package. The base GT500 features a new rear spoiler design known by the aero team as "the swing" – a hybrid between a spoiler and a wing. With the available Handling Package and Gurney flap installed, the swing works to deliver 379 pounds of rear downforce at 180 mph.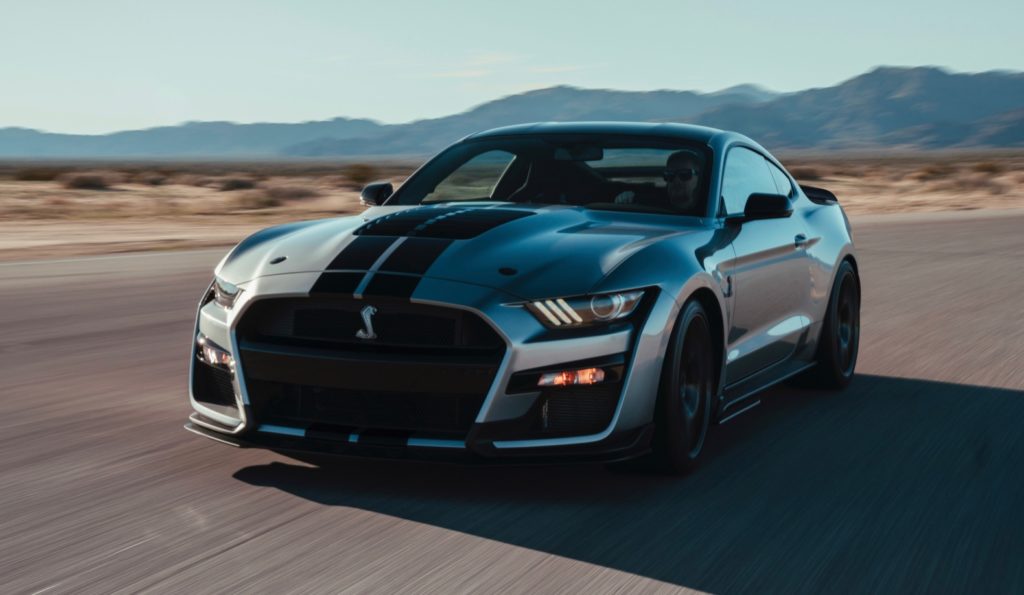 At the front, the 2020 GT500's front fascia increases cooling pack airflow through six heat exchangers by 50 percent versus the Mustang GT350's design. Additionally, a removable rain tray further aids cooling and works to reduce underhood air pressure at high speeds, while a Shelby-specific rear diffuser helps channel under-car airflow.