The Kia Stinger is one of favorite new introductions as of late, thanks to its fun rear-wheel drive platform and versatile liftgate. Sadly not many buyers have found the same love for the Stinger, since it's currently the third slowest selling vehicle in Kia's lineup, with only the Cadenza and K900 finding fewer buyers. Now a new report claims that Kia may kill the Stinger after the current model's run.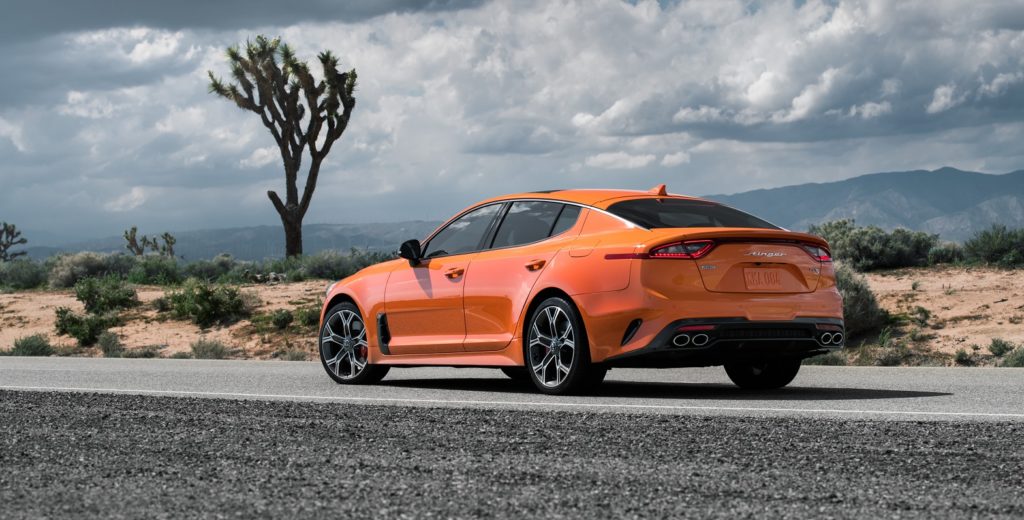 Korean Car Blog claims that Hyundai, Kia's parent company may give the next-generation Stinger the axe. Why? Well the current global health crisis is going to have a long last effect on the automotive industry, which will likely force automakers to focus their energy on their best-selling models.
Through March of this year, Kia sold 2,560 Stingers, which was down from 3,227 units in the same period in 2019. Sales are likely to continue to slide, since buyers aren't buying new cars now due to the coronavirus pandemic.
In addition to the pandemic, Korean Car Blog also speculates that the fact that the Stinger is so closely related to the Genesis G70, Hyundai may also end up killing it off. Both the Stinger and G70 share the same platform and are available with the same engines, but the Stinger starts at about $5k cheaper than the Genesis. The Genesis G70 is obviously positioned as the luxury model, but theres a chance that the Stinger may be cannibalizing the G70's sales.
Well for now Kia hasn't mentioned anything about the next-generation Stinger, so we'll have to wait and see if this report is accurate. For now, it's being reported that the 2021 Stinger is going to get a refresh and possibly more power under the hood.