Volvo is getting to unveil the fully electric EX90 SUV next month. Volvo hasn't released too many details yet, but this latest announcement gives us a preview of the EX90's cabin and its sustainably source materials.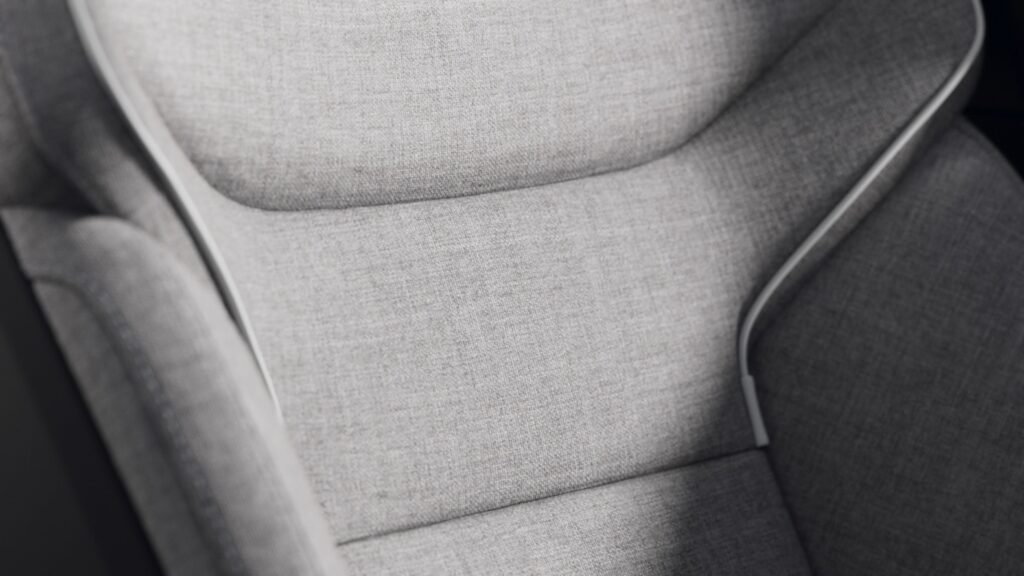 Volvo says that it is leaving behind the "old-fashioned automotive luxury" that focused on horsepower, acceleration and leather wrapped interiors. Volvo says that animal leather is "no longer the only indication of a rich interior."
"We've chosen materials based on our values," says Cecilia Stark, Senior Design Manager.
The result is that the EX90's interior features a new textile, called Nordico, which is made from recycled material, like PET bottles and organic material sourced from responsibly-managed forests in Sweden and Finland. The carpets are made of regenerated polyamide. Volvo says that the EX90's interior is made out of almost 50 kilograms of of recycled plastics and bio-based materials, the highest amount of non-primary fossil-based materials in Volvo's line-up.
The cabin also features Forest Stewardship Council certified wood panels that are "back-lit with warm light that creates a Scandinavian living room atmosphere and evokes the Nordic wilderness." The room concept lets buyers choose between seven different rooms with matching upholstery, interior trim and interior deco. Volvo says that each room "is inspired by aspects of the Scandinavian lifestyle."
The all-electric Volvo EX90 will debut on November 9.