Volkswagen recently unveiled the rugged Atlas Basecamp and now it's unveiled the Taos Basecamp concept, which looks ready for an off-road adventure.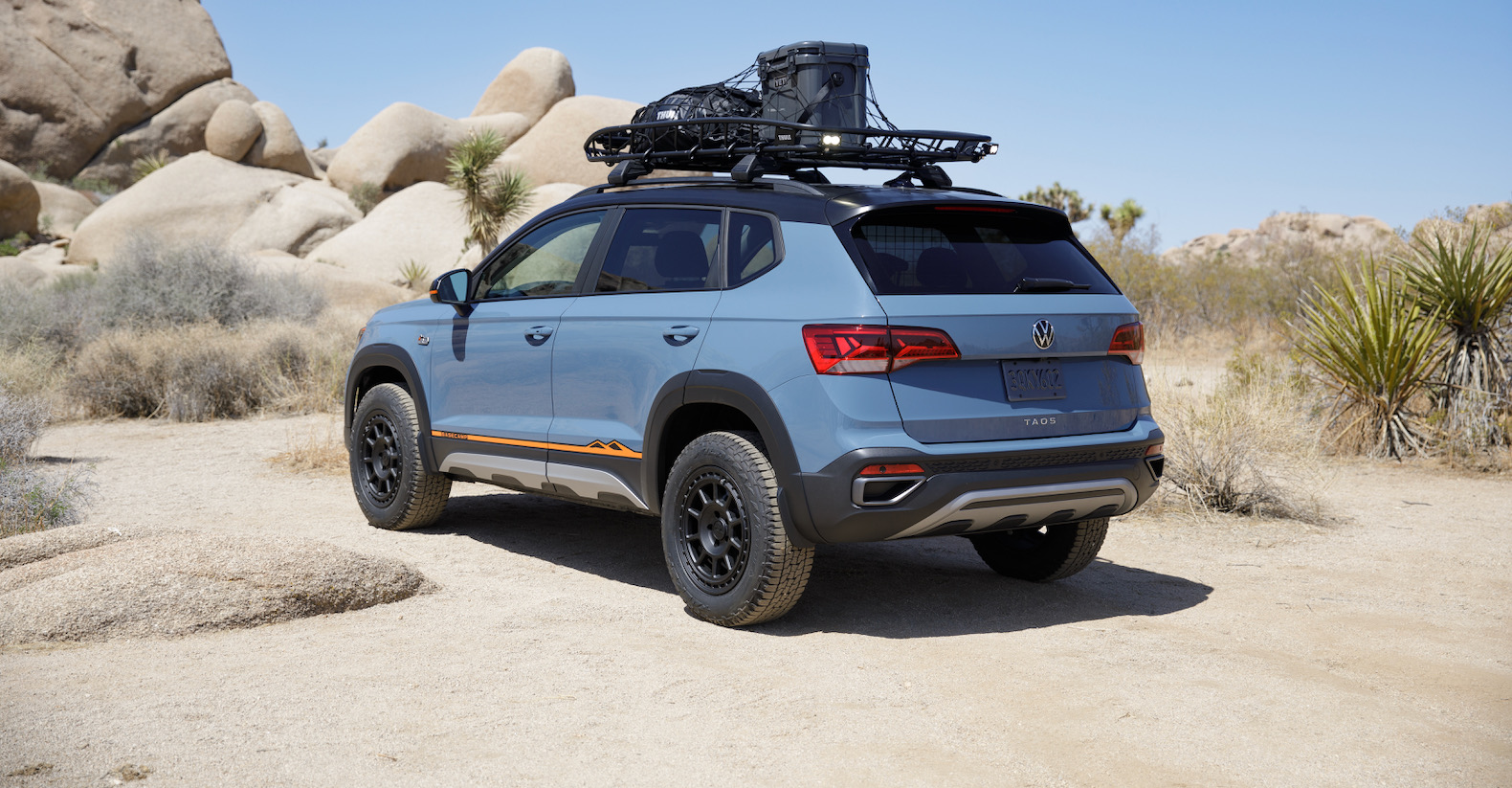 The Taos Basecamp is painted in Waimea Blue with contrasting black on the face, hood and roof. There are also some orange accents sprinkled throughout the exterior. To go along with the rugged theme, it also gets skid plates, bold fender flares, and unique 17-inch all-terrain wheels and tires.
The suspension has been lifted thanks to H&R Special Springs. On the top there's a Thule Canyon XT roof basket with integrated LED lights from Baja Designs.
Inside the only big addition is a cargo divider.
If you like what you see here, the good news is that the VW Taos Basecamp concept is a preview of the accessories that will be available for the Taos.