Porsche is ready to prove again that an SUV can handle almost as well as a sports car with a new high-performance version of the Cayenne Coupe. Porsche hasn't announced what it will be called, but we do have our first phots of the hotter Cayenne Coupe.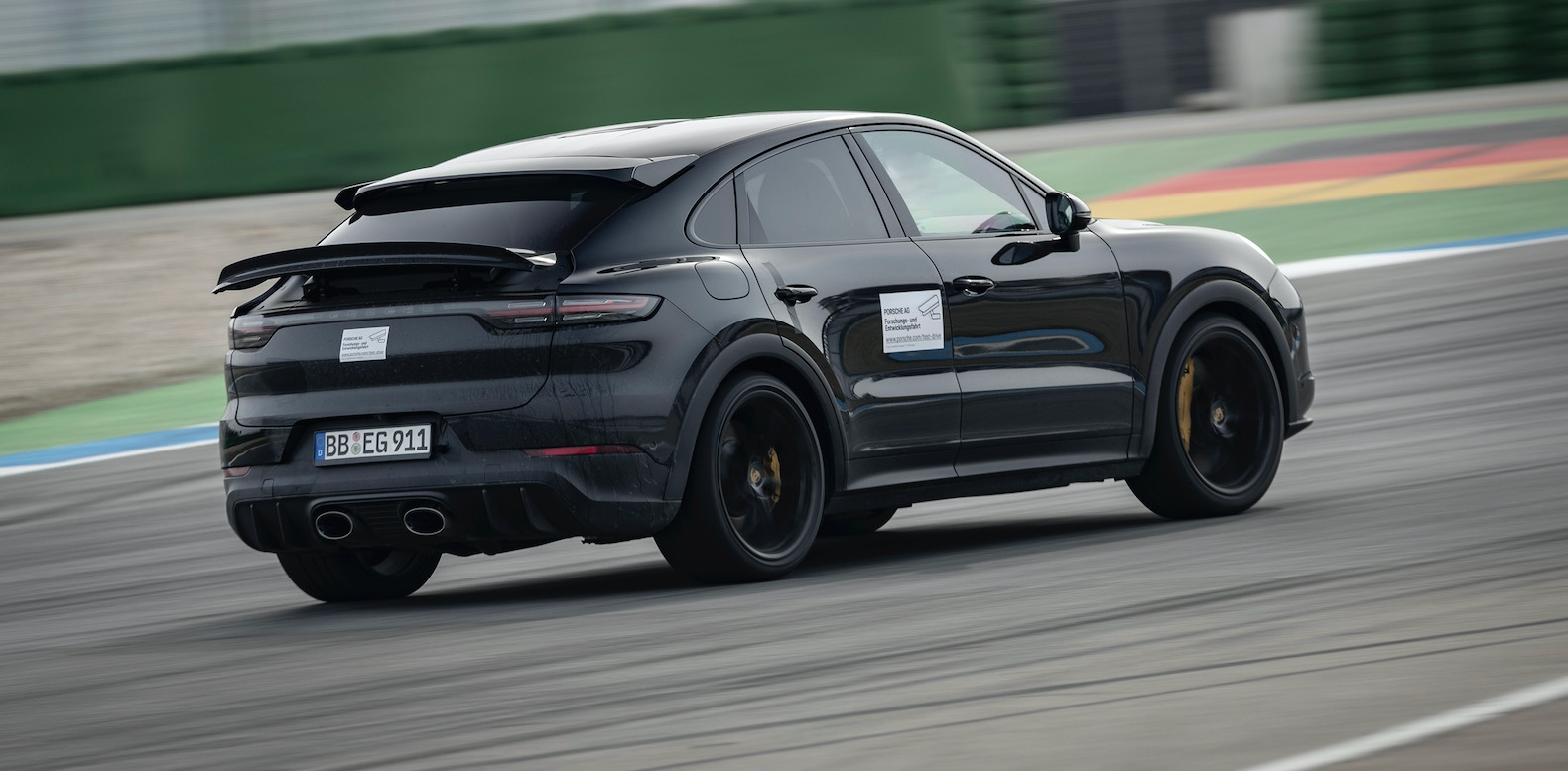 The big news is that it will be powered by a 4.0-liter V8. According to Autocar it will have 631 horsepower, which is 89 more hp than the Turbo. While Porsche has been increasing its electrified models, this Cayenne Coupe will not have any electrification. This means that it still won't be as powerful as the Turbo S E-Hybrid with its 671 hp.
It also gets some chassis upgrades, including a retuned active roll stabilization system, a three-chamber air suspension that's 15 percent stiffer than the GTS, and a torque vectoring system. It also gets rear-wheel steering.
We won't have to wait too long to get all the details, since Porsche plans to reveal the new high performance version of the Cayenne Coupe this summer.