Toyota has unveiled several EV concepts, which preview its 15 upcoming electric vehicles. One of them that we're excited to see is the Pickup EV concept. It looks about the same size as the Tacoma, with styling cues that have been borrowed from the Tacoma and Tundra. The concept may as well be a preview of the next-generation Tacoma.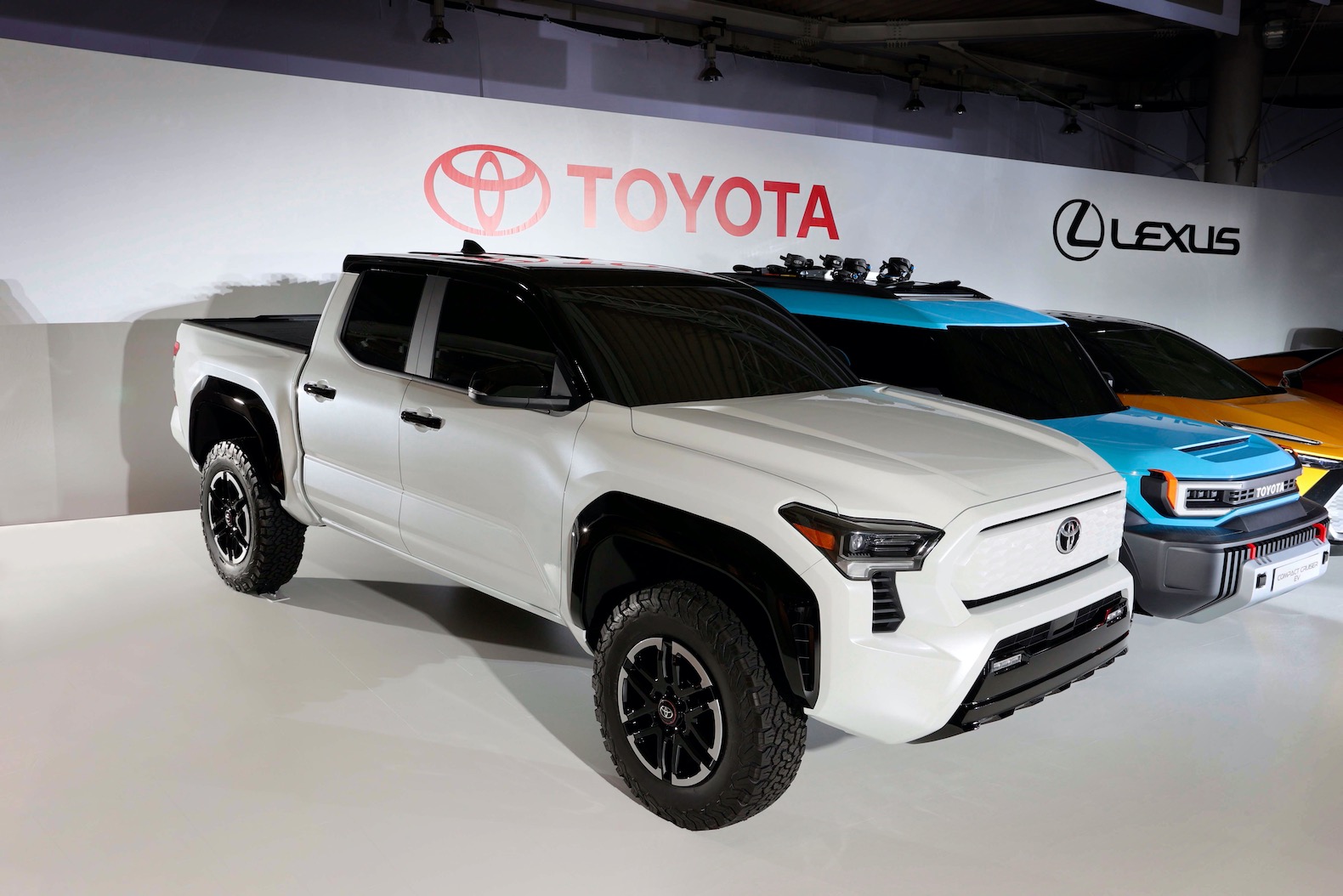 At the front the concept features a squared-off face with a closed grille. Its headlights aren't a big change from the current generation Tacoma and its grille is almost the same size as well. Toyota hasn't released any photos of the rear of the truck.
Toyota also hasn't announced any details about its electric powertrain or what platform. It's expected that the next-generation Tacoma will be based on the TGNA-F platform, which is used by the new Tundra, Land Cruiser and Lexus LX.
Toyota says that it will introduce 30 battery electric vehicles by 2030 and it wants to sell 3.5 million EVs annually by 2030.