With gas prices the way they are, many buyers are now looking at electrified vehicles to save some trips from the gas station. If you're in the market for an EV and you were thinking about getting a Toyota plug-in hybrid or EV, we have some bad news. Toyota's EV sales have surpassed the tax credit cap, which means that its EVs will no longer be eligible for the full $7,500 federal tax credit.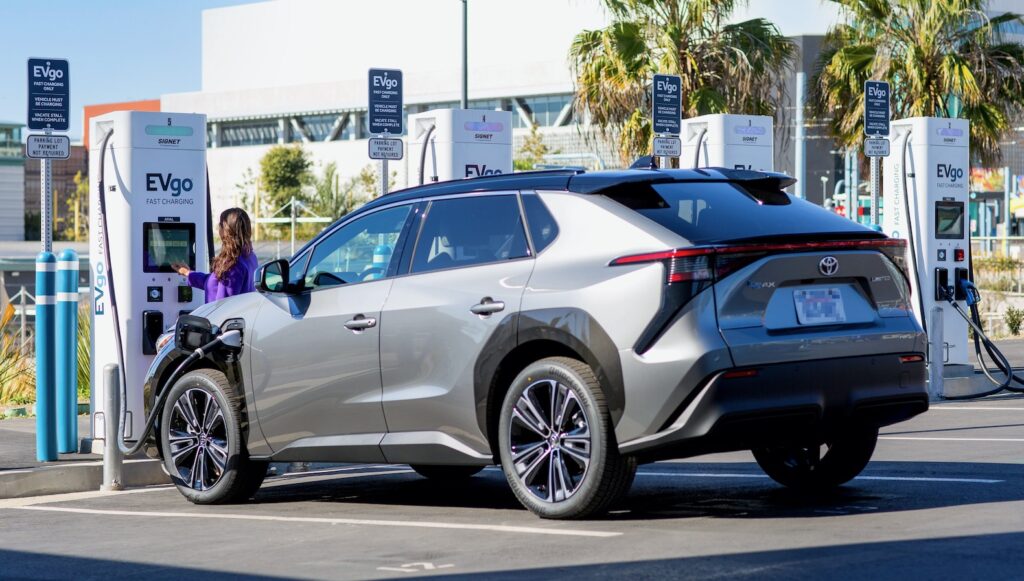 The tax credit is limited to 200,000 units per automaker and according to Automotive News, in June, Toyota topped that number. Toyota is now the third automaker to pass the cap, following GM and Tesla. This means that the Toyota bZ4X electric crossover is not eligible for the full tax credit, which makes it more expensive now than rivals, like the Subaru Solterra and VW ID.4.
Now that Toyota has passed the 200k mark, its remaining EV tax credits will be reduced over a one-year period, which is poor timing considering the high fuel prices and increased demand for EVs. Toyota has joined other automakers, like GM and Ford, who have asked Congress to extend the available EV tax credits.