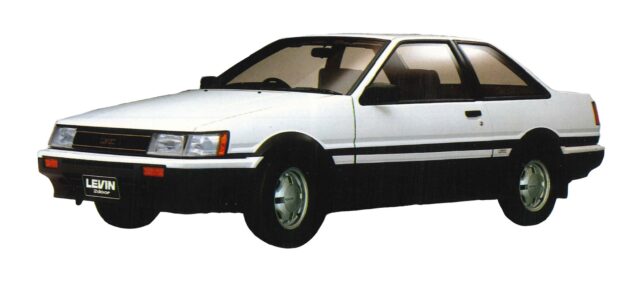 The Toyota AE86 Corolla Levin is one of Toyota's most iconic models from its past and now Toyota Gazoo Racing is making it easier for fans to continue to love it. Toyota Gazoo Racing has announced that it is building new spare parts for the AE86 Corolla Levin/ Sprinter Trueno and they will be available worldwide, as part of the GR Heritage Parts Project.

The project will reproduce spare parts that have been discontinued. This isn't the first time that TGR has reproduced spare parts for other older Toyotas, since it has already made parts for the for the A70 and A80 Supra, the Toyota 2000GT, and the 40 Series Land Cruiser.
It's crazy to think that production of the AE86 models ended more than 30 years ago. The catalog of spare parts includes steering knuckle arms and rear brake calipers. Starting in December the list of parts will also include rear driveshafts. If you want to get your hands on the spare parts, you'll want to act fast, since the parts will only be built for a limited period.
It's not known if other parts will eventually be added as well, but the AE86 is so important to Toyota's past, that it wouldn't be surprising if the number of parts continues to grow.