Toyota unveiled the newest version of the Toyota Century Wednesday, the nameplate's first SUV that owes much to the Rolls-Royce Cullinan. It will launch in Japan later this year at a price of about $170,000. A Toyota designed to be chauffeur-driven, only a handful are built weekly. Consider it Japan's Rolls-Royce, especially since most have V-12 engines. The new Century SUV will be produced alongside the current sedan model.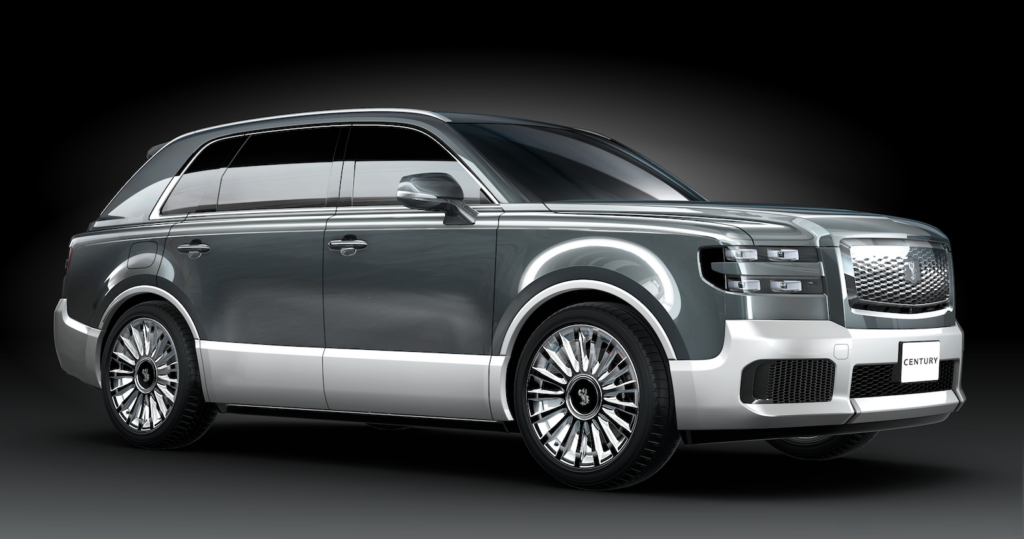 The Toyota Century debuted in 1967 on the centenary birth of Sakichi Toyoda, founder of the Toyota Group. It was commissioned by Shoichiro Toyoda. It wasn't redesigned until 1997, and there has only been one generation of the car since, the latest designed in 2018. All have been overseen by Shoichiro, who died in February 2023. 
But since the Century's redesign, the Rolls-Royce Cullinan, Bentley Bentayga, Cadillac Escalade have all changed the luxury vehicle paradigm. "Akio Toyoda was acutely aware of this," said Chief Branding Officer and Head Design Simon Humphries. "He knew that Century had to change."
This led to the new Century, a luxury flagship that "from the start had its eye on the world," Toyota Executive Vice President Hiroki Nakajima told the Wall Street Journal. So while it suggests that it will be sold to customers worldwide, how that will happen remains unclear. 
When asked about stateside Century sales, a Toyota spokesperson would only say that, "we don't have anything to announce at this time regarding potential availability in the U.S."
As before, the car uwa designed around the comfort and requirements of back-seat passengers, allowing them to work or relax. That's why the roof peaks over the rear seats, and it lacks fastback styling. Its boxy, conservative design is meant to quietly signal its owner's success. Notably, an engraved phoenix emblem garnishes the grille, not Toyota or Lexus badge.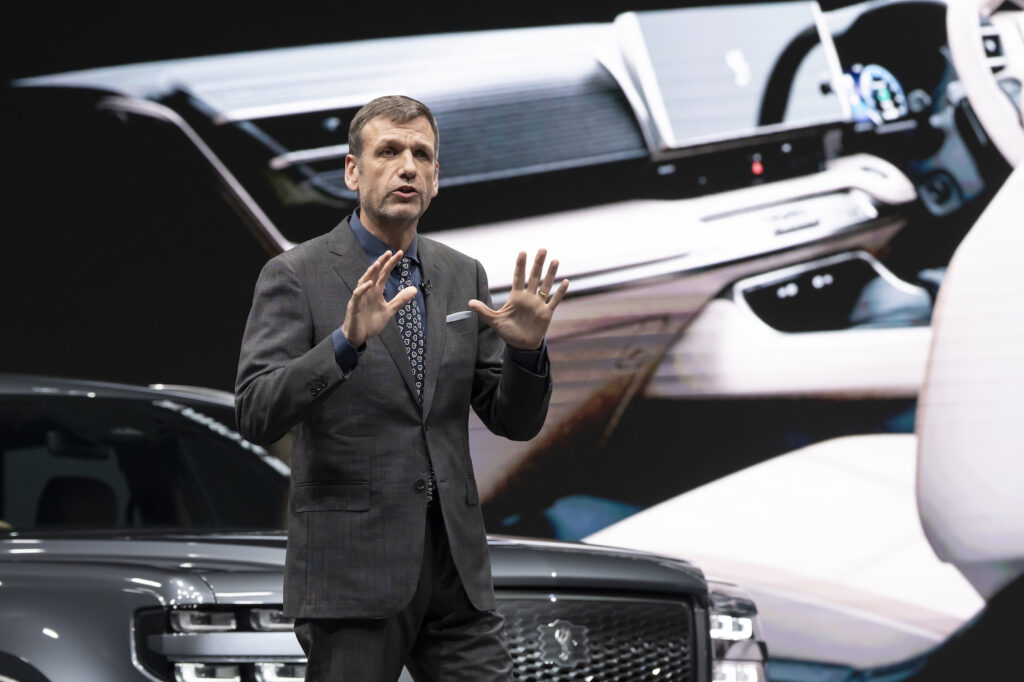 It's not small, measuring 204.9 inches long, 78.3 inches wide, 71 inches tall, riding on a 116.1-inch wheelbase and weighing 5,666 pounds. But that's still not as large as any of its principle competitors. It's powered by a 3.5-liter V-6 plug-in-hybrid driveline similar to the one used in the new 2024 Lexus TX550+. Four-wheel steering and four-wheel drive are standard. In contrast, the Century sedan is powered by a 5.0-liter V-8 hybrid driveline not unlike the one used in the Lexus LS600h. It's also offered with fuel cell driveline.
Uniquely, to guarantee that rear passengers have a comfortable ride, the Century's new Rear Comfort mode aids the driver in smoothly piloting the car and works to control braking to lessen jolts while stopping.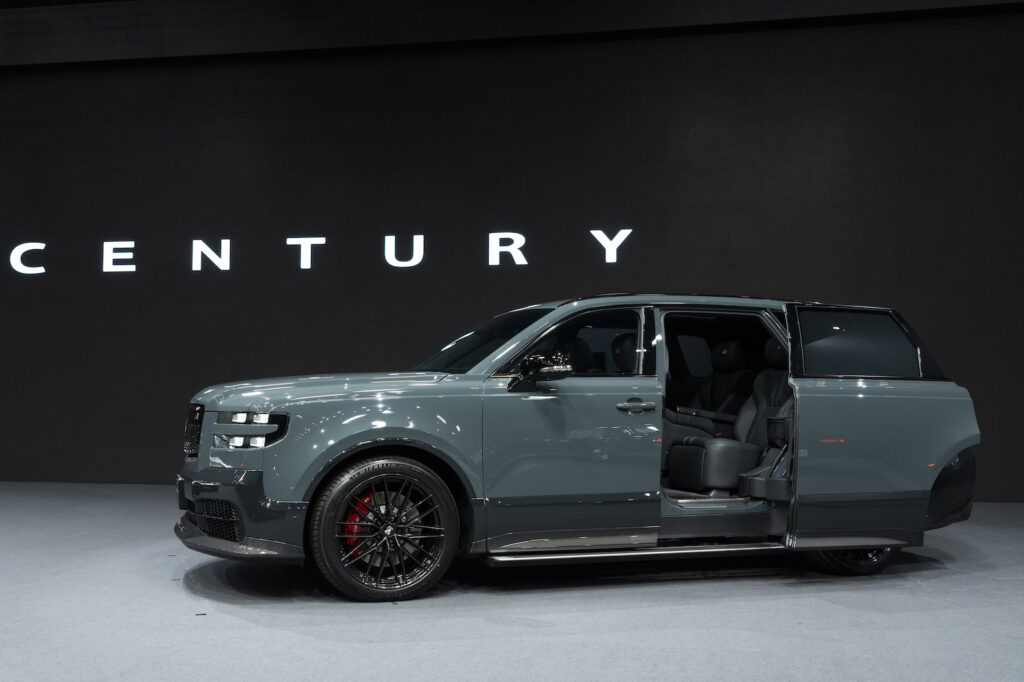 Inside, you'll find the sort of options you'd expect, such as electrochromatic insulated glass, rear-seat entertainment screens, refrigerator, and two fully reclining seats. Toyota said that in addition to the usual customization options, such as paint color, interior finishes and seating configuration, buyers can swap out the Century's rear doors, which open up 75 degrees, for sliding minivan doors. 
There will even be a GR version, although that wasn't shown, nor were details made available.
How soon will we see it stateside? Hard to tell. But Toyota's Humphries summed up the new luxury flagship aptly.
"It's a Century for the next century," he said.