Do you want a simple, fun to drive sports car? With the increasing demand for SUVs and EVs, sports cars become more scarce. Most mainstream automakers don't even sell a coupe anymore, but fortunately there are a few great options still there, that won't break the bank. The 2023 Toyota GR86 – it's the ultimate gateway to sports car euphoria! Crafted in collaboration with Subaru, the GR86 is a rear-wheel-drive marvel, with its 4-cyl Boxer engine and purist driving experience.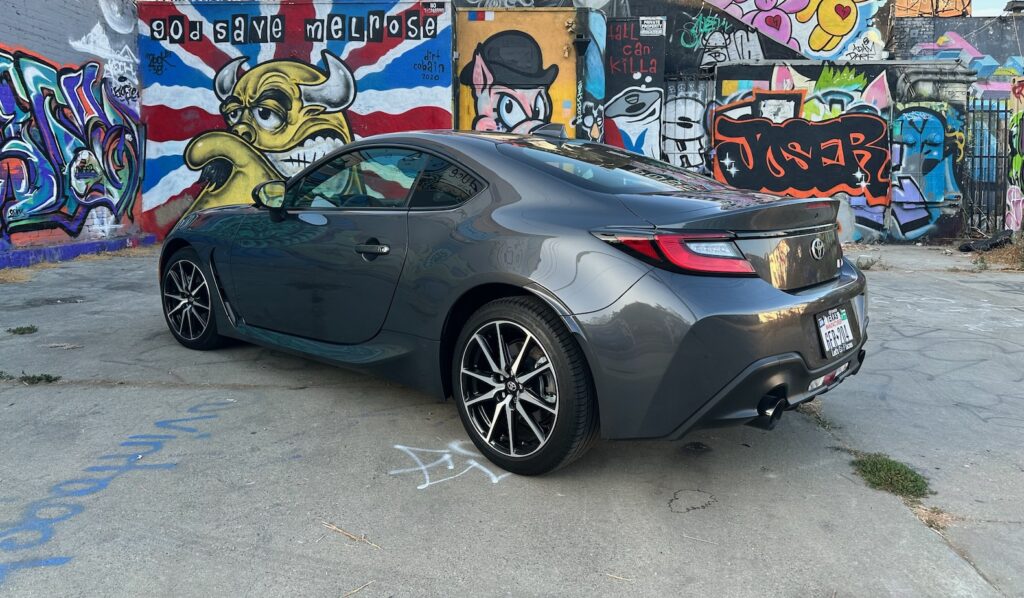 For those in the know, pitting the GR86 against its near-twin, the Subaru BRZ, and the iconic Mazda MX-5 Miata is an exhilarating proposition. The GR86 shines brilliantly in the realms of handling, value, and style.
While the 2023 Toyota GR86 may not be the boldest in terms of exterior styling, its clean and slick design perfectly complements its true calling – an exquisite handling machine. The latest iteration showcases a more refined appearance, with a lengthy front end, a low-slung roofline, and a sporty rear – a tribute to the classic sports car aesthetic. Its proportions are a work of art, and functional elements like the mesh grille and vertical air intakes behind the rear wheels serve both form and function.
But let's delve into what truly sets the GR86 apart – its extraordinary handling. It leaves sports cars costing two, three, and even four times as much trailing in its wake. The GR86's appeal lies predominantly in its flawless handling and precision steering. And let's not forget to tip our hats to the power that, while not earth-shattering, certainly gets the job done. These cars are a pure embodiment of rear-wheel drive excellence, equipped with a Torsen limited-slip rear differential to optimize every twist and turn.
Beneath the hood lies a Subaru 2.4-liter flat-4 engine, with 228 horsepower and 184 lb-ft of torque, which can be mated to either a six-speed manual or six-speed automatic transmission. The manual zooms from 0 to 60 mph in 6.1 seconds, with the automatic adding just half a second. With a torque peak at a mere 3,700 rpm, unusually low for a non-turbo vehicle, the GR86 unleashes enough excitement to conquer any track. The manual transmission offers a brilliant driving experience, albeit without the bells and whistles of driver-assistance tech. Opting for the automatic, however, rewards you with crisp shifts and handy paddle shifters to keep the fun going.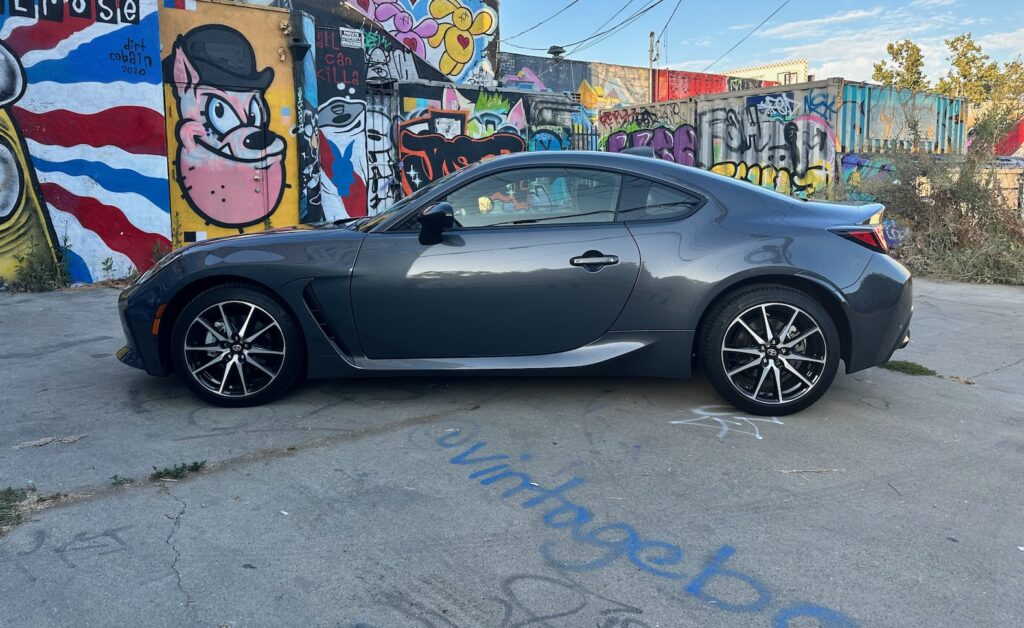 Of course we'd love to have a bit more power under the hood, but the GR86 isn't all about 0-60 mph sprints or quarter mile challenges. The engine provides just enough power to make it easy to drive around town and a zippy coupe once the road gets a bit twisty.
But let's be clear, power is just part of the equation; the magic lies in the handling. Thanks to its strut/multi-link suspension and narrow tires, the GR86 exudes sublime poise. Base models offer a slightly smoother ride compared to their 18-inch tire-clad counterparts, but all models gracefully transition into controlled oversteer with a flick of the steering wheel. The communicative and quick steering makes you feel entirely connected to the GR86, all without breaking the bank.
Safety is paramount, but it varies depending on your transmission choice. Those opting for the automatic transmission will revel in advanced safety features such as automatic emergency braking, active lane control, automatic high-beam headlights, and adaptive cruise control. Regardless of transmission, the Premium trim adds blind-spot monitors to the mix.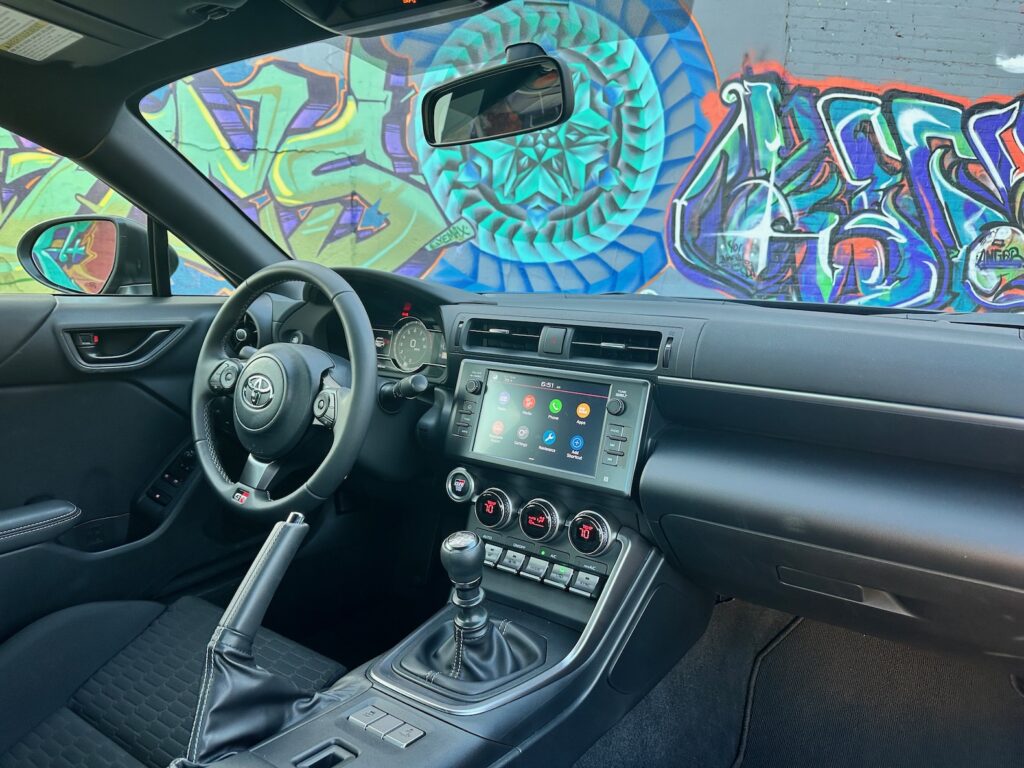 The 2023 Toyota GR86 is undeniably compact, boasting two doors, a low roofline, and a modest trunk lid. Step inside, and you'll find a cabin that is both simple and functional, with tasteful hints of metallic trim to elevate the ambiance.
The front seats are nothing short of exceptional, providing impeccable support, ample legroom, and even enough headroom to accommodate a helmeted driver. And that's by design, of course. In the base model, the grippy cloth seats are a boon for track enthusiasts, though they forgo heating.
As for the rear seats, they're best suited as supplementary storage space, since there isn't much legroom behind the front seats. Since the trunk is also small at only 6.3 cubic feet, you'll likely end up using the rear seats for additional storage space.
Speaking of price, the 2023 Toyota GR86 delivers an enticing combination of exhilaration and features, all for under $30,000. Priced at $29,495, including destination charges, it offers a leather-trimmed shift boot and steering wheel, a 7.0-inch digital instrument cluster, an 8.0-inch touchscreen with seamless smartphone compatibility, power windows and locks, and comfortable cloth bucket seats. Opting for the automatic transmission tacks on an additional $1,500. The touchscreen and overall value each earn a resounding thumbs-up. However, it's worth noting that the manual variant lacks the driver-assist features that come standard with the automatic.
The $32,095 GR86 Premium trim features 18-inch wheels wrapped in Michelin Pilot Sport 4 summer tires. The Premium trim also adds heated front seats, synthetic leather upholstery, an upgraded eight-speaker sound system, a rear spoiler, and the convenience of blind-spot monitors.
The 2023 Toyota 86 is a rare gem, one that we're privileged to have, thanks to the harmonious partnership between Toyota and Subaru. The infusion of Subaru's expertise has elevated the 86's driving experience to a razor-sharp track performance, complete with increased power, predictable and electrifying handling, and technology that invites you to unleash your inner driving enthusiast. In the grand scheme of things, the Subaru-Toyota alliance is a harmonious marriage of automotive excellence, and we, the fortunate enthusiasts, reap the extraordinary benefits. Buckle up and savor the symphony of power, precision, and performance that the 2023 Toyota GR86 delivers!