At first glance, you may not notice any changes to the battery electric 2024 Polestar 2. That's not unreasonable given its stoic Swedish design heritage. Then you notice its front fascia is different, which might lead you might suspect that there's more change than meets the eye – and you'd be right.
For 2024, the compact, five-door, battery-electric hatchback gets its first major update, boasting more power, a greater range and updated technology, as you might expect from any automaker.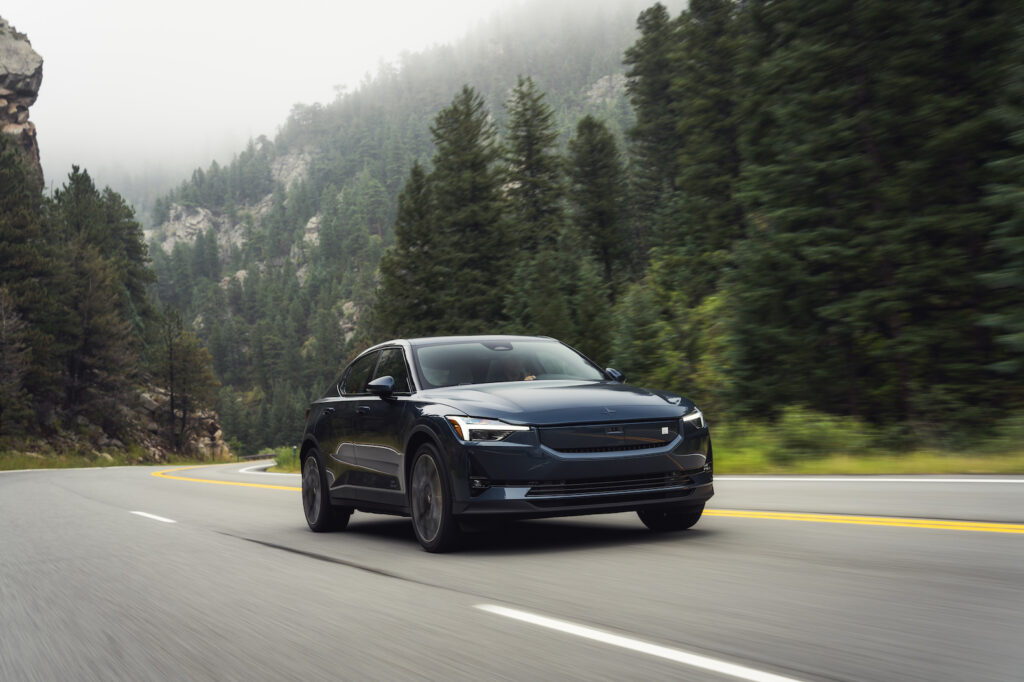 That said, design changes are minimal, with the exception of the Polestar 2's proboscis, where Polestar has now located the car's radars and cameras, naming it the SmartZone because – why not? There are also new wheels, of course, shod with either 19- and 20-inch all-season Michelin tires, while models equipped with the optional Performance Pack wear 20-inch Continental performance rubber.
The Polestar 2's interior retains its stoic Scandinavian nature, with a minimalist vibe that avoids modern-day interior clichés, such as carbon fiber on its top trim level. One of our test cars had whitewashed wood, a subtle, soothing trim that helps soften its stark black interior. While Polestar is proud of its vegan interiors, they can be fitted with Bridge of Weir Nappa leather. And yes, it does borrow some items from its Volvo siblings, but there's nothing wrong with that.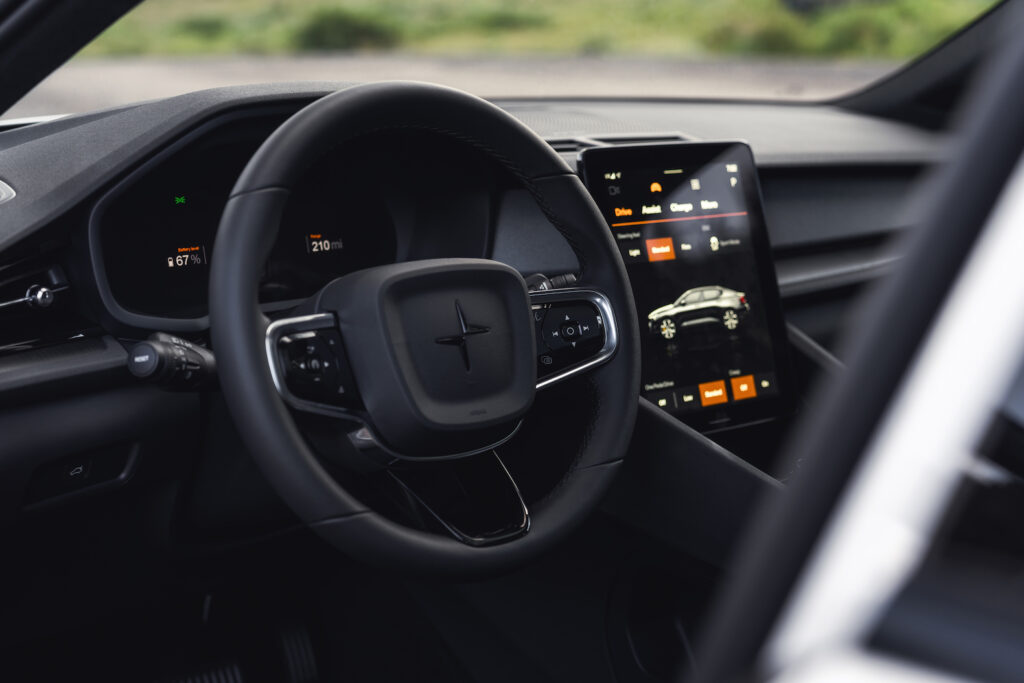 Volvo seats have always been comfortable, so it's little surprise that the Polestar 2's thrones prove just as comfy and supportive, with enough side bolstering without proving overly aggressive. As is typical of any compact car, there's generous legroom up front, and adequate legroom in the back. Cargo space is average at 14 cubic feet, with another cubic foot available up front.
But the bigger changes are evident once you're rolling.
The Polestar 2's entry-level model comes with one motor, rear-wheel drive, 299 horsepower and 361 pound-feet of torque. That's an increase of 68 horsepower, up 118 pound-feet from the 2023 Single Motor model. It delivers 320 miles of range with 19-inch wheels, 307 miles with 20-inch wheels, and starts at $51,300, including a $1,400 destination charge.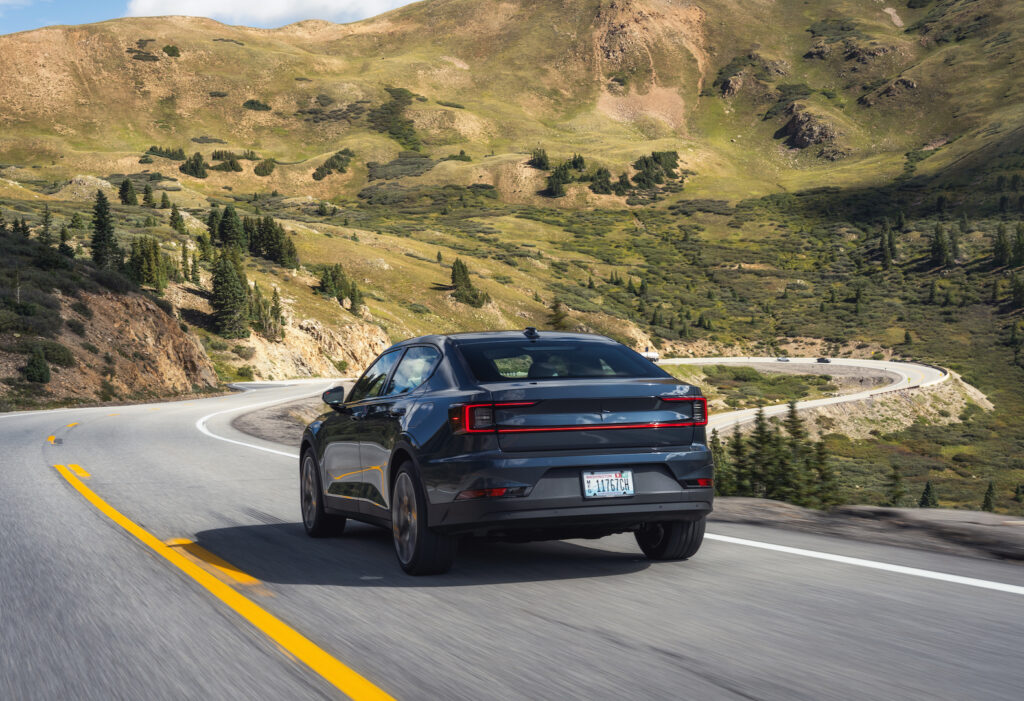 But if you live anywhere with lousy weather, you'll probably want the Dual Motor, all-wheel-drive model with 421 horsepower and 546 pound-feet of torque. As with the Single Motor model, the bigger wheels reduce its range. In this case, it's 276 miles with 19-inch wheels and 266 miles with 20-inch wheels, all at a starting price of $56,700. 
Regardless of which Polestar 2 you pick, all are rated to tow 2,000 pounds of your favorite plaything.
Dual Motor models now come with Pilot Pack as standard equipment, which adds such driver assistance aids as Adaptive Cruise Control, Emergency Stop Assist, Rear Collision Warning and Mitigation, and LED front fog lights.
But Dual-Motor models can also be fitted with the optional $5,500 Performance Pack, which increases horsepower to 455, although torque remains unchanged. But 0-60 mph times drop to 4.1 seconds from 4.3 seconds, as does range, to 247 miles. To help conserve its charge, Dual Motor models come with a front motor disconnect, and all models now have a rear-wheel-biased driveline.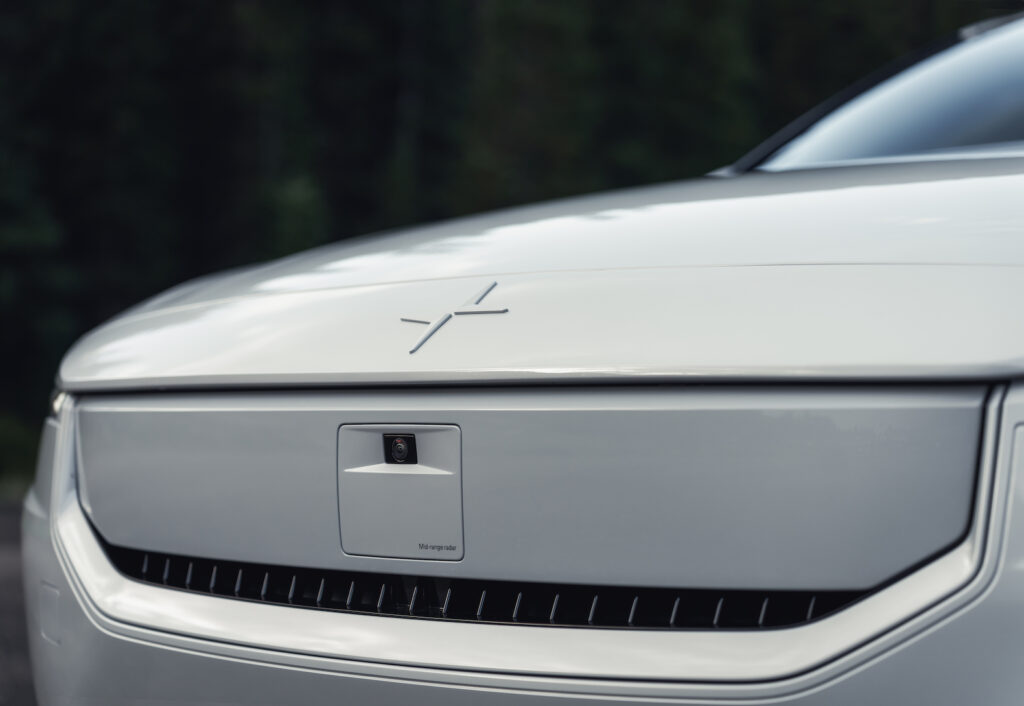 Better yet, the 2024 Polestar 2 benefits from a 20% improvement in charging speed, with a 10-80% recharge now taking about 20 minutes, according to the company.
The company says the Polestar 2 also benefits from enhanced driving dynamics, something we had the chance to experience tackling the twisting roads that wind from Denver, Colorado to Estes Park in both Single and Dual Motor models.
It's quiet, of course, and confident, as both Polestar 2 Models possess the beautiful balance typical of Polestar corporate sibling Volvo. The car's revised handling makes what had always been a decent driving experience far more compelling, with ideally-weighted precise steering and a quick ratio. The enhanced dynamics are evident when tackling the twisties, as the back end rotates beauitfully through corners while remaining completely controllable. Steering feel is impeccable. The regenerative braking is the perfect accomplice, being strong and easy to modulate, yet not coming on as abruptly as some competitors.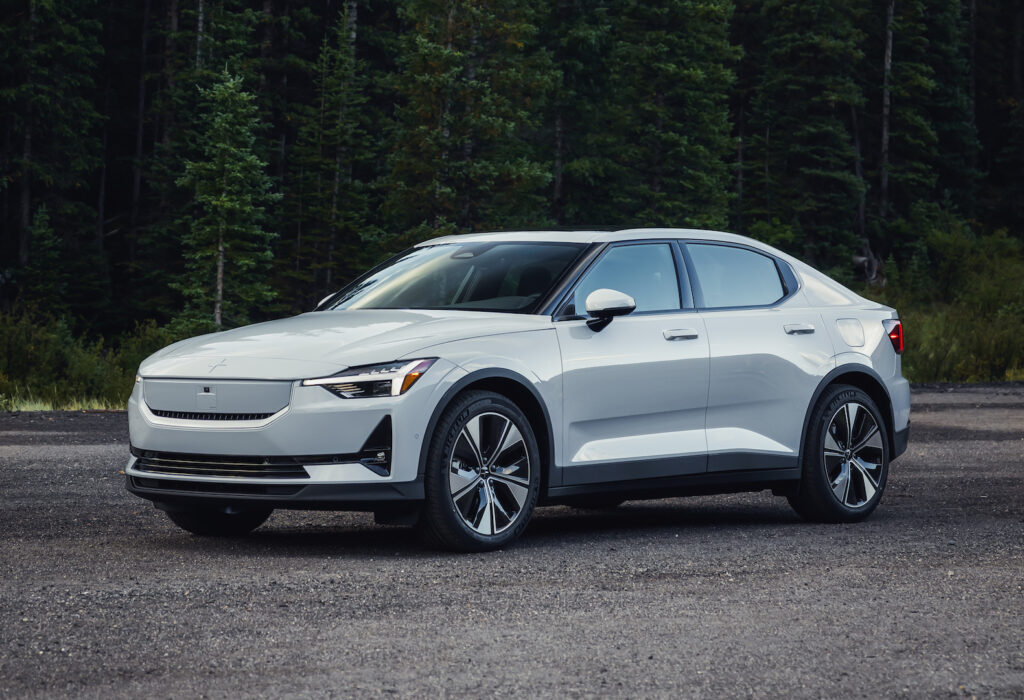 The rear-wheel drive bias makes for a far more sporting driving feel, particularly in the Single Motor model, which retains much of the Dual Motor's inherent goodness. The relocation of the single motor to the rear brings performance advantages and an improved driving feel that far outstrip its front-wheel-drive predecessor. And while the Single Motor lacks all- or front-wheel drive, a non-starter in Northern climes, its lack of ventilated seats may be a non-starter for those in Southern climes. Nevertheless, the cabin remains quiet and free of wind noise, with a hint of tire hum and a slight whine from the electric motors.
With the numerous enhancements it's received for 2024, it's clear that Polestar 2 becomes a more competitive entry in this segment, one overrun by Teslas. For those seeking a decidedly different flavor, the 2024 Polestar 2 is far more captivating choice in a compact electric luxury vehicle than its predecessors.