Tesla had a big news day on Wednesday, when it not only announced its most recent earnings, but it also unveiled the updated Model S. Tesla also chose to launch the new Model X Plaid, which packs 1,020 horsepower.
The Tesla Model X Plaid has three motors that give it that massive horsepower rating. Tesla says that it can accelerate to 60 mph in only 2.5 seconds and that it has a top speed of 163 mph. The Plaid has a driving range up to 340 miles, which is slightly down from the 360 miles you get with the Long Range version.
The Model X Plaid also features carbon-sleeved brake rotors and torque-vectoring.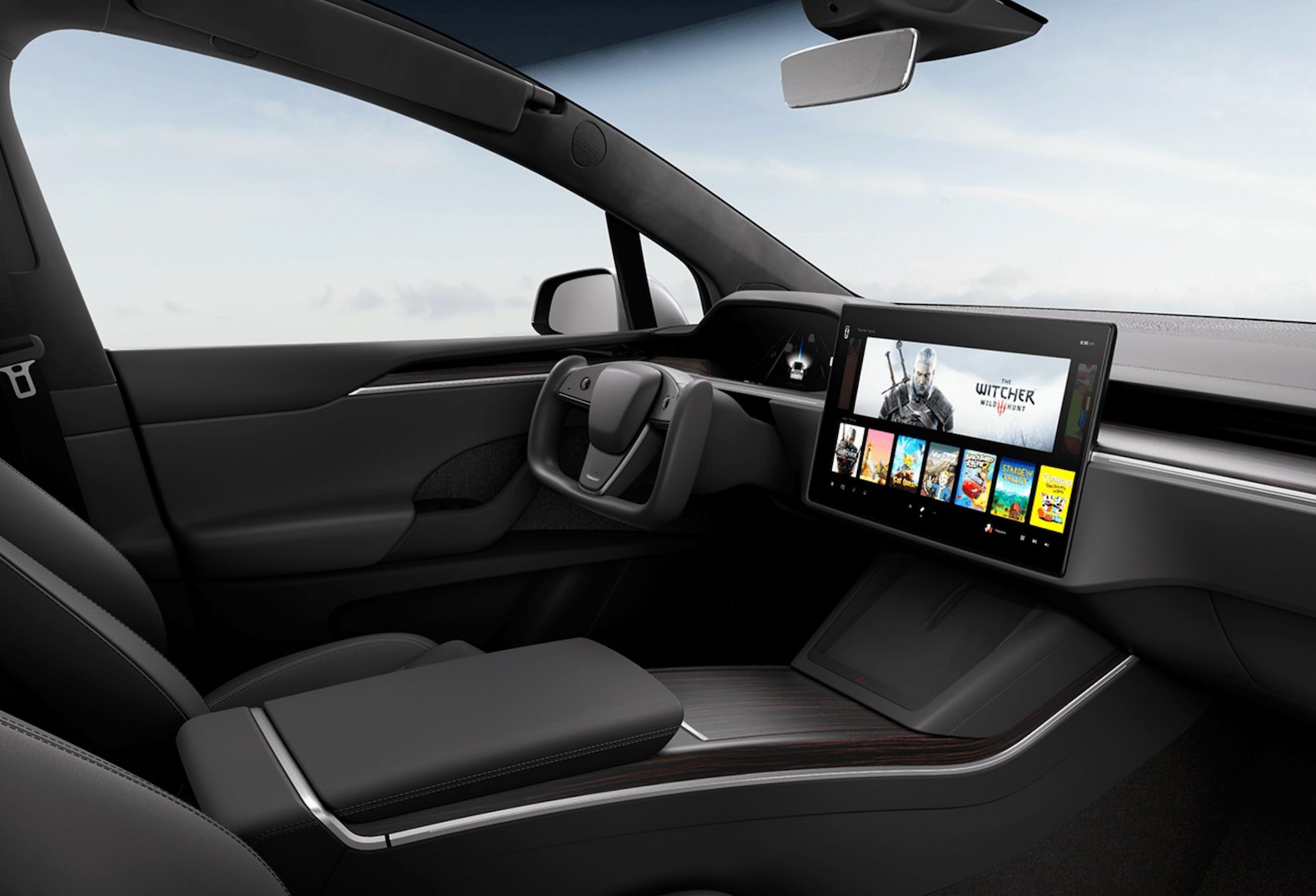 Inside the updated Model X gets the same updates as the Model S, which includes the half steering wheel and a new 17-inch horizontal touchscreen.
The Tesla Model X Plaid starts at $119,990 before any tax incentives.