Subaru has released the name and first teaser photos of its new electric SUV, which will be called the Solterra. The Subaru Solterra EV has been developed with Toyota.
Subaru says that the name Solterra was created using the Latin words for "Sun" and "Earth" to "represent Subaru's commitment to deliver traditional SUV capabilities in an environmentally responsible package."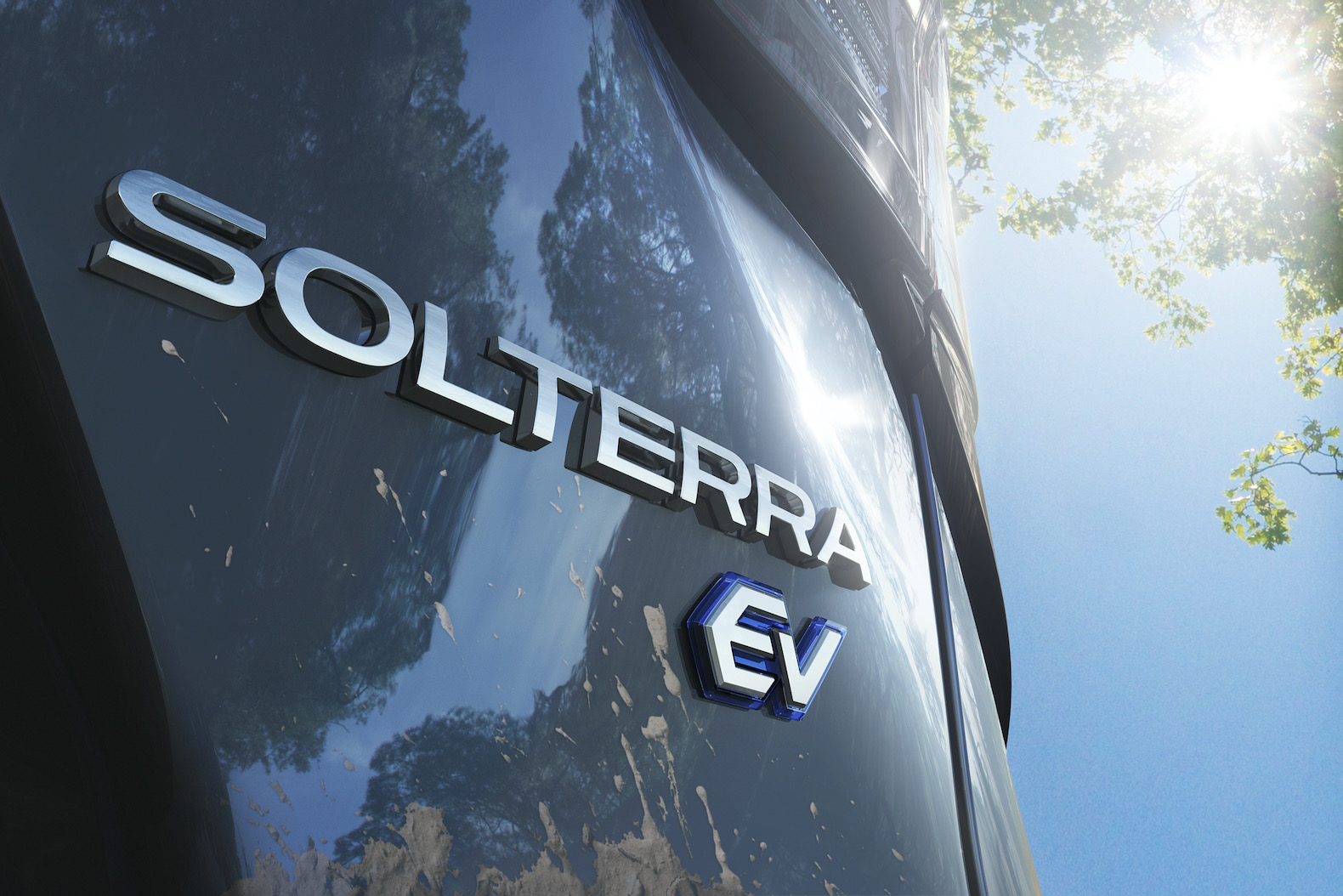 The Solterrra is based on a new all-electric platform called the e-Subaru global platform. Subaru says that it will be just as capable as the rest of its SUVs with "all-wheel drive capability and superior driving dynamics."
The teaser doen't reveal too much, but we can see that it will have a shape that's similar to the Toyota version, which will be called the bZ4X.
The Subaru Solterra will arrive in the summer of 2022, most likely as a 2023 model. We expect to see the electric SUV debut before the end of 2021.