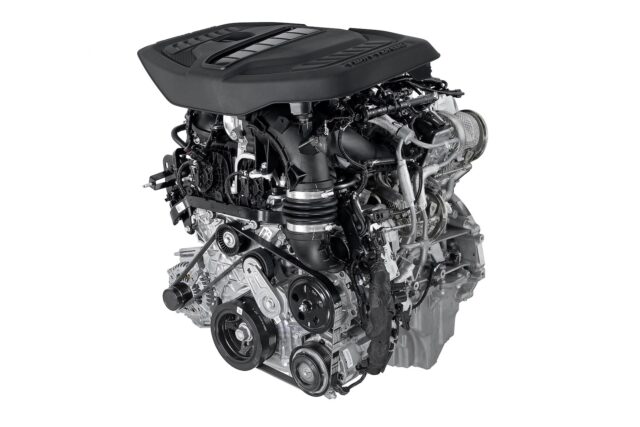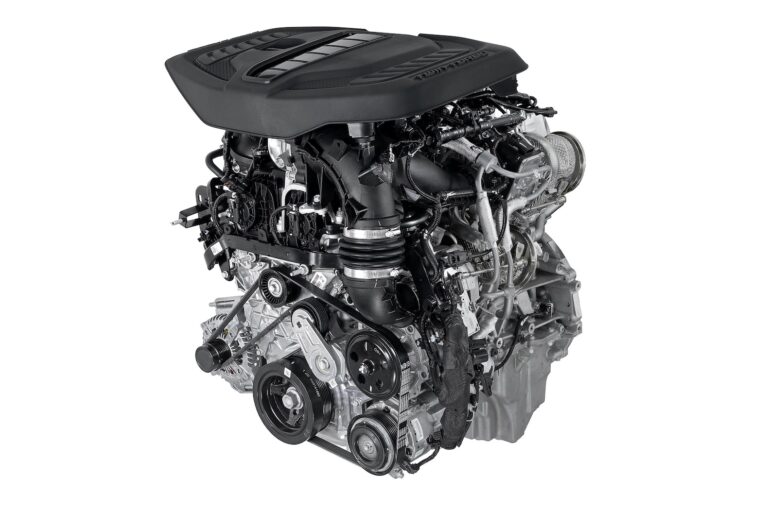 Stellantis has unveiled a new engine, called the Hurricane. It's a twin-turbocharged 3.0-liter inline-6 engine that is as powerful as a larger V8, but with better fuel economy and fewer emissions.
Stellantis has created two versions of the new six-cylinder engine. The Standard Output version is optimized for fuel economy, but still generates a healthy 400 horsepower and 450 pound-feet of torque. The High Output version is geared for better performance and generates 500 hp and 475 lb-ft.
Both versions have a nice torque curve, which sees 90% of the torque available from 2,350 rpm.
Stellantis says that the first models to get the new engine will arrive later this year, but it hasn't confirmed which ones. The engine has also been designed to work with its future models that are based on the new STLA Large and STLA Frame platforms. This means that the engine could replace the current 5.7-liter Hemi V8 that powers the Ram 1500 and Jeep Grand Wagoneer.