Rolls-Royce is showing that its Black Badge models can have a little fun with the debut of the Neon Nights series. The bright Neon Nights models are actually pretty cool and they will be uber exclusive, since only four versions of each car will be sold around the world and the US only gets one of each.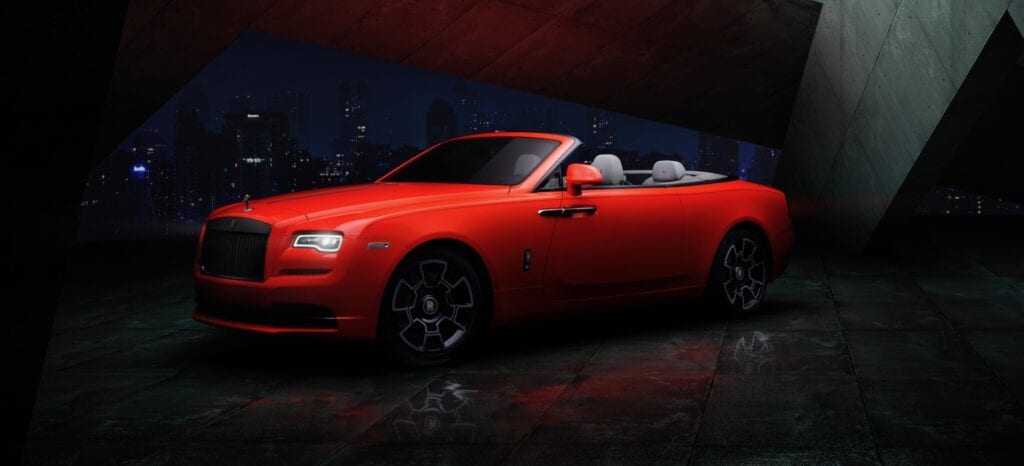 The Wraith, Dawn and Cullinan Black Badge models get the bright paint colors that literally look like they glow in the dark. The Cullinan is painted in Mirabeau Blue, which is inspired by the wings of an exotic butterfly, the Rhetus periander, which is found in Central and South America.  Inside there's Arctic White leather with Lime Rock Green accents.
The Wraith is painted in Lime Rock Green, which is inspired by the Australian green tree frog, and the interior gets Scivaro Grey leather with Lime Rock Green accents.
Lastly the Dawn is painted in Eagle Rock Red, which mimics the flowers of 'Ōhi'a lehua, an evergreen tree native to Hawaii. Its interior gets Selby Grey leather with Koi Red stitching and piping details.
"Neon Nights is a vibrant trilogy of Rolls-Royce Black Badges, whose inspiration come from nature. The newly developed Bespoke paint is applied to the Black Badge variants of Wraith, Dawn and Cullinan – the darker and edgier 'enfants terribles' of the Rolls-Royce family.  Taking cues from the natural world, including an Australian green tree frog, a Hawaiian tree flower and an exotic butterfly, these limited hues show Black Badge bolder in colour, appealing to patrons around the world who really do dare to be different," stated Sami Coultas, Bespoke Designer Colour & Trim, Rolls-Royce Motor Cars