Porsche hasn't unveiled the Taycan electric car yet, but in the meantime Porsche is out to show how capable it is. Porsche recently took a pre-series Taycan to the Nürburgring-Nordschleife where it set a new record on the Green Hell track by completing it in seven minutes and 42 seconds.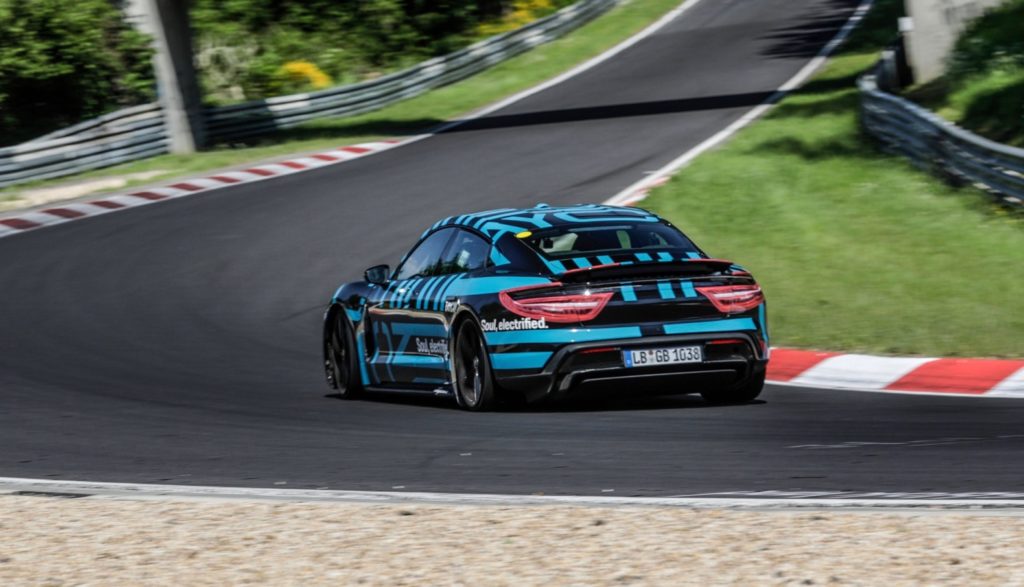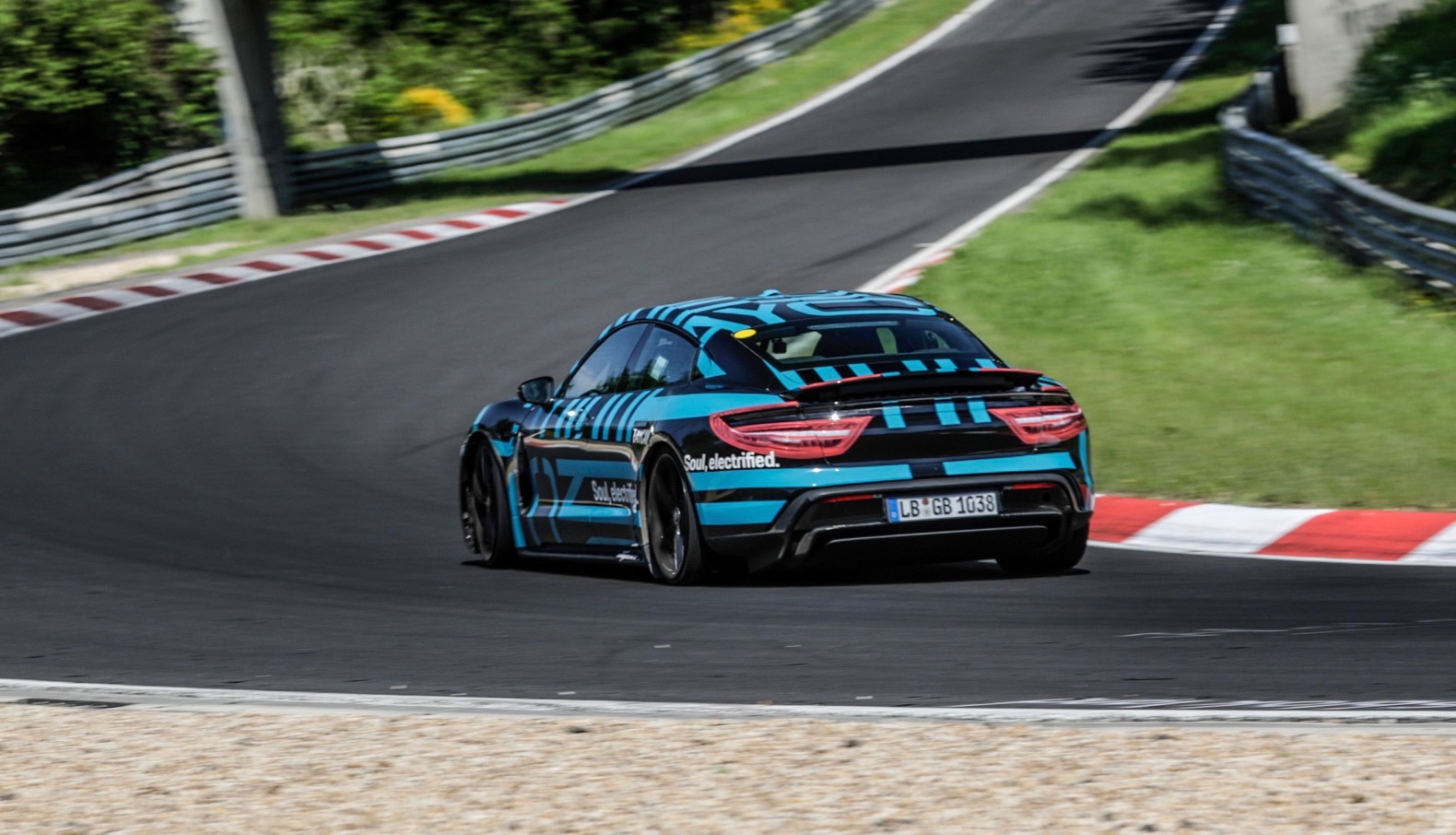 Porsche test driver, Lars Ken was being the wheel. "The Taycan is also suitable for race tracks and it convincingly proved that here on the world's most challenging circuit," Kern stated. "Again and again, I am impressed at how stable the all-electric sports car handles in high-speed sections, such as Kesselchen, and how neutrally it accelerates from tight sections, such as Adenauer Forst."
The pre-series Taycan that was used driven during the record attempt was the range-topping version with dual electric motors that generate more than 600 horsepower.
The 2020 Porsche Taycan will debut next month at the Frankfurt Motor Show.