Porsche has unveiled a new version of the 718 Cayman, called the Cayman GT4 RS. As its name suggests, the GT4 RS amps up the performance even higher than the current GT4.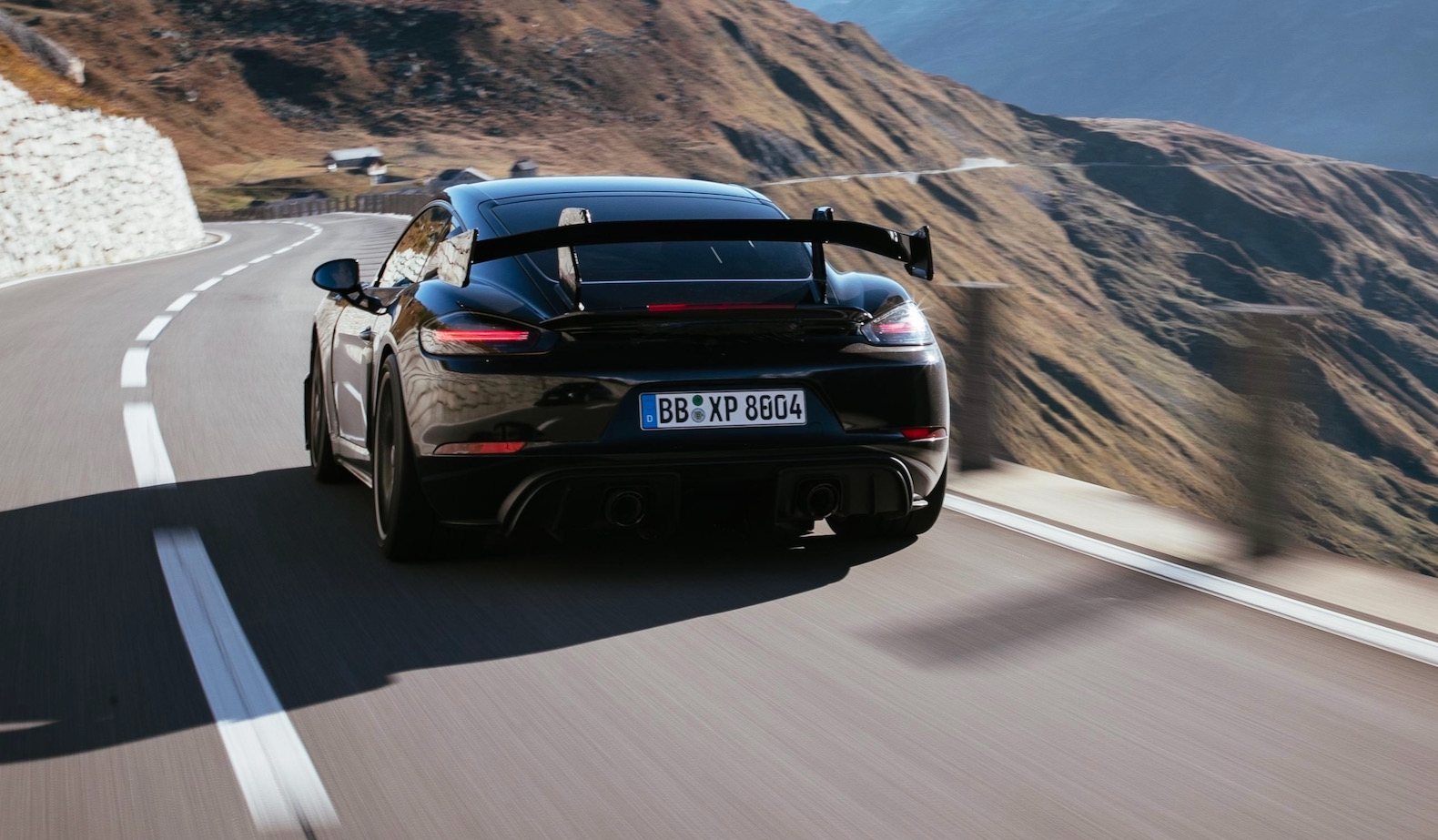 Porsche isn't ready to tell us how much extra power the track focused GT4 RS has, but it did reveal that it completed a Nürburgring lap time of 7:09.3, which is 23.6 seconds quicker than the current GT4. It's expected that the Cayman GT4 RS will get a modified version of the naturally aspirated 4.0-liter flat-six engine that powers the Cayman GT4.
The Cayman GT4 RS stands out with its aerodynamic additions, like a bigger front splitter and large rear wing. Inside we see that the version shown here has paddle shifters, which means that it features the PDK double-clutch transmission. We hope that a manual transmission is also offered.
"The 718 Cayman GT4 RS is an uncompromising driving machine. It feels as nimble as a go-kart on mountain roads, yet is impressively stable and well-balanced on the racetrack. Otherwise, such a lap time wouldn't even be possible," says Jörg Bergmeister, Porsche brand ambassador and development driver ."