Porsche recently unveiled the 2020 Cayenne Coupe, which will initially be available in three versions: base, S and Turbo versions. But in typical Porsche fashion we can expect several other versions of the new Cayenne Coupe and now Porsche has also confirmed a hybrid version will debut this year as well.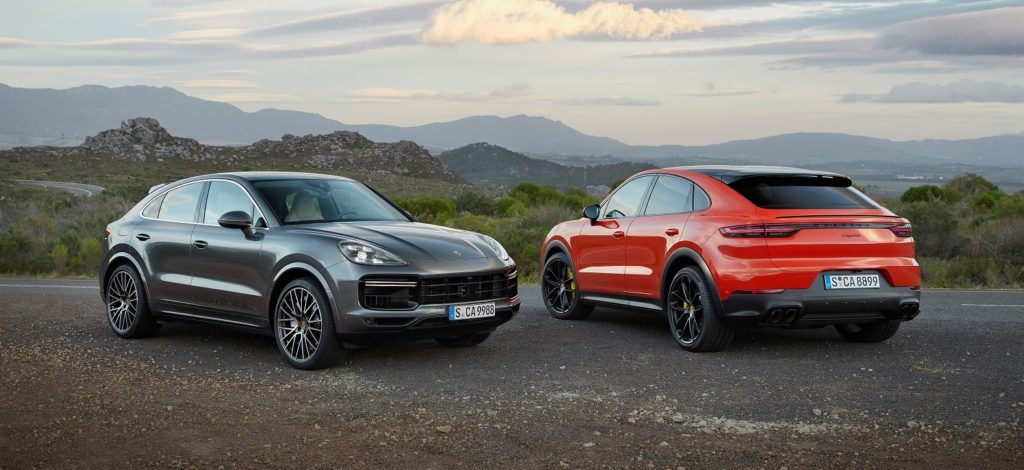 Porsche revealed the news about the Cayenne Coupe Hybrid to Motor1, "We will extend the engine lineup step by step," a Porsche executive stated at a media event for the Cayenne Coupe. "This year, you can expect a hybrid engine version." The Cayenne Coupe Hybrid will likely get the same hybrid powertrain as the Cayenne E-Hybrid, which generates 455 hp and 516 lb-ft. of torque.
For buyers that want even more power, there's a chance that a second Turbo S E-Hybrid model is in the works. The V8 hybrid powertrain, which would be borrowed from the Panamera Turbo S E-Hybrid generates a nice 680 hp and 626 lb-ft.