Polestar and ChargePoint, a popular EV charging network, have teamed up to improve the charging experience for the Polestar 2. The. new partnership aims to improve the overall ownership experience for drivers of electric vehicles, plus the two companies have also collaborated together for a new embedded charging app for the Polestar 2.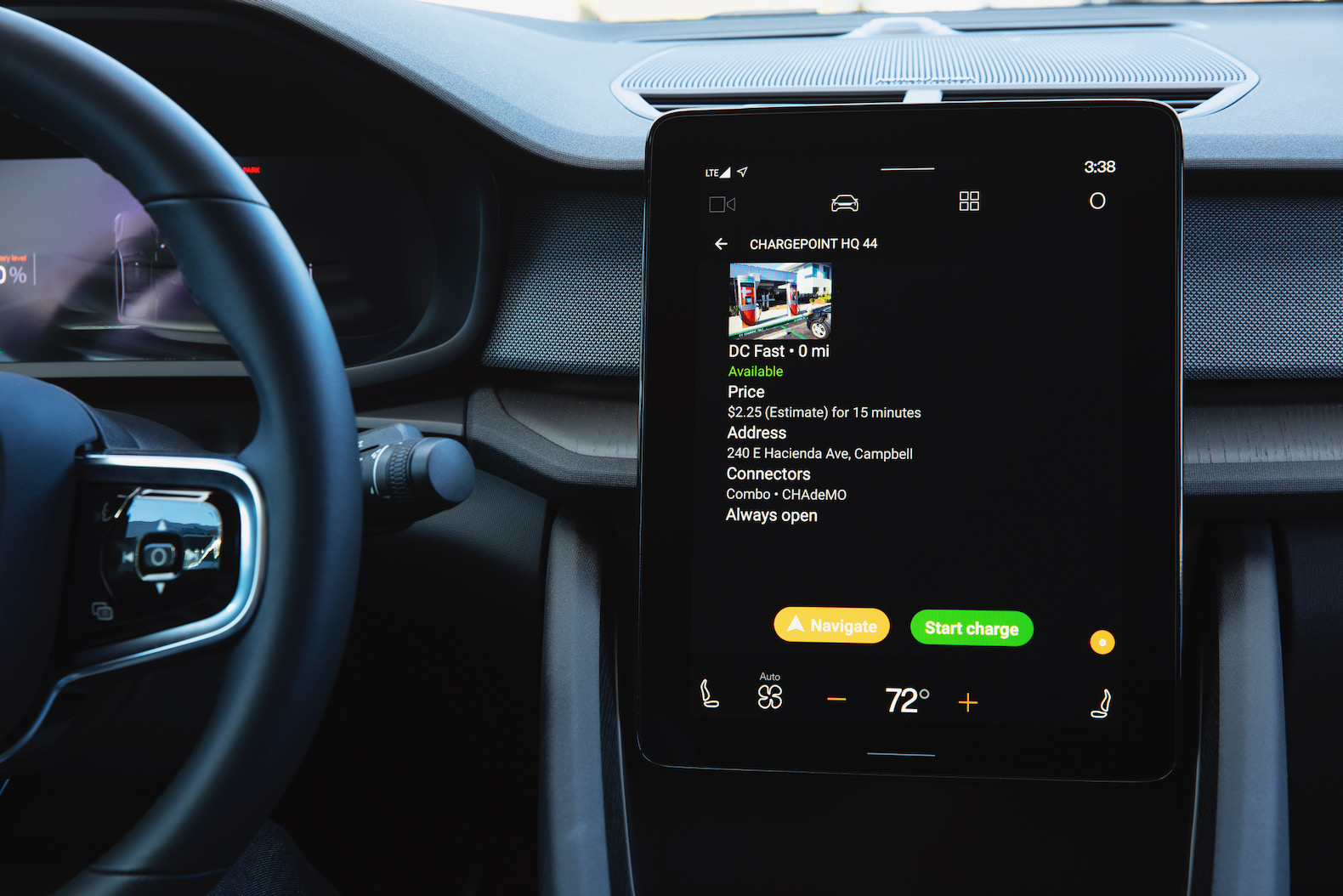 The new ChargePoint app is available this week in Google Play and accessed via Google's Android Automotive Infotainment System in the Polestar 2. This means that drivers won't need to use a smartphone to use the app. The app helps drivers find available stations, start a charging session from the vehicle and pay if required, all via the center screen in the Polestar 2.
The partnership gives Polestar drivers access to most of most of ChargePoint's more than 100,000 chargers.
Not only does our partnership with Polestar provide drivers easy access to thousands of level 2 and DC fast places to charge across North America, the in-vehicle integration of the ChargePoint app brings our comprehensive charging ecosystem seamlessly into the in-vehicle experience," said Bill Loewenthal, Senior Vice President, Product, ChargePoint.
Polestar 2 buyers can also buy ChargePoint's Home Flex Level 2 in-home charger when they order their EV.