Jeep has released sketches of two new concepts that it plans to reveal at the annual Easter Jeep Safari later this month. Jeep has already confirmed that one of the concepts will be a fully electric Wrangler and now we probably know its name, "Magneto".
Jeep has released a teaser of the Wrangler Magneto but from this teaser it's hard to tell if it's actually the electric Wrangler. We also see a large hood scoop, so there's a chance that the Wrangler Magneto concept is something more over the top.
"Design sketches give an early glimpse of the distinct and powerful performance concept vehicles that are set to debut at this year's annual Jeep enthusiast event in Moab."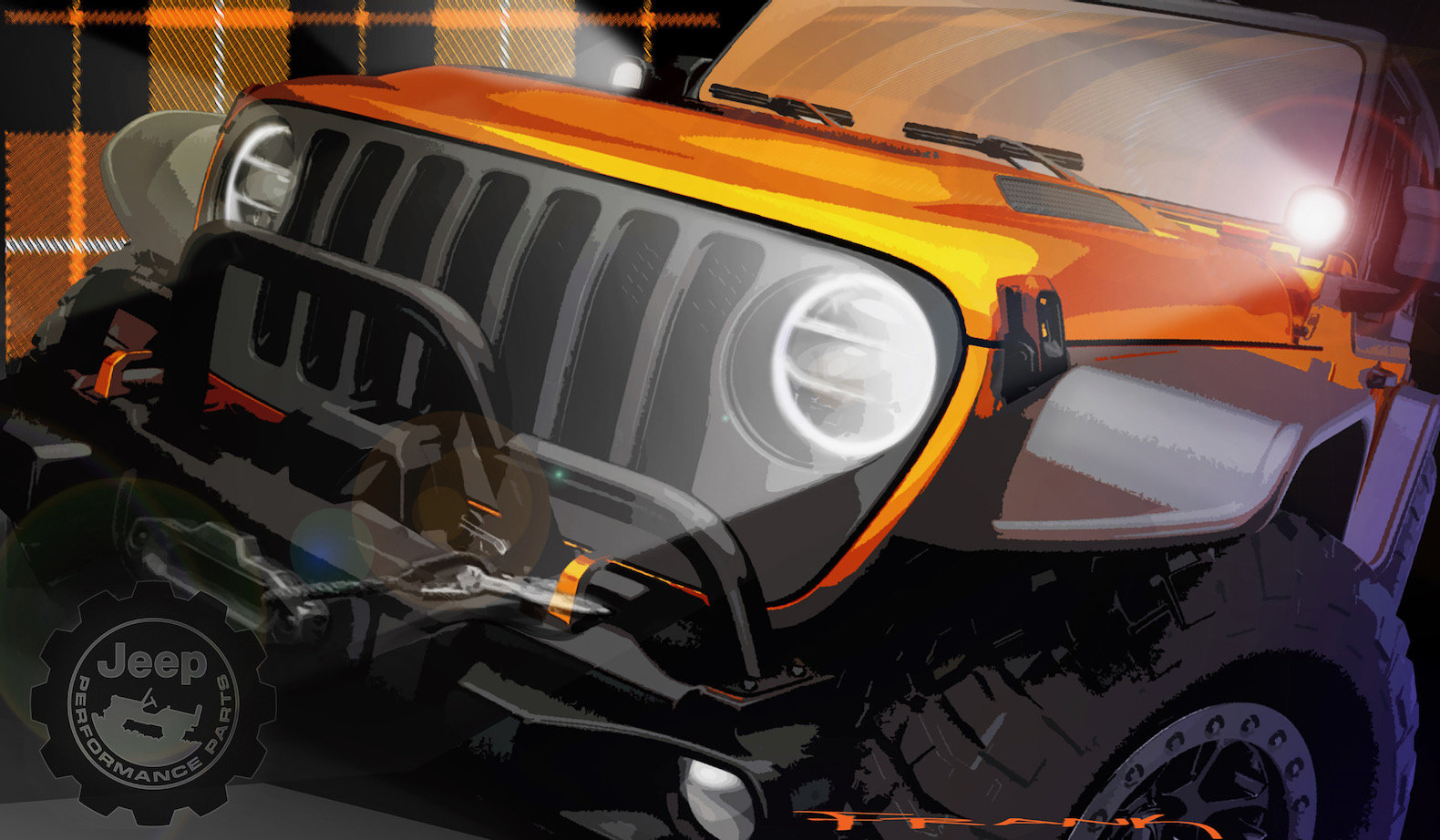 The second concept doesn't have a name yet, but the orange Wrangler concept features beadlock wheels, a bigger bumper with a winch and large fender flares.
The Easter Jeep Safari runs from March 27 to April 4.