Hyundai has released some new photos of the 2022 Kona N, which are still labeled as teaser photos, but the good news is that they aren't hiding much.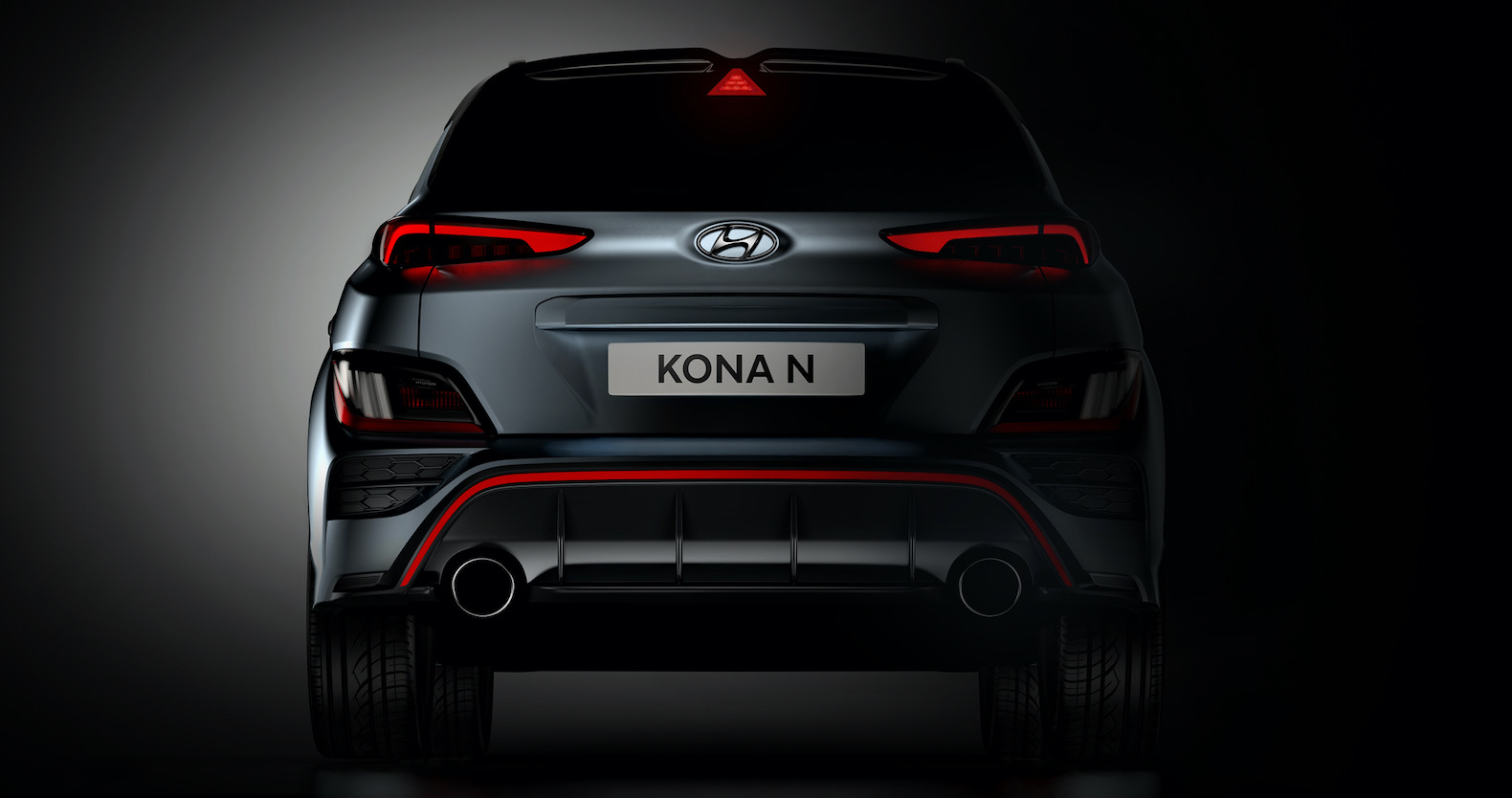 The 2022 Hyundai Kona N will be the sportiest version of the updated Kona, with an exterior that is similar to the N Line version. That means that the Kona N gets the same aggressive grille and LED headlights. The rear is also similar with a big rear wing, big exhaust tips and a unique triangular LED brake light.
Hyundai still hasn't announced how much horsepower the Kona N will have, but it will be powered by the same turbocharged 2.0-liter four-cylinder as the Veloster N. In the Veloster N the four-cylinder generates 275 horsepower and 260 pound-feet of torque. Hyundai hasn't announced if the Kona N will have front- or all-wheel drive. We also don't know if it will be available with a six-speed manual or just an eight-speed dual-clutch automatic transmission.