The Polestar 2 is slated to arrive this summer. If you want an electric car, but also don't want to have to make any performance compromises, Polestar has announced the availability of a new Performance Pack for the Polestar 2.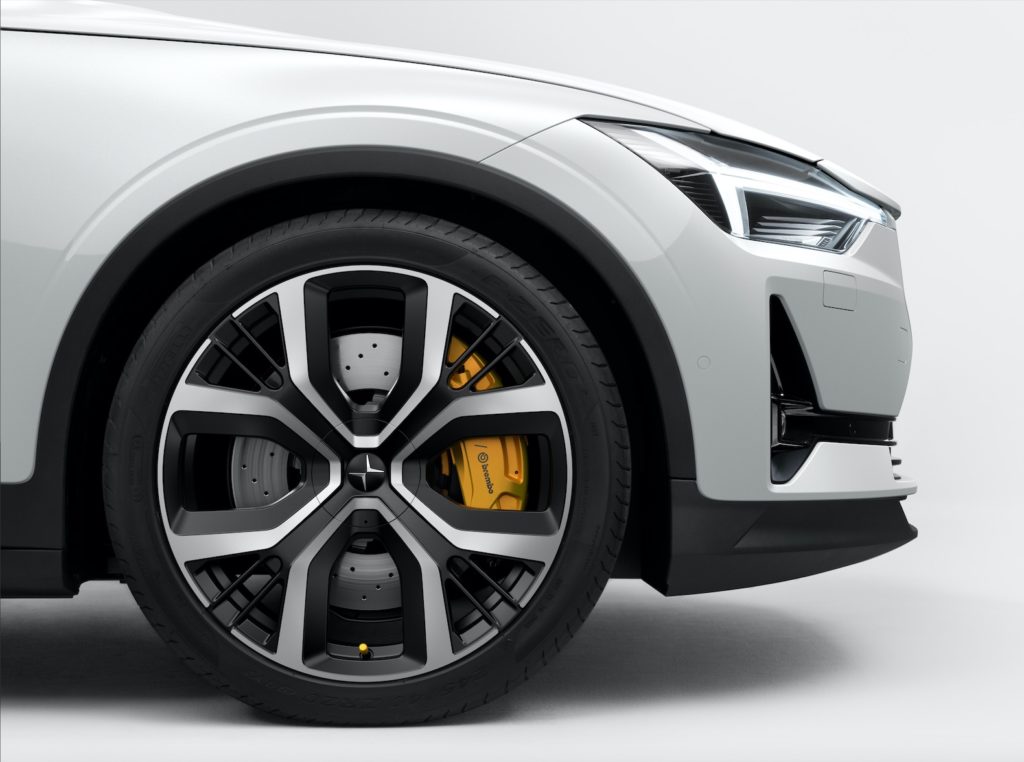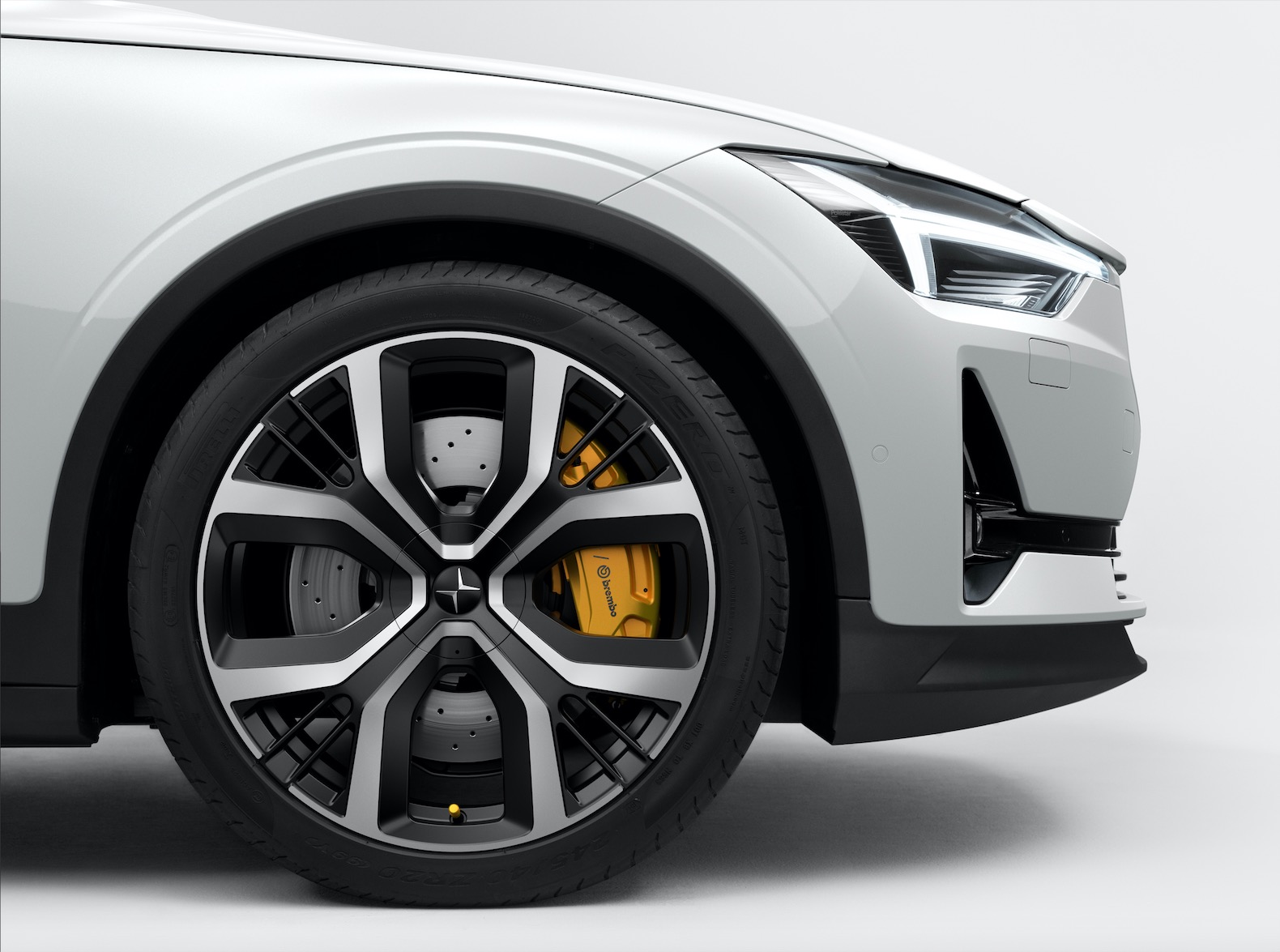 The Performance Pack lists for $5,000 and adds a bespoke Brembo braking system with adjustable Öhlins suspension dampers, lightweight forged 20-inch alloy wheels and gold-accented brake calipers, valve stem caps and seat belts.
The Brembo four-piston front brake calipers were designed by both Polestar and Brembo. Polestar says that the braking system uses a low drag arrangement to keep the pads from dragging on the brake disc to reduce rolling resistance and noise.
The Polestar 2 comes standard with an Öhlins suspension, but the Performance Pack adds dual flow valve dampers (DFV) to give the suspension a better response regardless of the road conditions. The dampers help the suspension find the perfect balance between comfort and sport. The damping system on the Polestar 2 equipped with the Performance Pack is manually adjustable through 22 unique settings.
Lastly the unique alloy wheels are 3.3 pounds lighter than the optional 20-inch wheels.
The Polestar 2 starts at $59,900 and it has a 275-mile driving range.