Nissan is getting ready to reveal its next EV, the 2021 Ariya electric crossover, which is going to debut in July.
Nissan previewed the Ariya with a concept version at the 2019 Tokyo Motor Show and from what we can see in this dark teaser image, the production version won't be drastically different.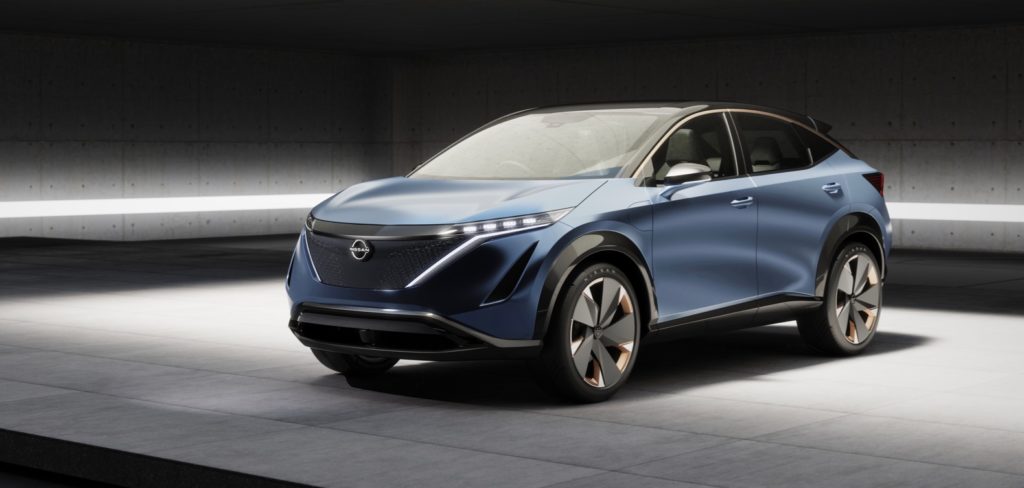 "The Ariya Concept answered the call with its rethinking of the crossover segment from the ground up, including striking design features, interior amenities and space and sports-car-like performance."
We can't see it here, but Nissan says that the Ariya's face will have a "stunning shield" to house some of the electric crossover's tech features, like the ProPilot driver assistance system.
Nissan hasn't announced the actual date in July that the Nissan Ariya will debut, so stay tuned. In the meantime here are some leaked photos of the 2021 Ariya.