Mini is getting ready to unveil the next-generation Mini Countryman, which will arrive with a fully electric powertrain. The new Countryman will also be the first Mini built entirely in Germany, since it will be built at BMW's plant in Leipzig.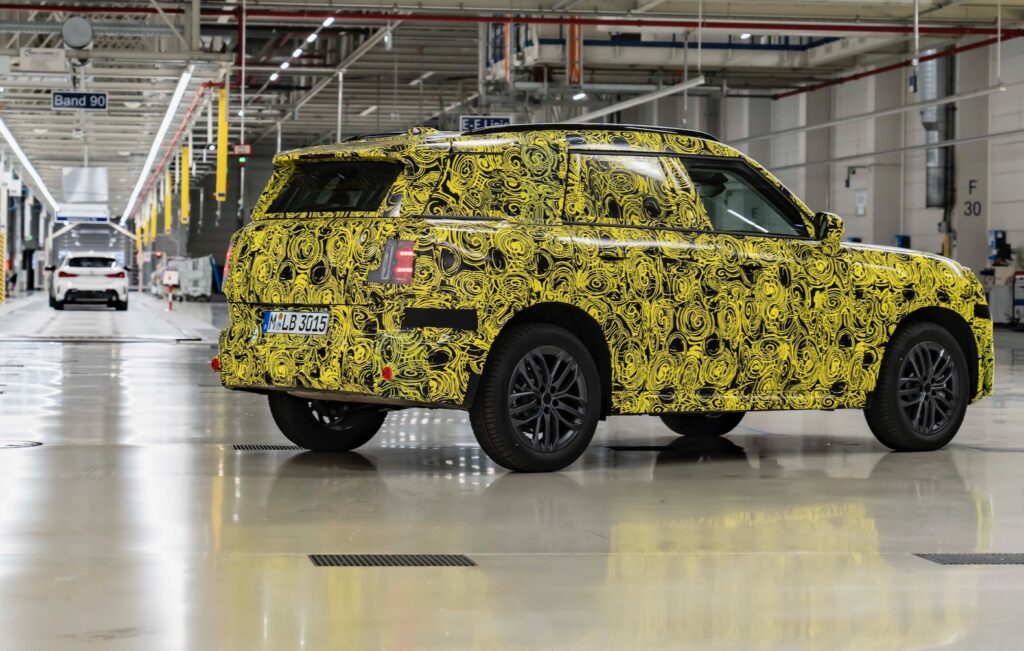 "We are delighted to be able to hand over the first Mini "Made in Germany" to our customers in a CO2-neutral manner thanks to the plant's sustainable energy supply. In this way, the new all-electric Mini Countryman demonstrates what the brand stands for: electrified go-kart feeling and a strong focus on a minimal environmental footprint," says Stefanie Wurst, Head of Mini.
Production of the new Mini Countryman will kick off by the end of the year, so we should see it debut soon. In the meantime, Mini has released a batch of teaser photos of the new Countryman, which you see here wrapped in camouflage.