In addition to the CT4-V Blackwing, Cadillac is also gearing up to introduce the hotter CT5-V Blackwing later this year. Although both models will use the Blackwing name, we have to quickly point out that neither sedan will be getting the 550-hp twin-turbo 4.2-liter Blackwing V8.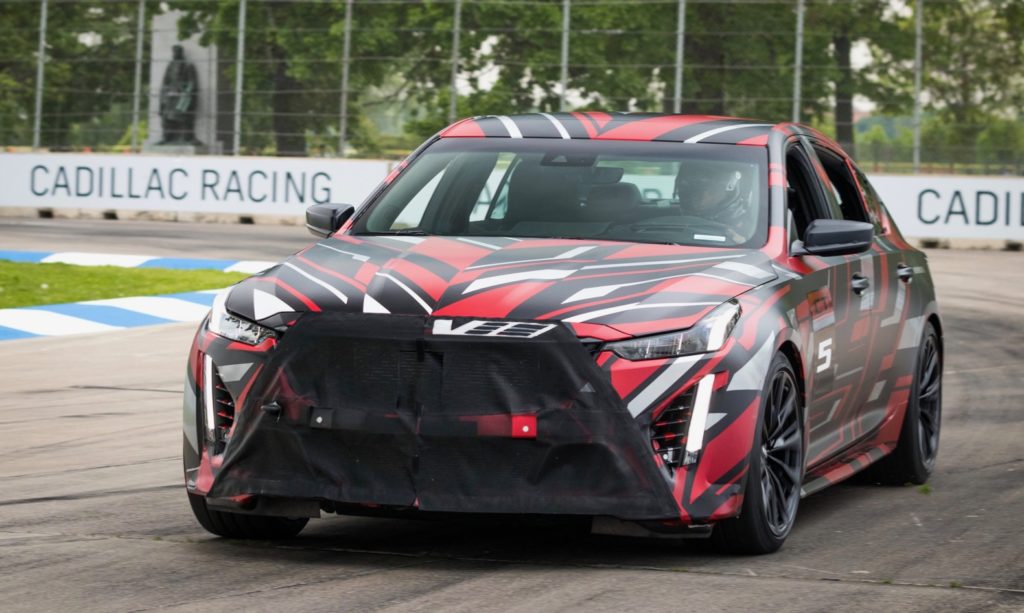 Instead the CT4-V Blackwing will be powered by a twin-turbocharged V6 and the CT5-V Blackwing is expected to be powered by the same 6.2-liter supercharged V8 as the CTS-V.
We can expect a few upgrades to the V8, so the CT5-V Blackwing may have around 650 horsepower, which is up from 640. The V8 will also be available with a six-speed manual transmission or a 10-speed automatic.
If you're worried that the CT5-V Blackwing and CT4-V Blackwing won't be as capable as their predecessors, Cadillac says that, "earlier this year, at Virginia International Raceway, each car set lap times seconds faster than the legendary ATS-V and CTS-V."