Mercedes-Benz is going after the Tesla Model S with its upcoming flagship electric sedan called the EQS. The Mercedes-Benz EQS was teased last fall with the debut of the Mercedes-Benz Vision EQS and now Mercedes has announced that it will have a driving range over 435 miles (700 kilometers) on Europe's WLTP cycle.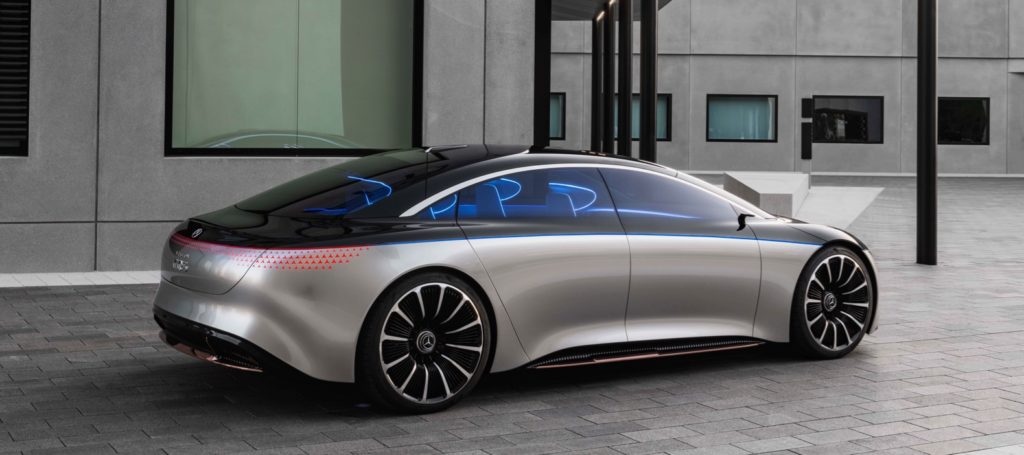 Based on those estimates, the EQS will have a longer driving range than the Tesla Model S Long Range in Europe, which can drive up to 379 miles (610 km). You'll notice that those specs are a bit lower than the US-spec Model S, which has an EPA-rated range of 402 miles. We'll have to wait and see what the EPA estimate is for the EQS, but it will be close to the Model S.
The Mercedes Vision EQS concept was powered by two electric motors with a combined 469 horsepower and 560 pound-feet of torque. The concept can also accelerate from 0-62 mph in 4.5 seconds. The production version will likely have similar performance specs.
We don't know yet when the EQS will debut, but it's expected to go on sale in 2021.