Mercedes is adding a new entry-level version to the new SL-Class lineup with the debut of the Mercedes-AGM SL43. The big news here is that the SL43 is powered by a turbocharged four-cylinder, instead of the twin-turbocharged V8.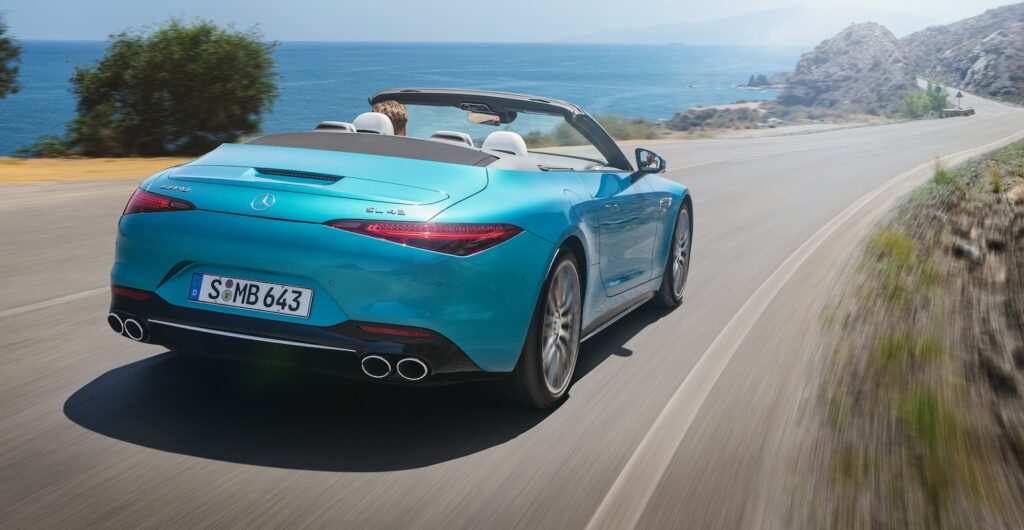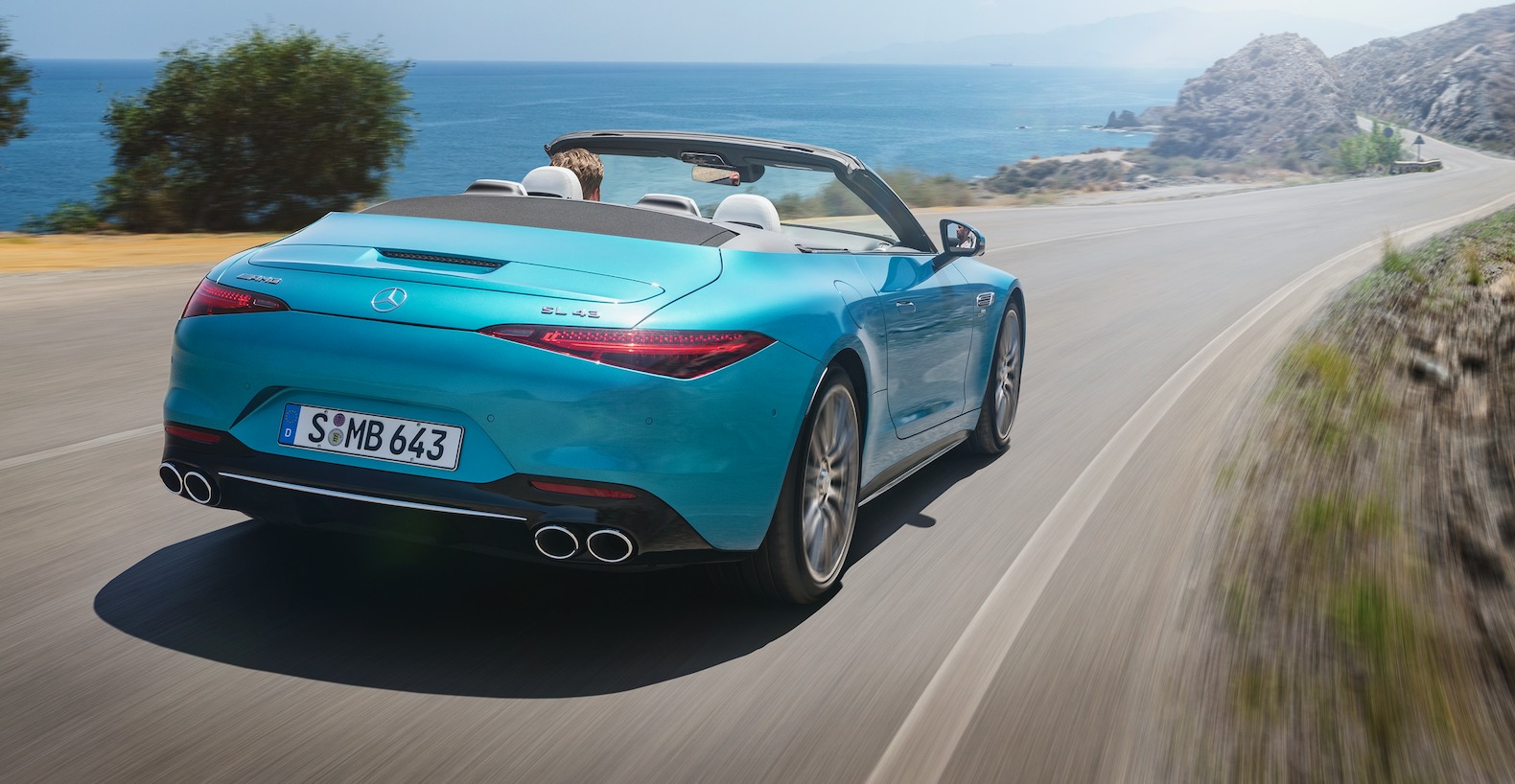 The SL43 is powered by a turbocharged 2.0-liter four-cylinder with a single electric exhaust gas turbocharger. The engine is also mated to a 480-volt mild-hybrid system. In total the SL43 packs 381 horsepower and 354 pound-feet of torque. The starter-generator system adds an extra 14 hp for short periods. The four-cylinder is mated to a nine-speed transmission.
Mercedes says that the SL43 can accelerate from 0-62 mph in 4.9 seconds and has a top speed of 171 mph. Thanks to the lighter engine, the SL43 will also perform better on the those back country roads.
The SL43 stands out from the rest of the lineup with some small tweaks to the front and rear fascias. At the rear the square exhaust tips have been swapped out for oval units.