Hyundai has released two teaser photos of the refreshed 2023 Palisade, which is going to debut next week at the New York Auto Show.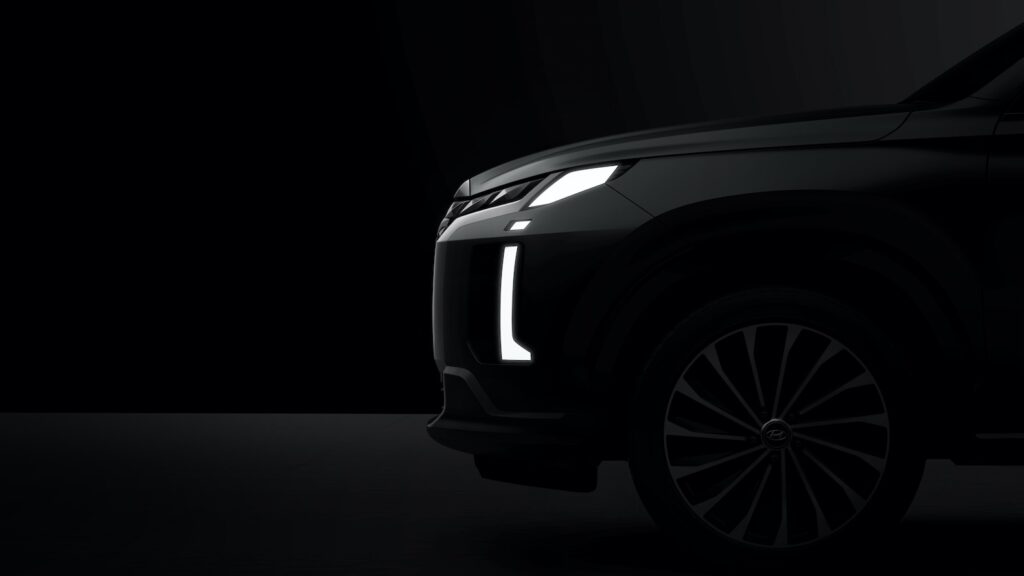 The two teasers only reveal the updates to the front of the Palisade, but we can see that it will be getting a new wider and squared off grille and updated lighting. According to Hyundai, "The new forward lighting signature features vertically-connected LED composite lights that frame the grille creating a sharp-edged, technical appeal."
We can also see that the 2023 Palisade is getting new multi-spoke alloy wheels.
Stay tuned for all the details on April 13.