Maserati has unveiled the 2021 Maserati Ghibli Hybrid, its first electrified vehicle. But this is just the start of the Maserati's electrified future, since it plans to eventually offer electrified versions of all of its models.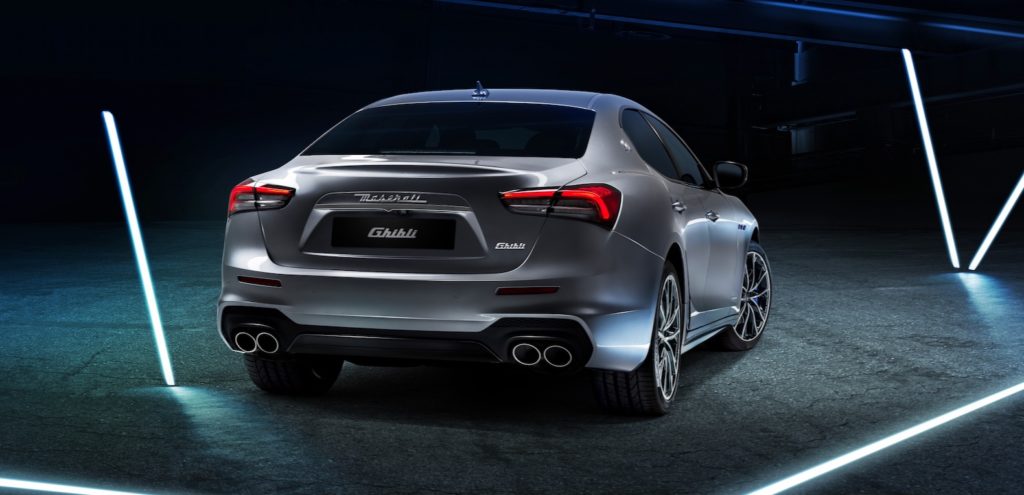 The 2021 Maserati Ghibli Hybrid is powered by a mild-hybrid powertrain that combines a 2.0-liter turbocharged four-cylinder engine with a 48-volt alternator and an additional electric supercharger. The powertrain generates a combined 330 horsepower and 332 pound-feet of torque.
That's enough power to accelerate the Ghibli Hybrid from 0-62 mph in 5.7 seconds on its way to a top speed of 158 mph.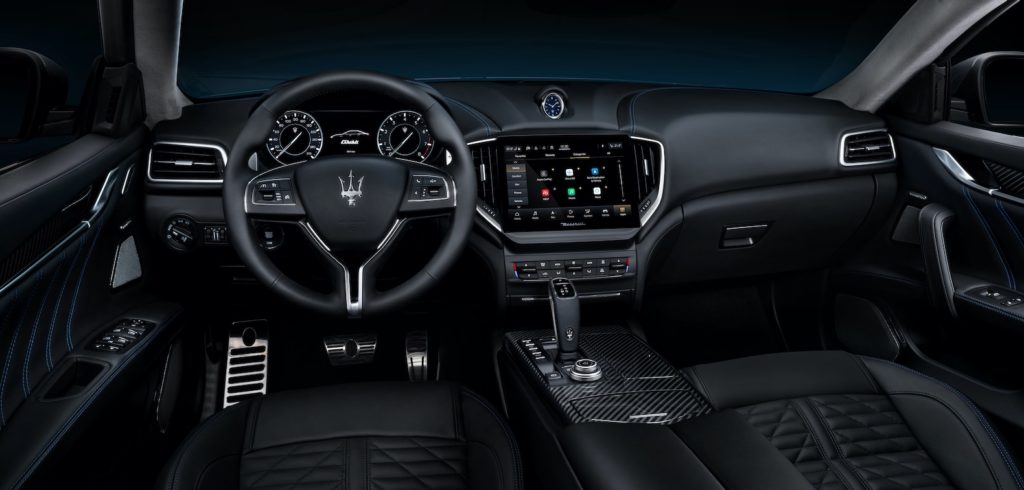 The Ghibli Hybrid stands out from the rest of the Ghibli lineup with several blue design elements on the side vents and brake calipers. The entire 2021 Ghibli lineup also gets a new grille and updated taillights.
Inside there's a new 10.1-inch infotainment system and a new digital instrument panel.
Maserati hasn't announced the pricing for the Maserati Hybrid, but the bad news is that it will not be sold in the United States.
Next year we'll get to see Maserati's first fully-electric models, the new GranTurismo and GranCabrio. We're also excited to see the MC20 supercar debut in September.