Audi is saying goodbye to the base R8 V10 in the United States after the 2020 model year, but luckily the R8 V10 Performance will be offered for 2021. To celebrate the end of the base R8 V10, Audi has unveiled the R8 V10 Limited Edition.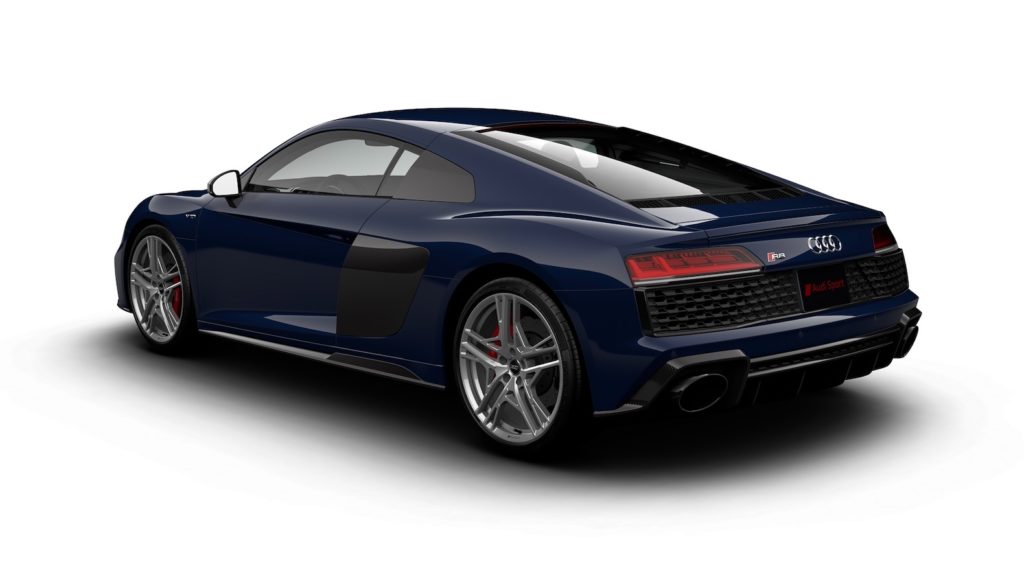 Audi only plans to build just 30 R8 V10 Limited Edition models, which will be available in either the coupe or Spyder (convertible) body style. Buyers will be able to choose from three colors: Mugello Blue, Avus Silver, or Sonoma Green. The exterior features some carbon fiber bits, like the side blades and the brake calipers are painted in red. The R8 V10 Limited Edition also gets 20-inch silver milled wheels, a carbon fiber sway bar and a sport exhaust system.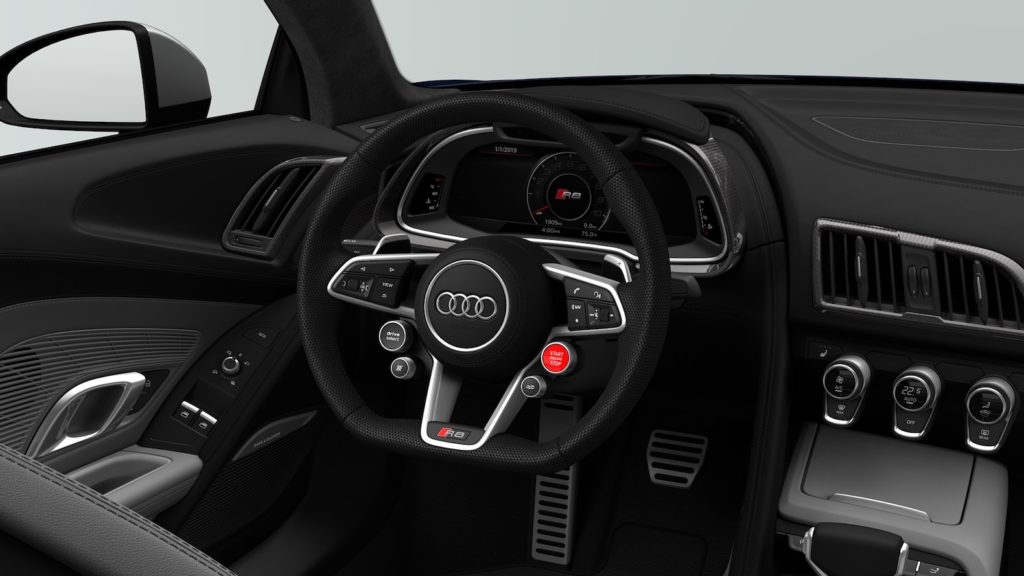 Inside carbon fiber accents have been added to the virtual cockpit and air vents. There's also a diamond stitched Alcantara headliner.
The R8 V10 Limited Edition is powered by a 5.2-liter V10 with 562 horsepower and 406 pound-feet of torque. The coupe reaches 60 mph in 3.4 seconds and has a top track speed of 201 mph, while the Spyder takes 3.5 seconds to reach 60 mph and a has top speed of 200 mph.
The 2020 Audi R8 V10 Limited Edition coupe is priced at $188,950, while the Spyder starts at $198,850, which includes the destination fees and a gas guzzler tax.