Lucid has already announced that its second model will be an electric SUV, called the Gravity. Last fall Lucid released a teaser of the Gravity SUV, but now we have a better look at it thanks to some patent drawings that have leaked online.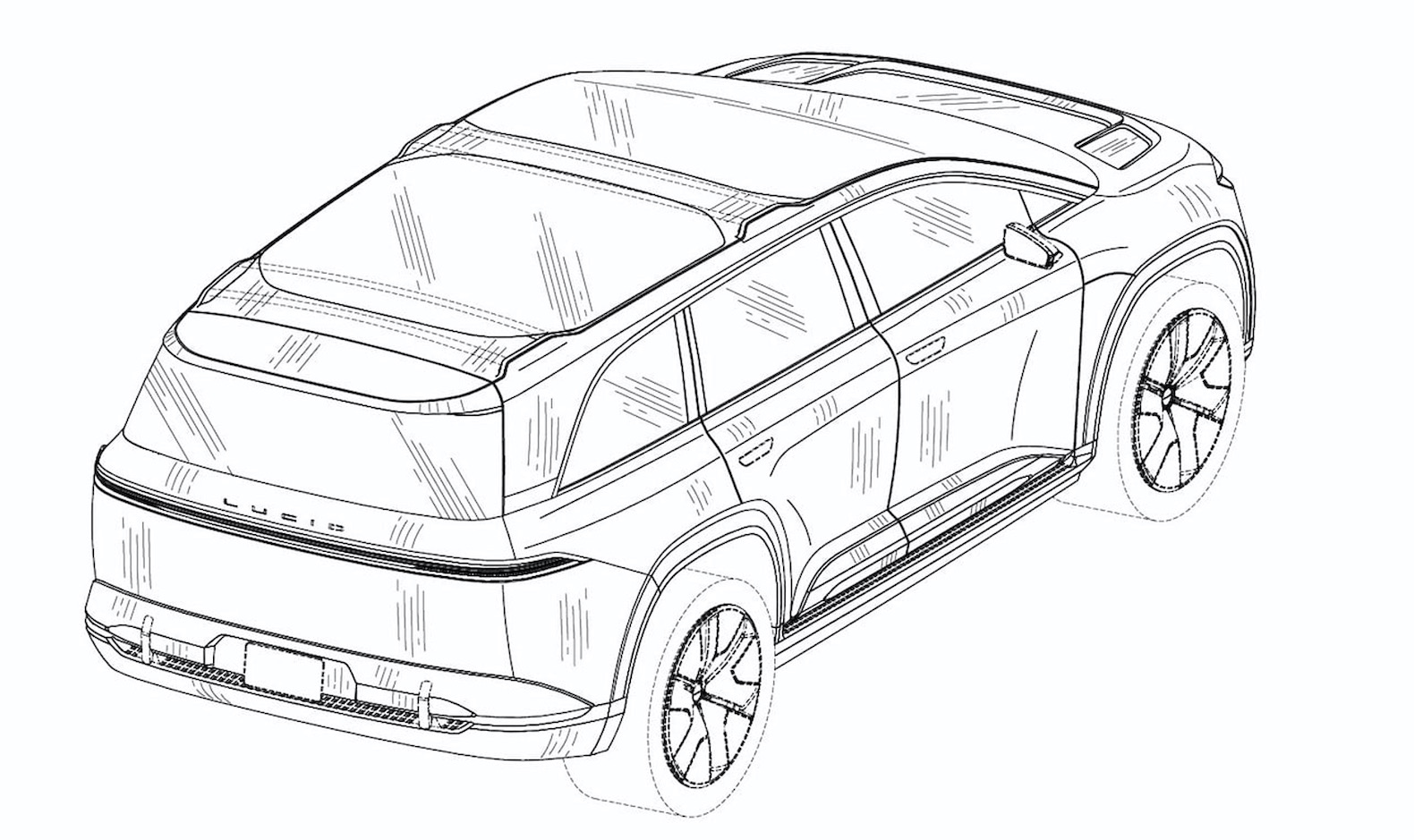 These patent drawings come from the European Union Intellectual Property Office. A member of the Lucid Forum spotted the patent drawings of the Gravity, which is slated to arrive in 2023.
The patent drawings reveal that the production version of the Gravity will be nearly identical to the Project Gravity concept we saw last year. This isn't too surprising, since the production version of the Air is almost identical to the concept as well.
The Gravity will share its platform with the Air.
In the meantime Lucid is getting ready to launch the Air, which starts just below $80k.