Lucid has some big news this week, with the big news being the addition of two new versions of its Air electric sedan, the Air Pure and Air Touring. The new additions join the Sapphire, and Grand Touring models. The good news is that both the Pure and Touring versions bring the starting price of the Lucid Air down, making the Air more affordable.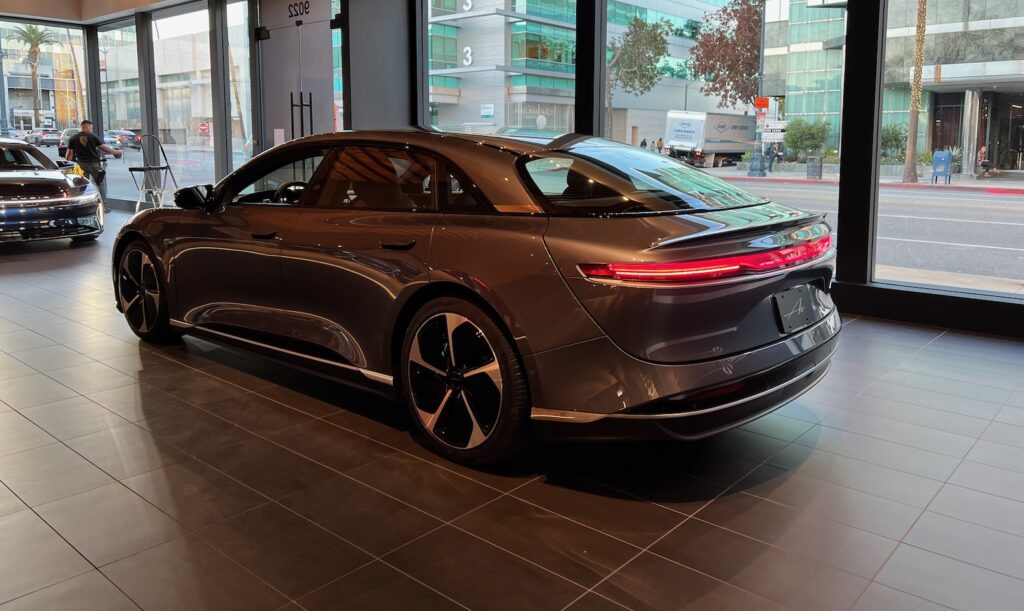 The pricing for the Air Pure starts at $87,400, while the Air Touring starts at $107,400.
Air Pure is the base elemental Air model and eventually will be available in two configurations: a dual-motor or a single-motor, rear-wheel drive version. The all-wheel drive version arrives with 480 horsepower, but Lucid has not announced the power specs for the single-motor version. The Pure has a 410 mile range and thanks to its smaller battery pack, the floor in the rear is lower, making it feel even more spacious. Lucid's Wunderbox tech can add up to 200 miles of range in only 15 minutes.
The Air Pure stands out from the rest of the Air models, since it comes standard with an all-metal roof. Inside there's a leather-free interior. Production of the dual-motor, all-wheel-drive Air Pure begins next month, with the first deliveries expected before the end of the year.
The Air Touring is powered by a dual-motor, all-wheel drive powertrain with 620 horsepower, which can accelerate the Air from 0-60 mph in 3.4 seconds. The Touring has a range up to 425 miles. The Air Touring is available with either the metal or the Glass Canopy roof.
Not only does the Air have one of the longest driving ranges you can get with an EV today, Lucid has announced that the Air now has a drag coefficient of 0.197, making it the most aerodynamically efficient production car on the market.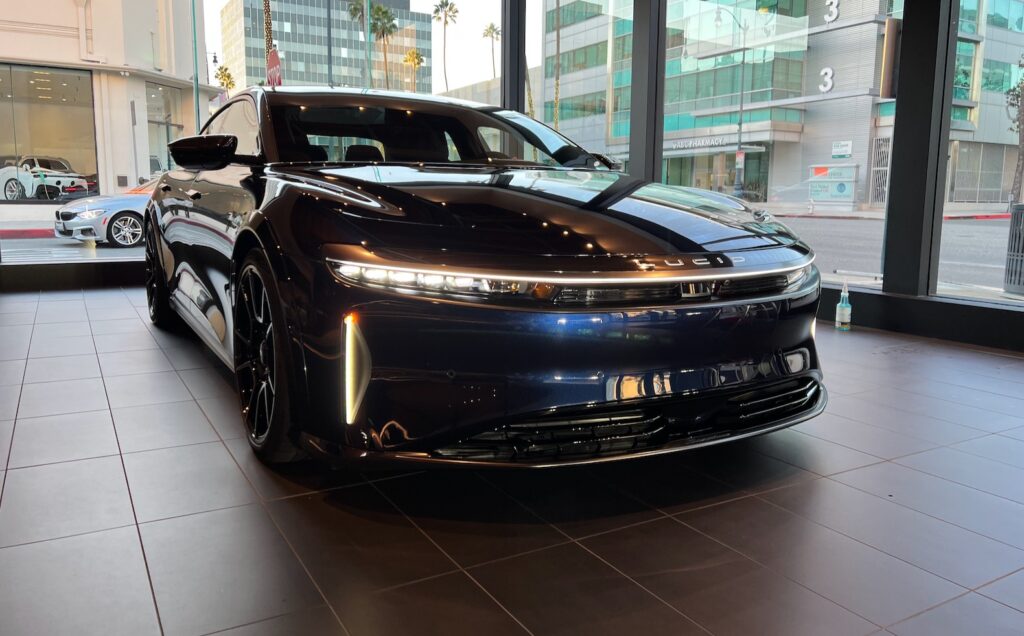 For buyers that want as much performance as possible, the Air Sapphire will arrive next year with over 1,200 horsepower. The Air Sapphire has crazy specs: 0-60 mph in 1.89 seconds, 0-100 in 3.87 seconds, and a top speed of 205 mph. The Air Sapphire will be a limited-production model and is priced at $249,000.