Ford has unveiled a new limited-edition version of the Ford GT, called the Ford GT Mk II, which is a limited-edition track car.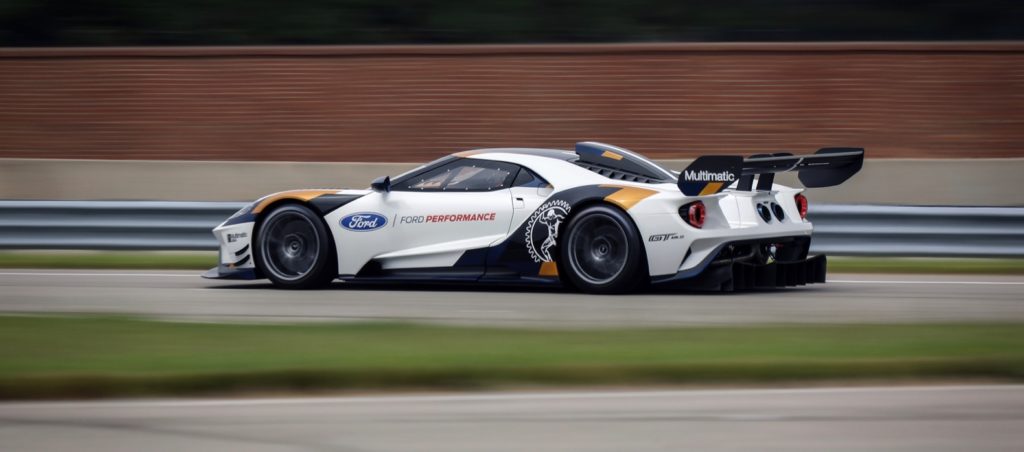 The track-only Ford GT Mk II had its official debut at the Goodwood Festival of Speed. The GT MK II is powered by a 700-hp 3.5L EcoBoost engine (200 more than the Gord GT) and it gets several aerodynamic and engine improvements to turn it into the ultimate race car.
At the rear there's a large dual-element rear wing to increase the downforce, while at the front a new racing splitter and diffuser help balance out the extra downforce. It also features new fender louvres and dive planes. The aerodynamic upgrades generate over 400 percent more downforce than the Ford GT.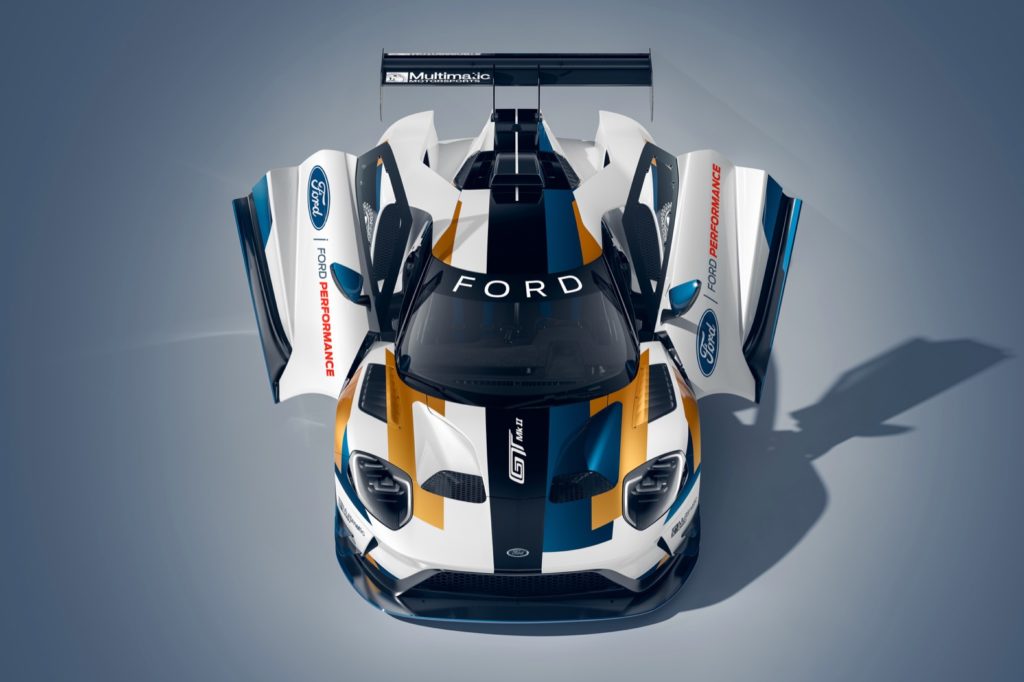 The GT MK II also rides on Michelin Pilot Sport racing tires and the GT's adjustable ride height and drive modes have been removed. In its place there's 5-way adjustable DSSV shock absorbers.
In addition to the extra 200 horsepower, the engine also gets new cooling technology, including a high capacity air-to-air outboard mounted charge air cooler with water spray technology. The water spray automatically activates in high temperature situations to provide cooling by applying atomized water on the charge air cooler. A roof-mounted intake has also been added.
Inside there's a bespoke Sparco racing seat with a six-point racing harness. A passenger seat is optional.
The Ford GT MK II is priced at $1.2 million and Ford only plans to build 45 of them.