It's been a while since the Cadillac Escalade EXT set off into the sunset, but BMW has just unveiled its own luxury pickup truck, which is based on the new X7.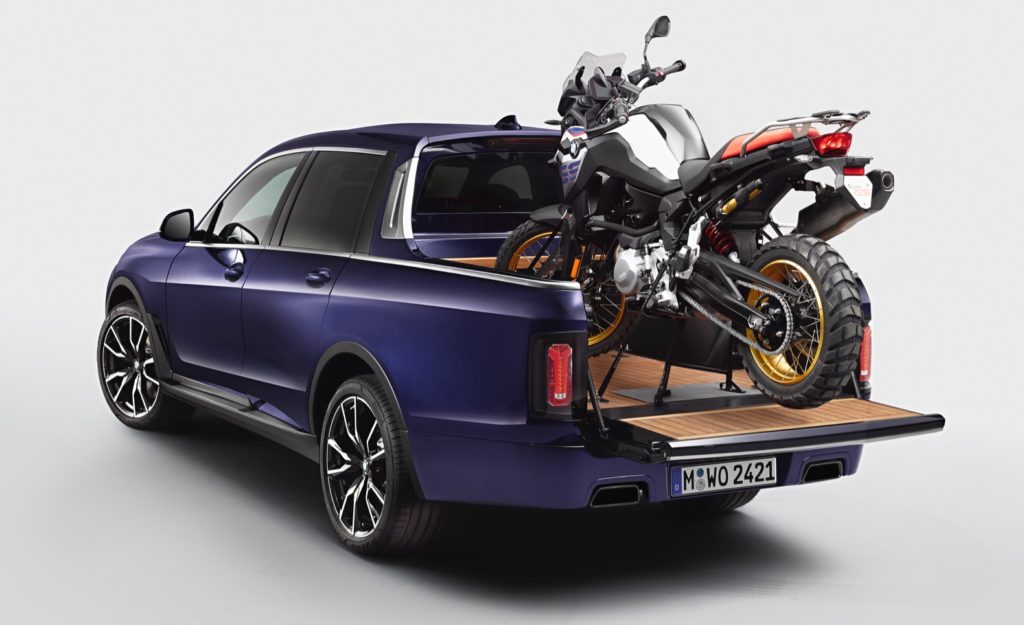 The BMW X7 Pick-up, is a one-off concept that's debuting this weekend at BMW's Motorrad Days. The X7 Pick-up started life as an X7 crossover, but it was converted into a pickup truck by BMW Group vocational trainees in cooperation with the Concept Vehicle Construction and Model Technology divisions at BMW's Munich plant.
The pickup bed features a fine-polished wood finish, while a height-adjustable two-level air suspension makes it easier to load stuff in. The X7 Pick-up is almost four inches longer than the X7, but thanks to the use of carbon fiber-reinforced plastic for the roof, rear doors and tailgate, the one-off concept actually weighs 440 pounds less.
The X7 Pick-up concept may look like an interesting addition to the BMW lineup, but unfortunately BMW has no plans to build it.