Lamborghini has released the first teasers for its new supercar, called the Lamborghini SCV12. It's a track-only hypercar that packs over 830 horsepower.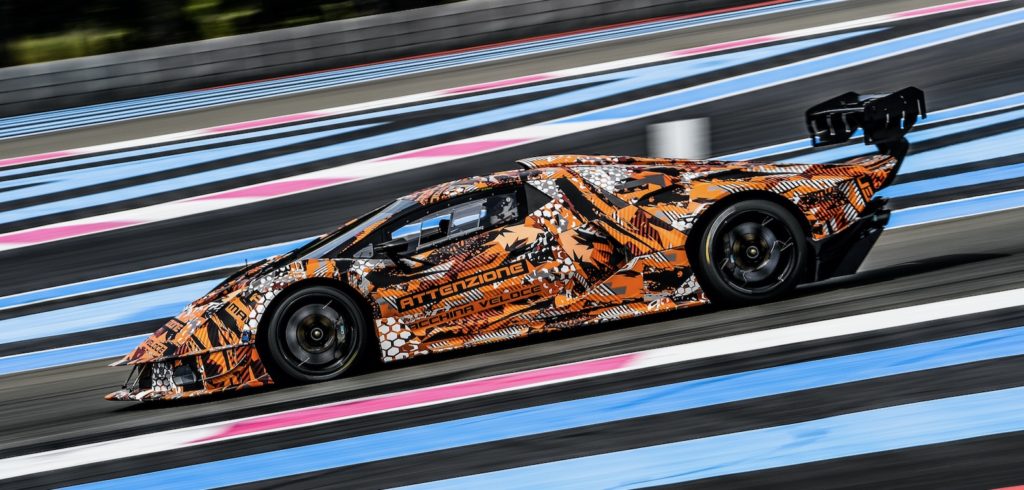 The Lamborghini SCV12 is slated to debut this summer and when it does it will arrive with the most powerful V12 engine that Lamborghini has ever created. Lamborghini says that the engine has over 830 horsepower "thanks to aerodynamic supercharging at high speed."
All that power will be sent to the rear wheels via a sequential six-speed transmission.
To help it slip through the air easier, the SCV12's hood features a double air intake and a central rib to direct airflow to the ram-air intake scoop on the hood. It also features a front splitter, later flicks, vertical fins on the side sills and a large carbon fiber rear wing.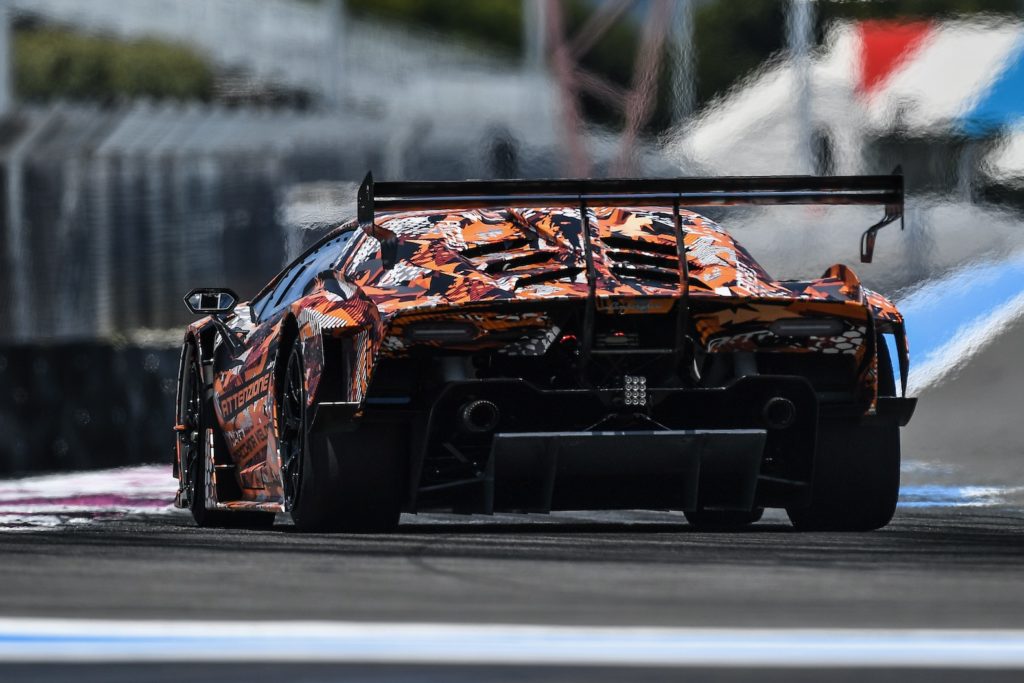 The SCV12 features a carbon fiber chassis and the pushrod rear suspension has been installed directly on the gearbox.
Lamborghini has not announced how many SCV12 models will be built.