Lamborghini is getting ready to reveal the successor to the Aventador later this month, but today it's released the first details about its hybrid powertrain.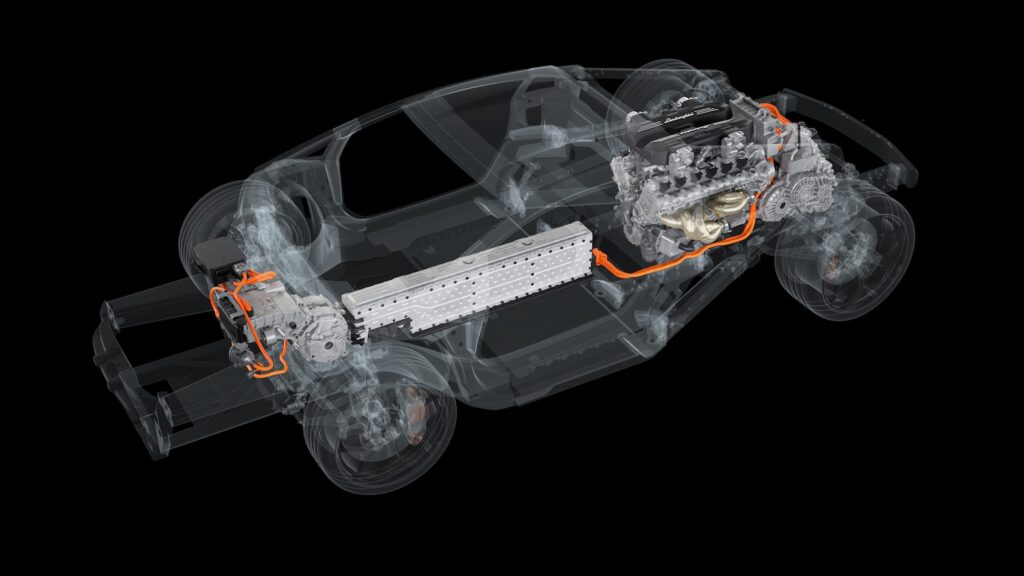 The new hybrid is codenamed LB744 and is powered by a V12 engine, three electric motors and an eight-speed automatic transmission. The hybrid powertrain generates a combined 1,000 horsepower, making it Lamborghini's most powerful road car yet. At the front there are two electric motors, while the third is mounted at the rear, which means that it can operate in all-wheel drive in EV mode.
The 6.5-liter V12 engine is completely new and only powers the rear. On its own the new V12 generates 813 hp and 535 pound-feet of torque. Each of the electric motors generate 148 hp. The two electric motors at the front are oil-cooled axial flux units with a torque vectoring function. In electric mode only the two electric motors at the front are used, but the third electric motor at the rear can be powered up when more traction is needed.
Lastly the new eight-speed double clutch gearbox is positioned transversally behind the V12 engine. In the 60-year history of Lamborghini, only two other V12 cars have been equipped with a transverse rear gearbox, the Miura and the Essenza SCV12.
Since there's no need for a transmission tunnel, the engineers used that space for the 3.8-kwh lithium-ion battery. Lamborghini says that the new powertrain has 30% fewer CO2 emissions than the Aventador Ultimae.