No one would ever think of off-roading in the Lamborghini Huracán, but Lamborghini has just toyed with the idea with the debut of the Huracán Sterrato concept. The concept is based on the Huracán EVO, but features several modifications to help it tackle rougher terrain.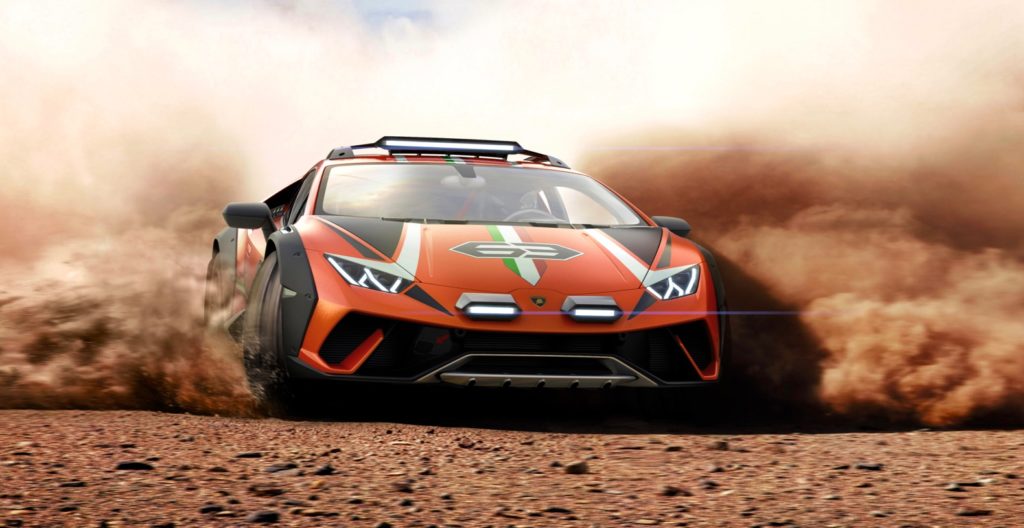 The Sterrato concept is powered by a 5.2 liter V10 with 640 hp. The concept features four-wheel drive, four-wheel steering, a modified suspension and torque vectoring. To help it drive over the terrain, the concept's height has been raised by 47 mm, and its front approach has been sharpened by 1% and the departure angle enhanced by 6.5%.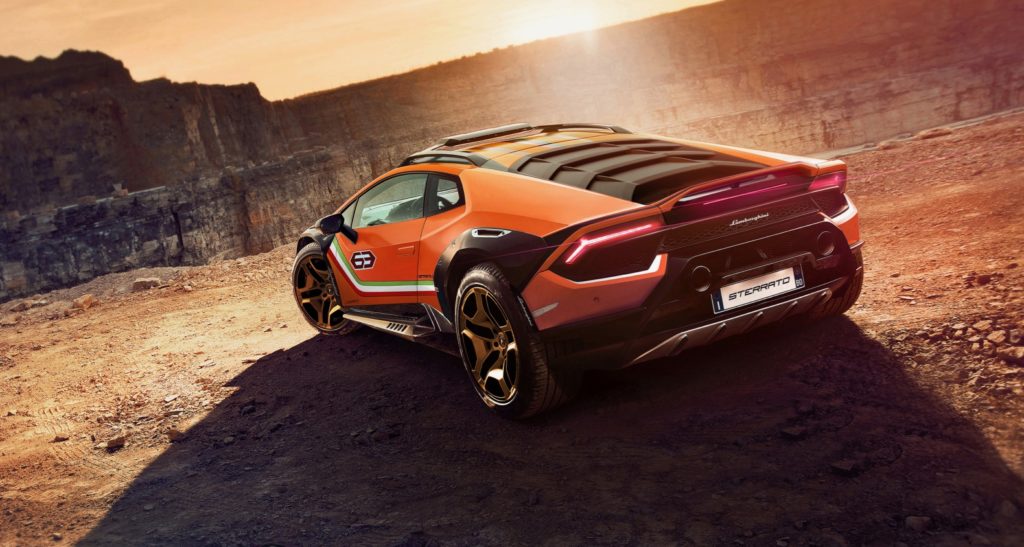 Larger 20-inch wheels with larger side walls provide more grip and absorb the road's imperfections. The Sterrato concept also features underbody reinforcements and body protection, including a rear skid plate that acts as a diffuser. Aluminum reinforcements are integrated within the front frame and covered with an aluminum skid plate, with aluminum-reinforced side skirts. Also an off-road LED light package with a roof-mounted LED light bar and LED bumper lights with flood function will help light up the path in front of you.
"The Huracán Sterrato illustrates Lamborghini's commitment to being a future shaper: a super sports car with off-road capabilities, the Sterrato demonstrates the Huracán's versatility and opens the door to yet another benchmark of driving emotion and performance," said Maurizio Reggiani, Chief Technical Officer of Automobili Lamborghini. "Lamborghini's R&D and design teams are constantly exploring new opportunities and delivering the unexpected as a core characteristic of our DNA, challenging possibilities while inspired by Lamborghini brand heritage."