Jeep has unveiled new half doors for the Jeep Wrangler, which are available on the two- and four-door Wrangler models.
The new half doors are part of the Jeep Performance Parts (JPP) line and thanks to their lower window ledges, there's more visibility, which enhances the open-air experience.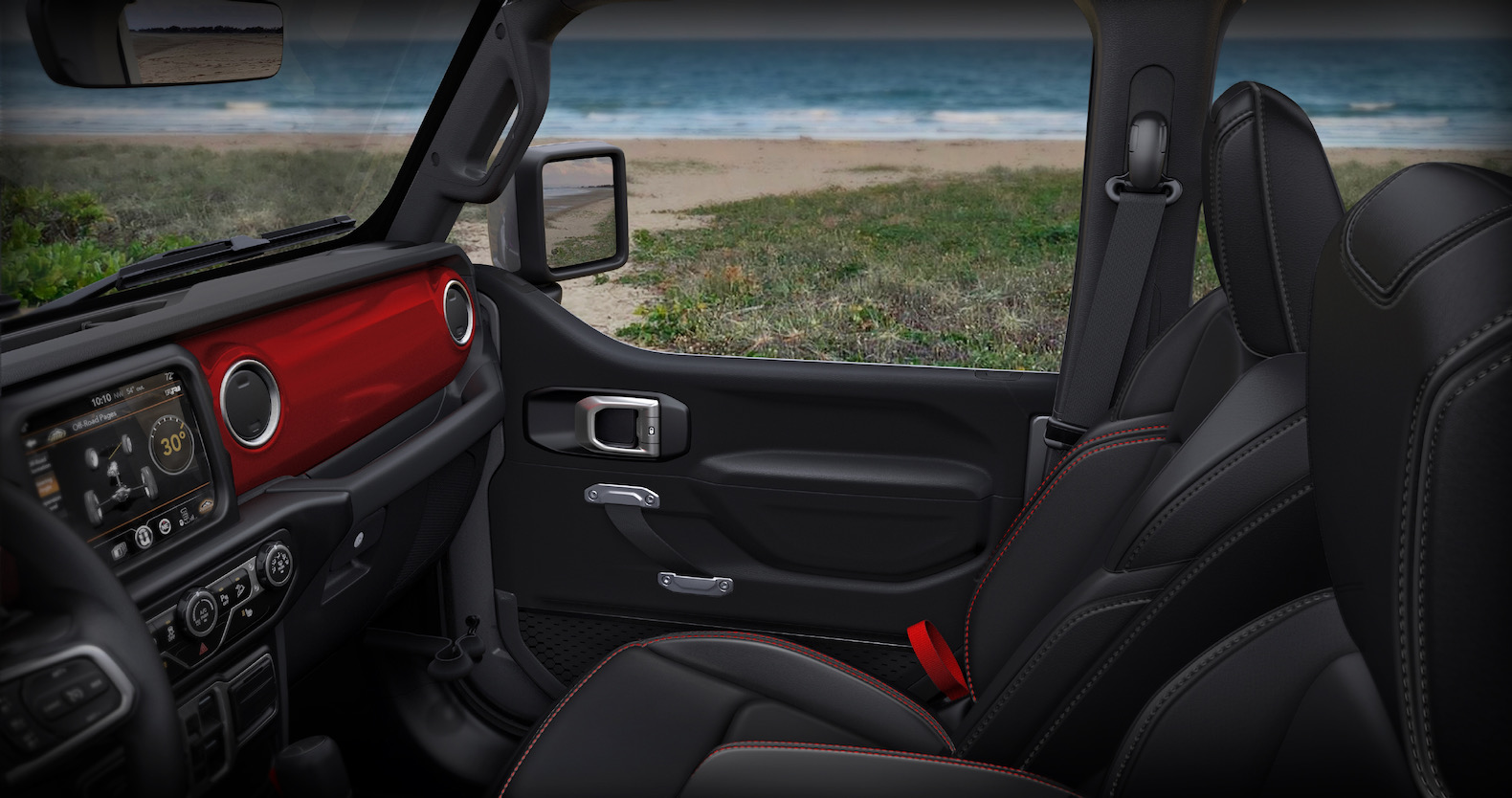 The half doors are available through the Mopar Custom Shop, as part of an original new-vehicle purchase, the new Jeep Wrangler Dual-Door Group includes both full and half doors. Full-steel production doors are installed on the vehicle while matching body-color half doors are packaged within the vehicle.
They are designed to work when equipped with the power mirrors, blind-spot detection, entry handles, and power locks. Jeep says that the doors can be swapped from full doors to half doors within minutes using the existing hinge locations and the exact same wiring connections.
There area also new upper-window assemblies with zippered plastic windows that are available in two materials: base-model vinyl or premium acrylic.
The pricing for the Dual-Door Group starts at $2,350 for the two-door and $3,995 for the four-door. You can get them on any of the Wrangler models, which includes the Jeep Wrangler Sport, Rubicon, Sahara, Rubicon 392 and 4xe.